Homemade Soft Pretzels
Soft, chewy homemade soft pretzels recipe! Butter-soaked, pillowy soft pretzels with a slightly crisp exterior! So easy to make, and fresh from the oven in 90 minutes or less!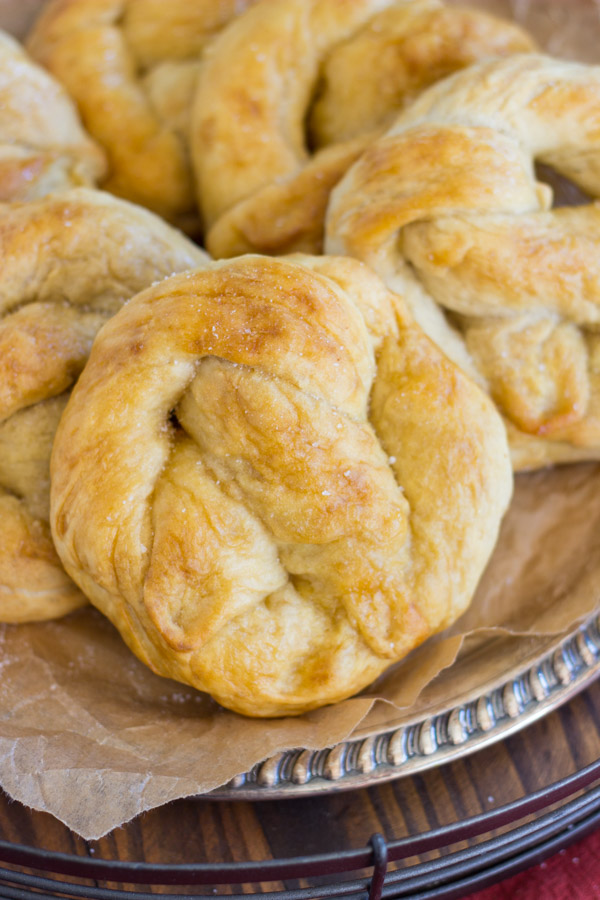 I love, love, love pretzel things, so I know a good pretzel thing when I try it.
These are slightly crispy on the edges and are super soft and buttery. They're more like Auntie Anne's than Super Pretzel. Know what I mean? Super Pretzels have a crusty exterior, and thick, doughy interiors. I like those too, but these are not like them. There are definitely different kinds of soft pretzels, and all are great, but they're just different. I should know – I'm a soft pretzel expert.
I love these for how soft, pillowy, and buttery they are.
Also, that I can make these in about 90 minutes. Maybe that seems long? But when you're doing anything with yeast, 90 minutes is a pretty damn good timeframe.
The baking soda bath – it's essential. It gives the pretzels that signature pretzel-y taste.
The week I made these, I made them 3x. They are just so soft, buttery, and salty. I love this recipe. If you like an Auntie Anne's style soft pretzel, this is the Homemade Soft Pretzels recipe for you.
More importantly, they will make for excellent football food. You can throw these together so easily the day of the Super Bowl. Serve them with just mustard or with a cheddar dip. And definitely beer. That's key.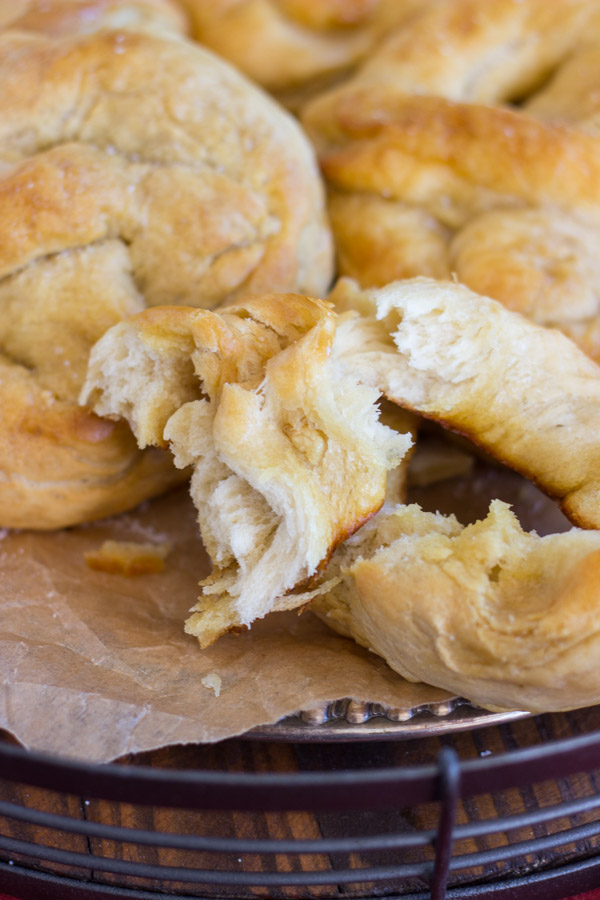 Get the RECIPE!
More from The Gold Lining Girl…
For more about our food category click HERE.
For more great recipes click HERE.
Do you have a recipe to share? We would love to hear from you. Submit your recipes HERE