Jamaican Curry Chicken
Try something new for the dinner tonight with this full of Caribbean flavor Jamaican Curry Chicken!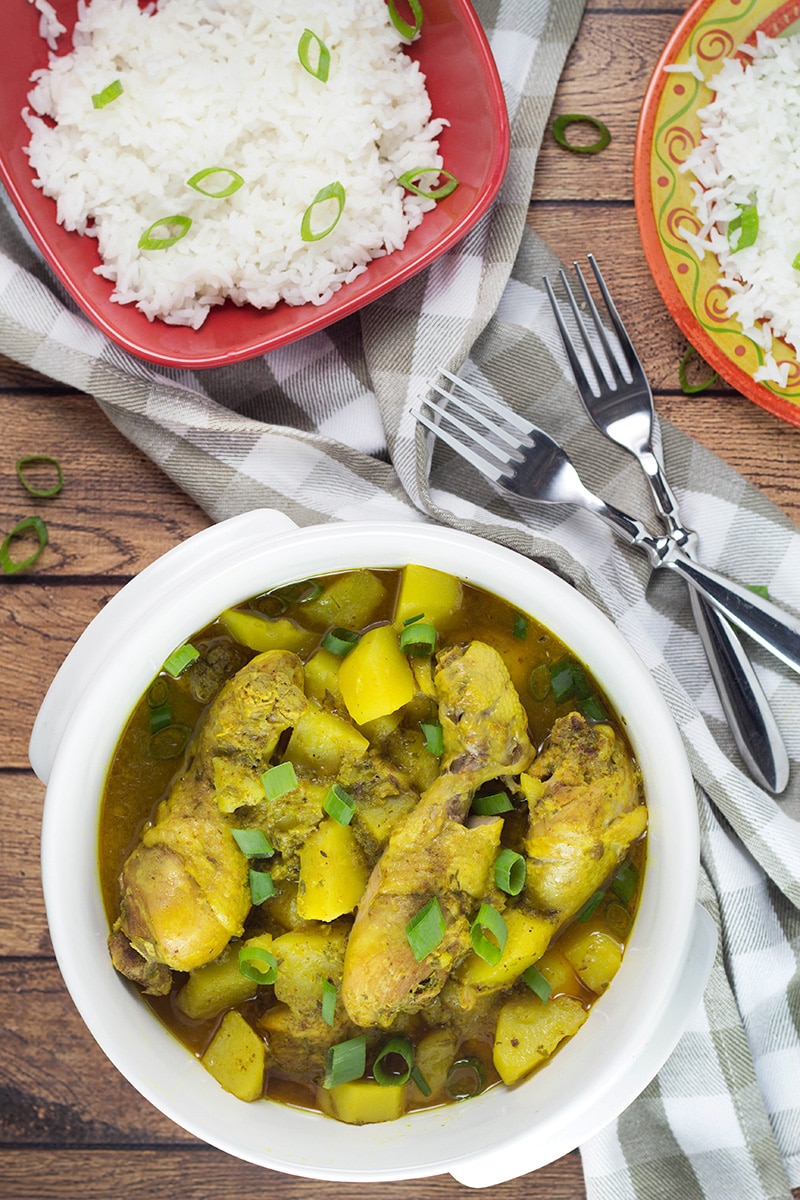 This a staple dish in Jamaican cuisine. Every family has their own recipe and each one of them is great. The only thing which is the same in all the recipes is the usage of bone-in chicken parts and, obviously, curry. Chicken breast is not is a good match for this one!
Spicy, comforting, and hearty, this dish is guaranteed to win your heart. I made it three times already and it disappeared really fast. All the family loved it and asked for more!
For more about our food category click HERE.
For more great recipes click HERE.
Do you have a recipe to share? We would love to hear from you. Submit your recipes HERE