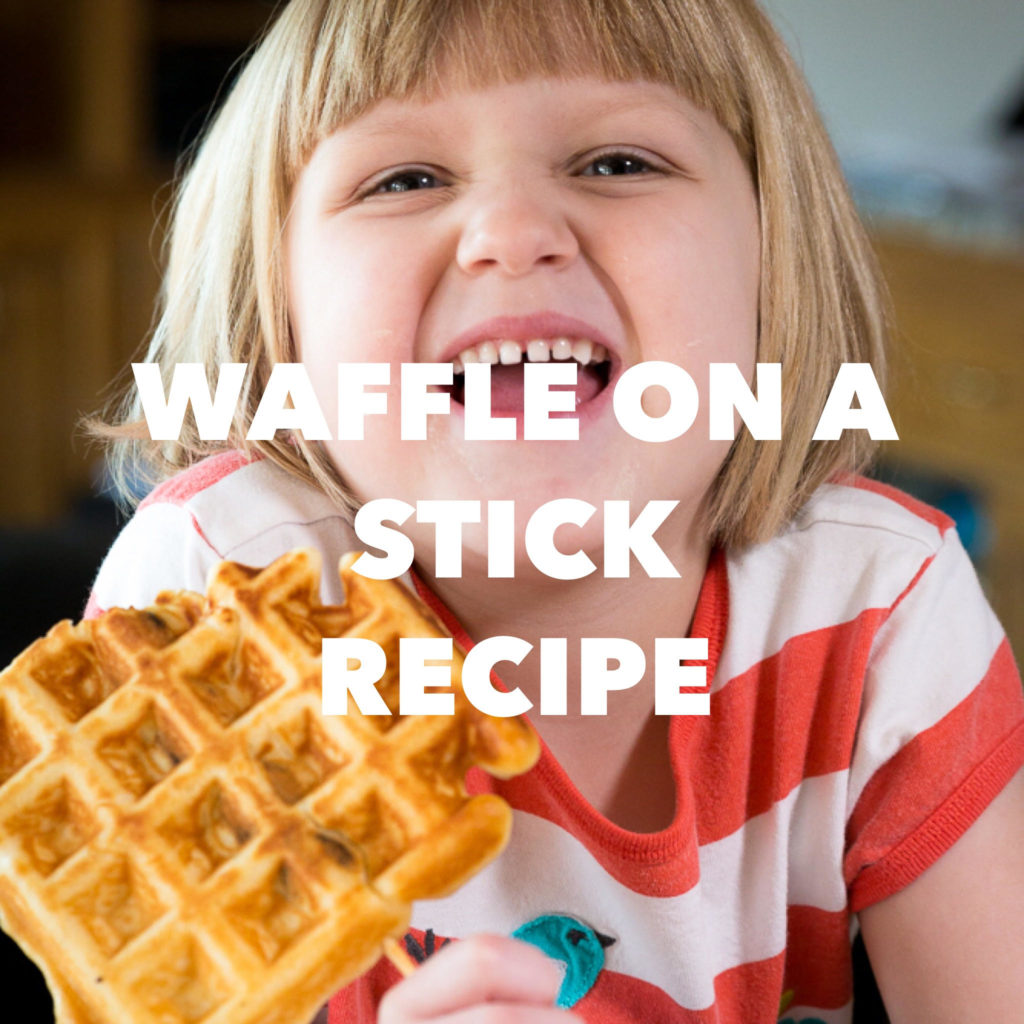 A waffle on a stick is a fun breakfast. I was happily surprised how well this idea worked. Honestly, it was kind of a shot in the dark and it worked perfect the first time. If you like this idea, check out more at FourKidsAndAChicken.com
How to Make A Waffle On A Stick
The first thing you need to do is find some hungry kids. Then fry up a package of breakfast sausage. Make sure to cook it all the way through.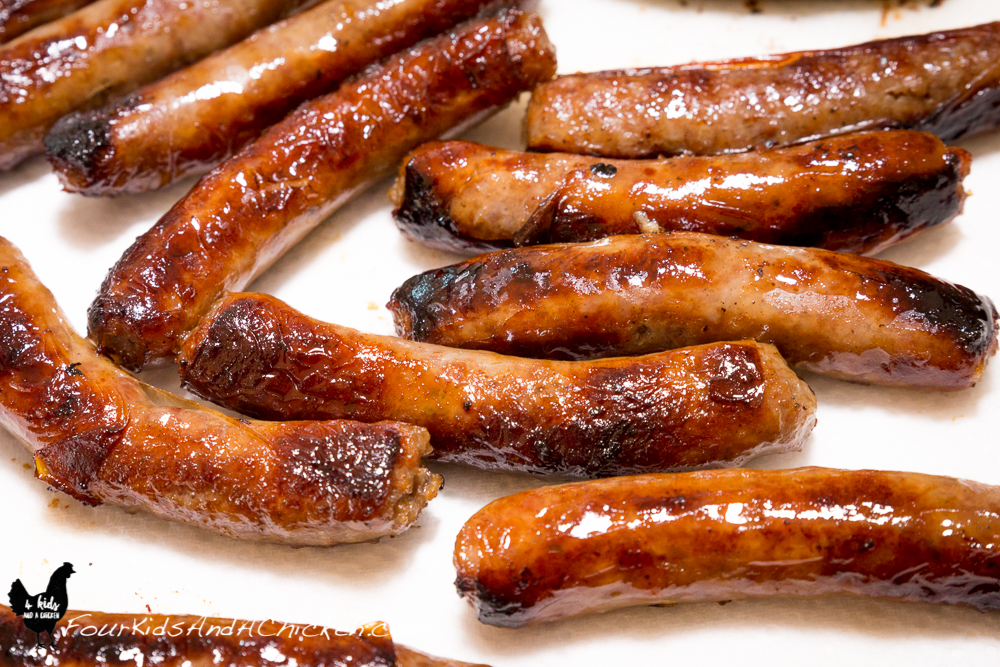 Next, make some waffle batter. If you have a favorite waffle, go ahead and use that recipe. If you need a recipe, this is a good one:
Making the Waffle on a Stick:
Take a wooden skewer and break it in half. It's easy to do with your hands, otherwise you can use a kitchen shears or a snips. Skewer your breakfast sausage and dip it in the waffle batter. Place it on a hot waffle iron as shown. The key is to get it to sit between the grooves of the waffle iron so that it doesn't obstruct the waffle maker from closing.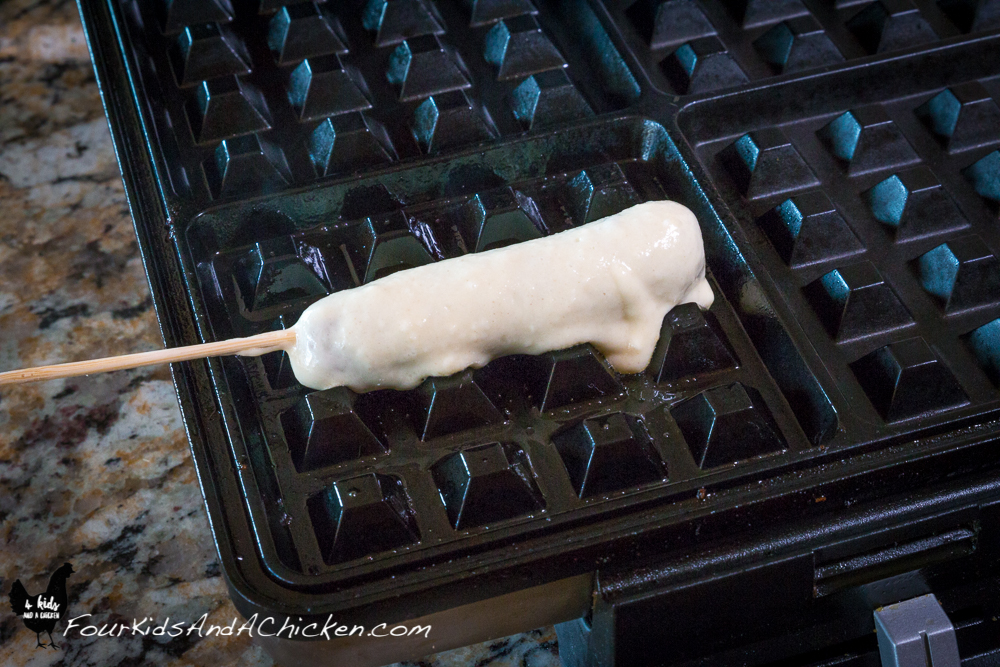 Finish by pouring batter over the sausage to fill out the rest of the waffle.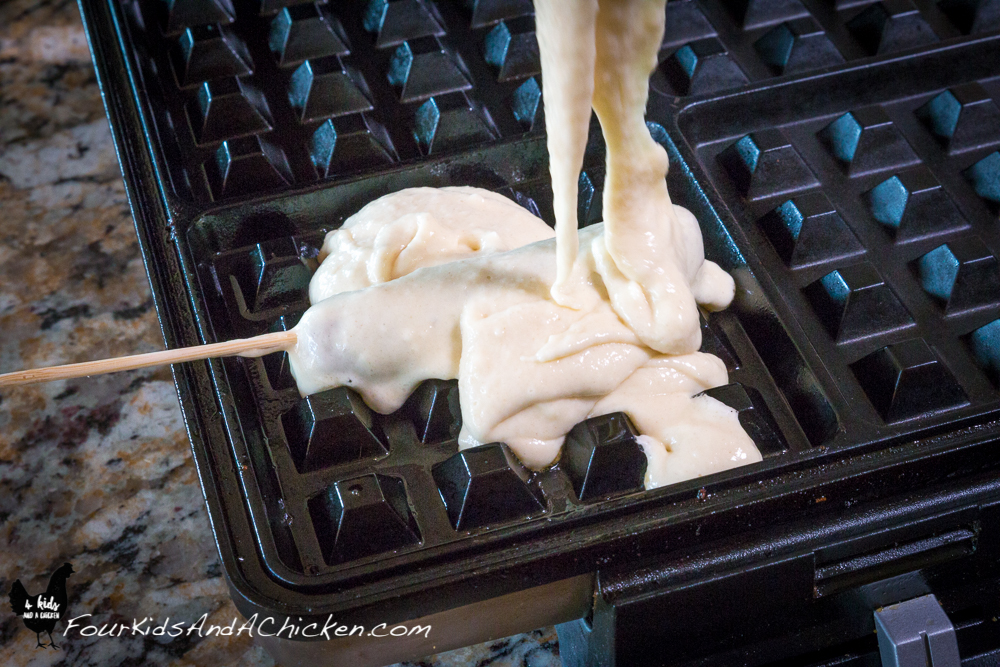 Close the waffle iron and let it cook just like you would with any other waffle. You could experiment with chocolate chips, blueberries or other fruit in the batter as well. That would add fun color and a little nutrition to the meal.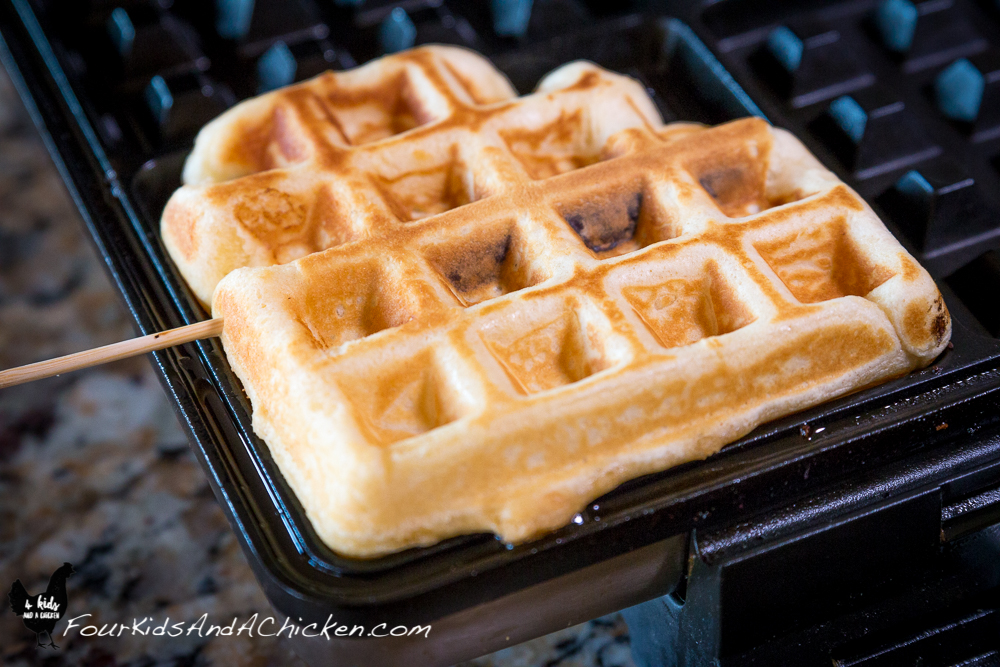 You can easily remove the waffle just by grabbing the stick!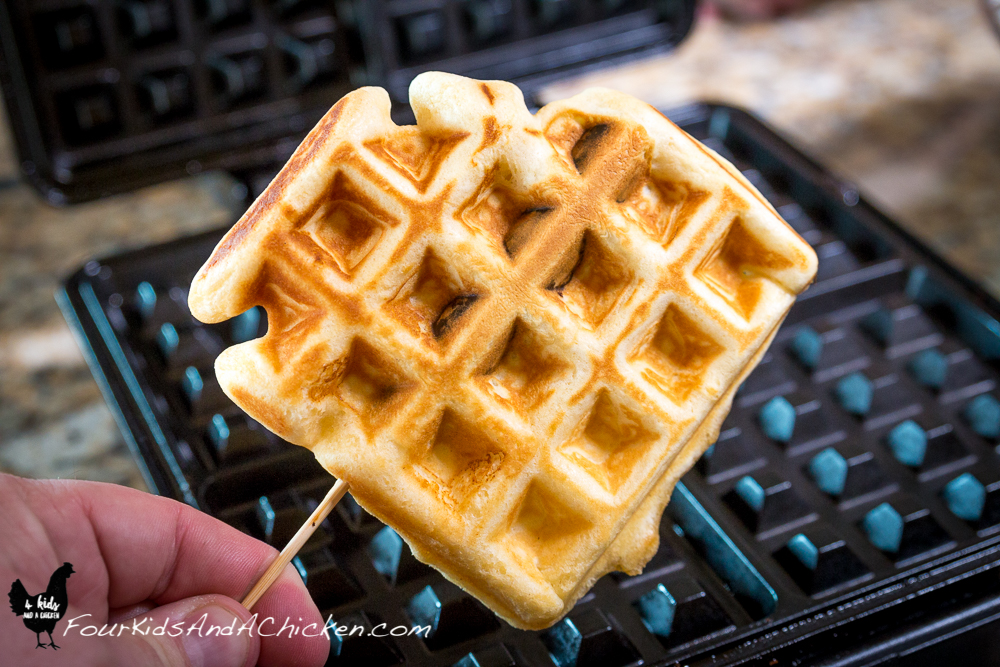 Last, let the kids devour it … and then ask you for it every day until you finally give up and make it again. See?! Easy Peazy!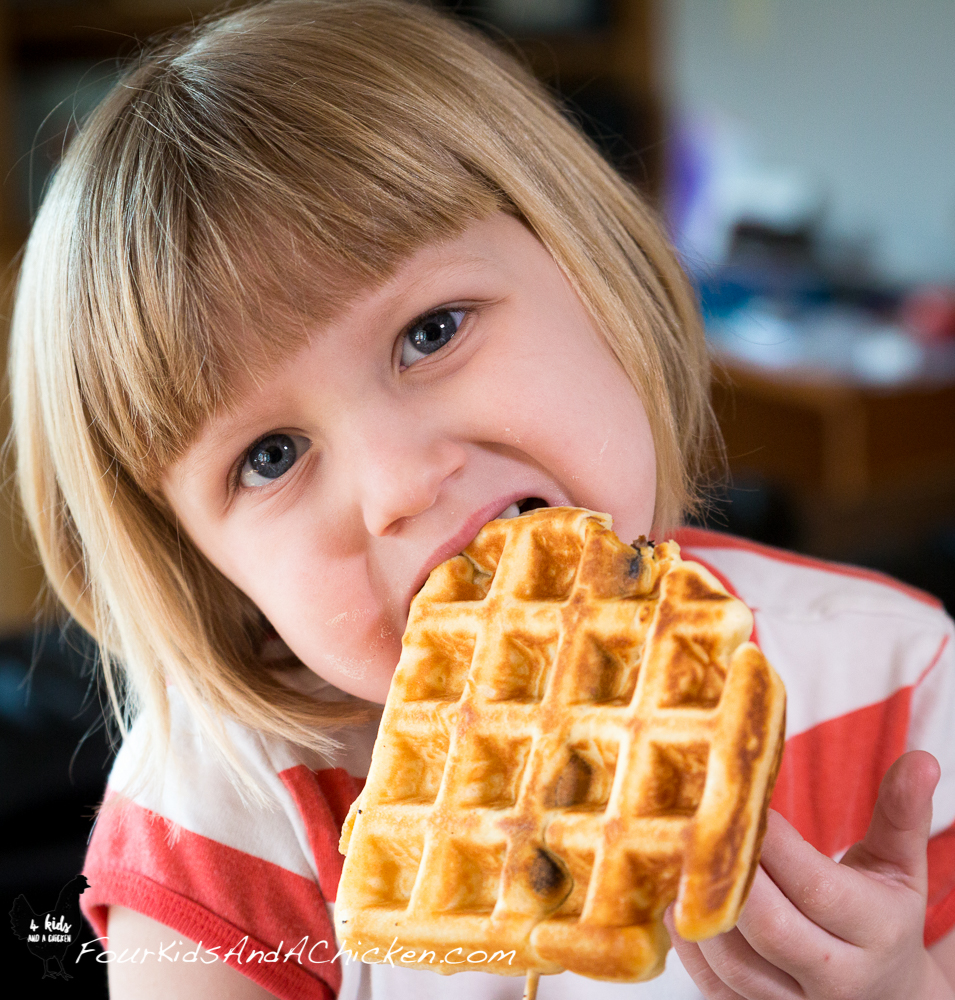 Want to see how I did it? Check out this video.