Baked Red Velvet Donut Recipe
With a hint of cocoa, and a touch of vanilla, this Baked Red Velvet Donut Recipe will be a hit with your Valentine. Topped with tangy cream cheese icing, these moist buttermilk cake donuts are impossible to resist.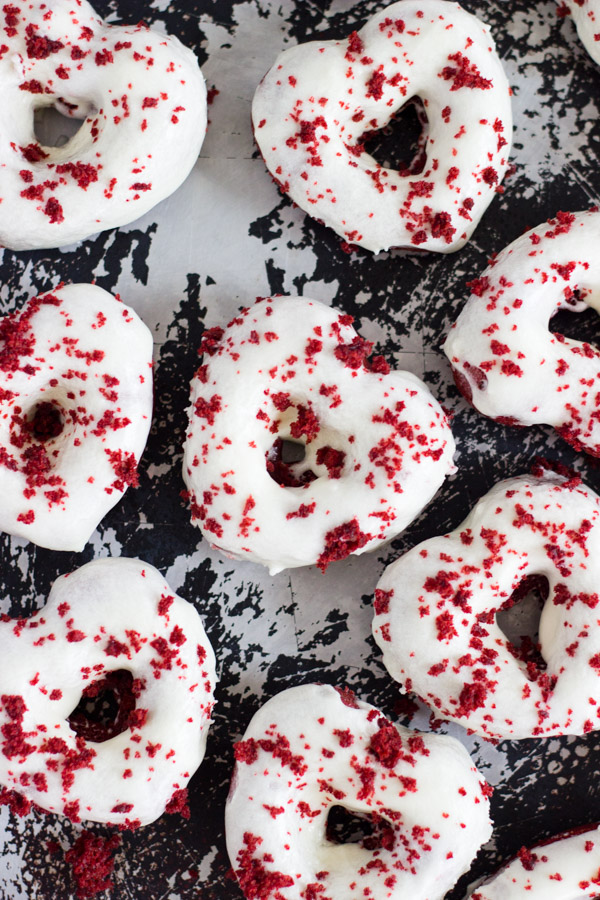 I've eaten two of these today so far, and I'm working on my third. These definitely fall under the category of "addictive" foods.
I am a sucker for red velvet things anyway, and as I've said before, donuts would be my desert island food. So when donuts meet red velvet, it's quite a match made in heaven.
You should make these for YOUR match made in heaven for Valentine's Day. They can be brunch, or they can be dessert. I think you can get away with donuts for dessert when they're this delicious and pretty.
Red velvet is such a fun dessert flavor because it's part vanilla, part chocolate. It's a little bit of both. It's lighter than milk chocolate, but with vanilla too.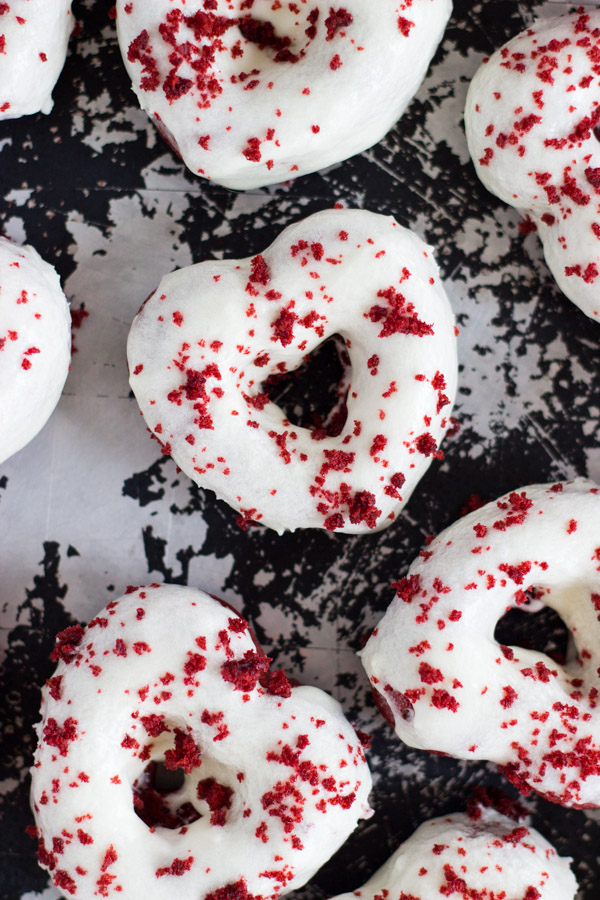 Get the RECIPE!
More from The Gold Lining Girl…
For more about our food category click HERE.
For more great recipes click HERE.
Do you have a recipe to share? We would love to hear from you. Submit your recipes HERE