Black Forest Tart
With a chocolate cookie crust, a rich chocolatey, fudge-like middle, and topped with cherry pie filling, chocolate curls, and whipped cream!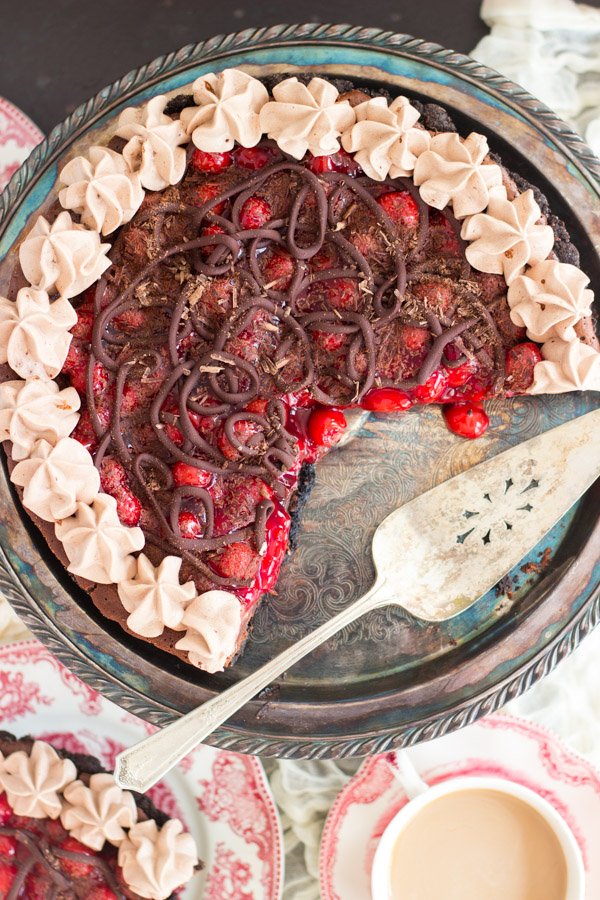 Let me introduce you to this Black Forest Tart. It's sure to make your Valentine's tastebuds sing, and will make him or her love you forever. It's just that good.
It starts with an Oreo cookie crust. Crushed Oreos, mixed with sugar and butter, and pressed into a tart pan. Simple enough.
The middle part is my faaaavorite. It's as rich and decadent as it gets. It's almost like fudge. Or like ganache, but thicker, and baked. It's basically semi-sweet chocolate and butter, with a few other odds and ends. Soooo, you do the math. Those are rich ingredients = rich, rich, rich, and chocolatey, decadent, amazingness.
Next up is the easiest part. Top it with a can of cherry pie filling. A drizzle of quick chocolate ganache, or even just melted chocolate. It never hurts. Whipped cream is also a bonus.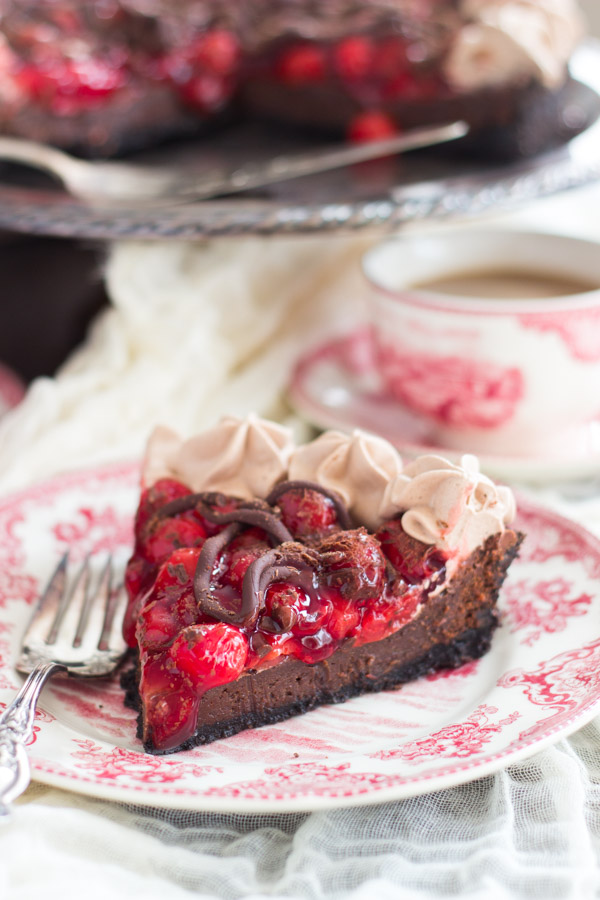 Get the RECIPE!
For more about our food category click HERE.
For more great recipes click HERE.
Do you have a recipe to share? We would love to hear from you. Submit your recipes HERE