Cheeseburger Stuffed Baked Potatoes
You are going to LOVE these quick and easy stuffed baked potatoes! Enjoy the flavor of a cheeseburger and fries in one gluten-free dish!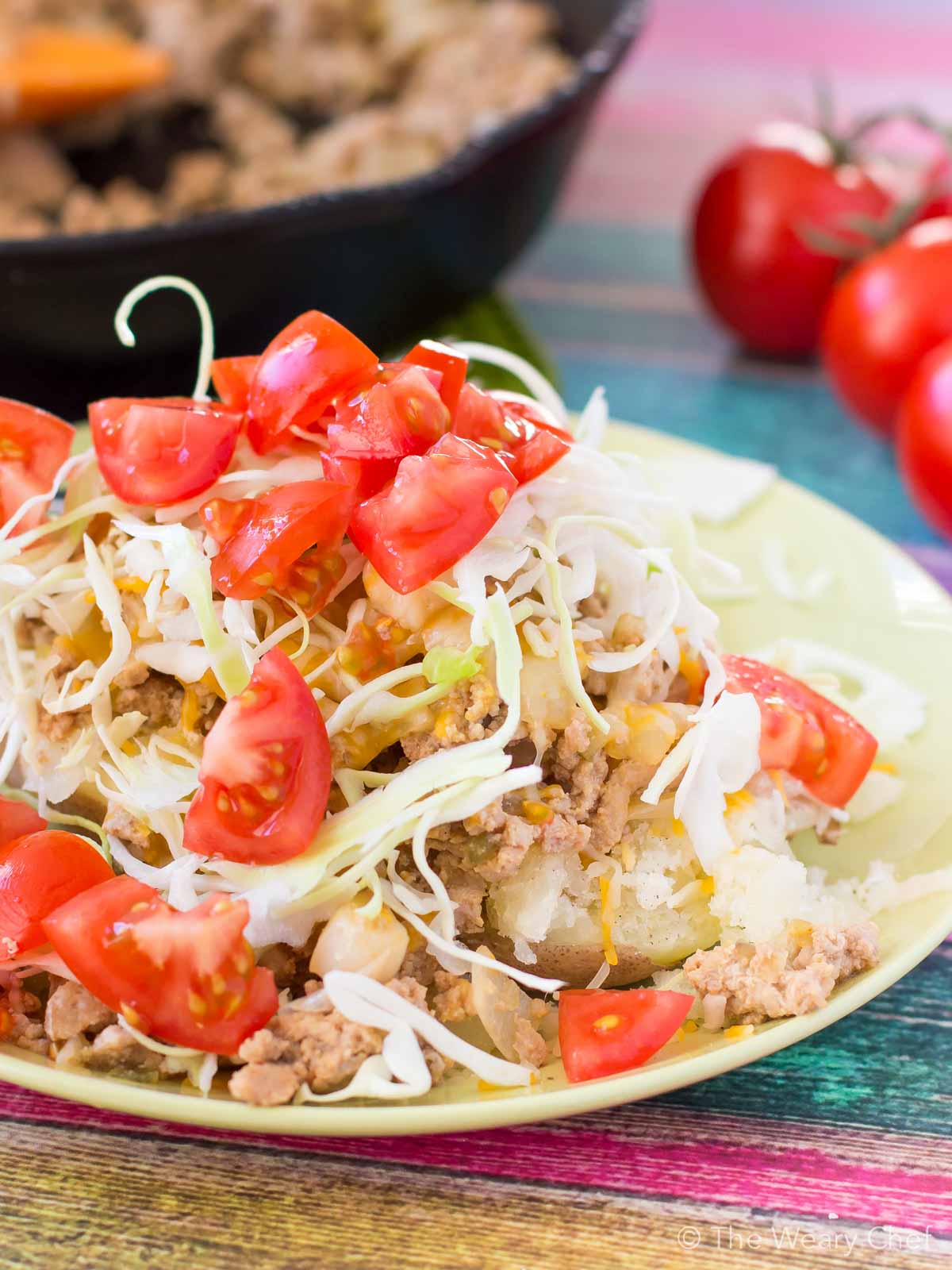 These cheeseburger potatoes are so simple and fun to make (and eat). All you need is a baked potato, seasoned ground turkey or beef, and a few toppings.
First, bake your potatoes, slice them in half, and fluff the inside. Next, I had a hard time deciding if I should put cheese under or on top of the meat, so the obvious choice was BOTH. Finally, top it with shredded cabbage and chopped tomatoes. Of course, you could use shredded lettuce if you prefer, but I like to sub in cabbage when I can since it has extra vitamins. It also stays nice and crisp even when it's placed atop hot cheeseburger meat and potatoes.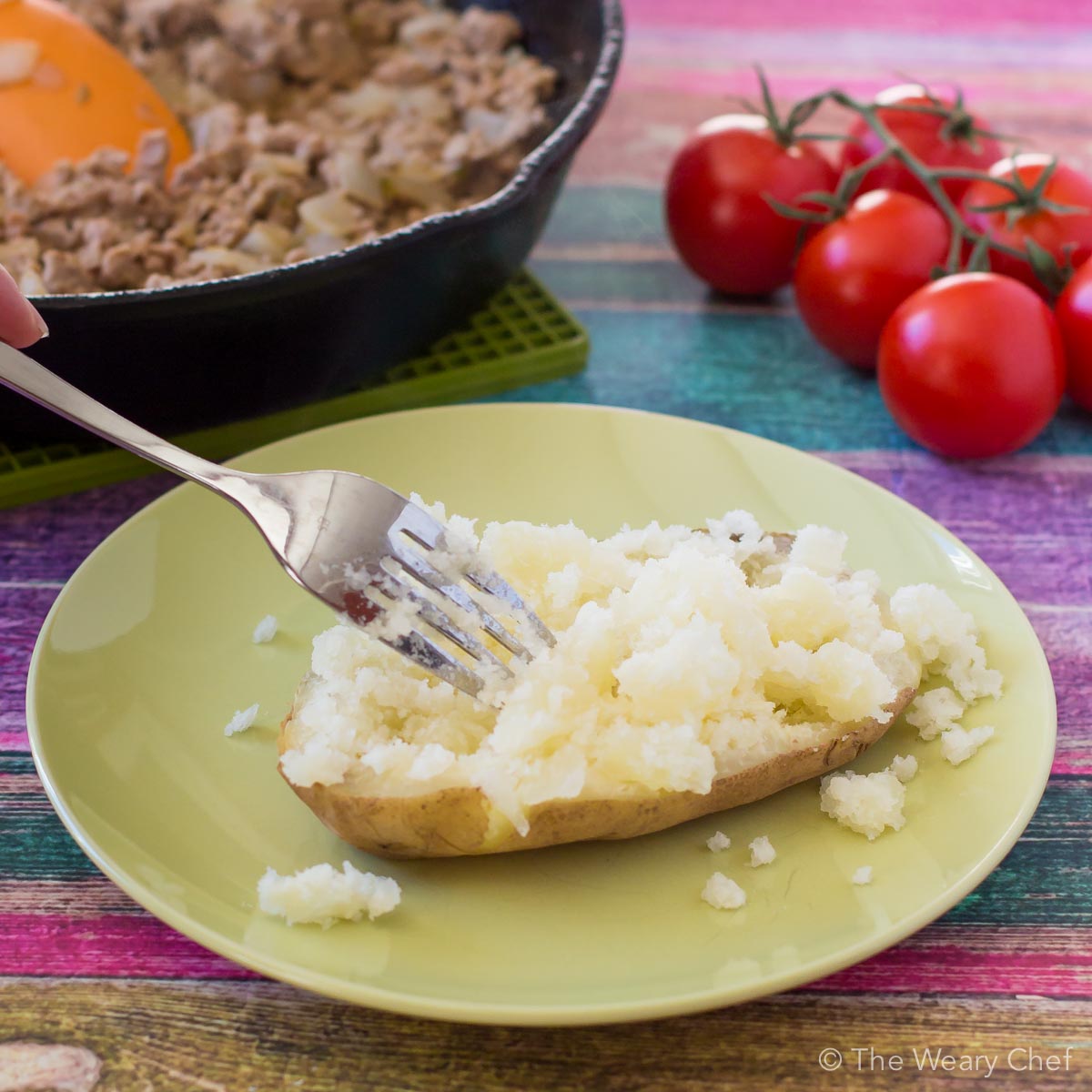 Get the full recipe of these Cheeseburger Stuffed Baked Potatoes at The Weary Chef!
For more about our food category click HERE.
For more great recipes click HERE.
Do you have a recipe to share? We would love to hear from you. Submit your recipes HERE