Nutella-Filled Red Velvet Cupcakes with Nutella Buttercream
Nutella-filled red velvet cupcakes, topped with thick and fluffy Nutella buttercream! Guaranteed to be your new all-time favorite cupcake!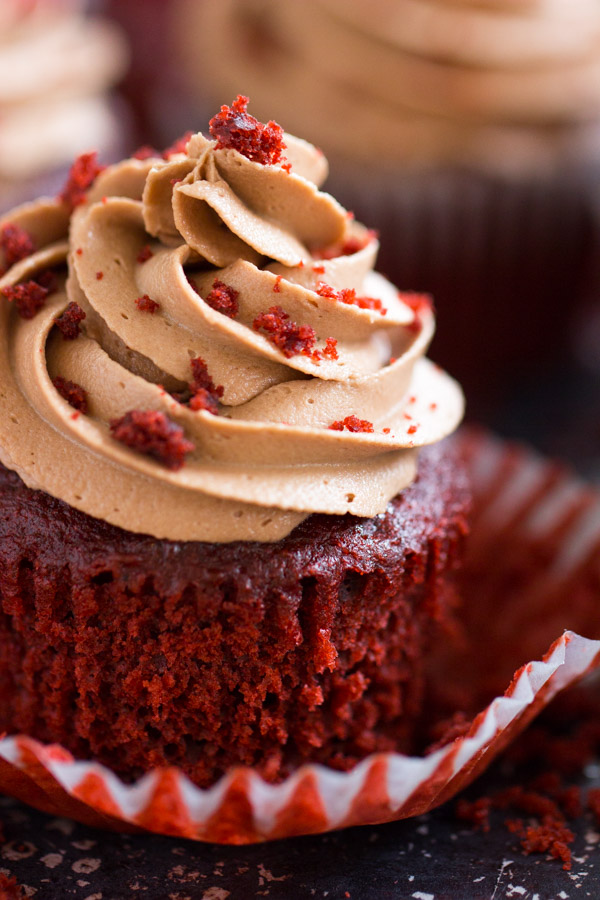 I'm sharing a Valentine's Day recipe on the day of the Super Bowl because I'm going to be tied up with a work conference for the next 4 days or so. If I don't post today, I probably won't all week, and I want to make sure you know about these Red Velvet Cupcakes with Nutella Buttercream because they are absolutely guaranteed to be your new favorite dessert.
I didn't make red velvet cupcakes from scratch. Sorry!! And I don't regret it, to tell you the truth. I truly felt that using milk chocolate cake mix, and adding red food color, these tasted like real red velvet cupcakes. They were moist and wonderful, with a hint of cocoa. I don't know… I'm fine with box cake mix sometimes. There are plenty of great homemade red velvet cupcakes recipes out there, so you could certainly make them from-scratch, if you'd like.
If you're not going to use cream cheese frosting on red velvet, then Nutella buttercream is the only other way to go. That's what makes these cupcakes such showstoppers, and so unbelievably addicting. I could not stop with these cupcakes.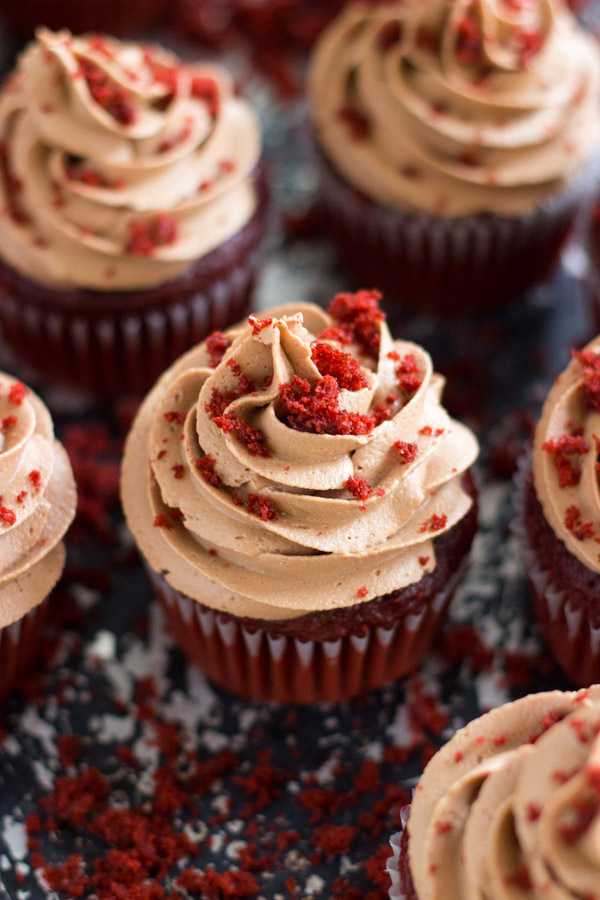 Get the RECIPE!
More from The Gold Lining Girl…
For more about our food category click HERE.
For more great recipes click HERE.
Do you have a recipe to share? We would love to hear from you. Submit your recipes HERE