Raspberry Brownie Torte
A decadent, show-stopping Valentine's Day dessert, but one that is surprisingly easy to assemble. Layers of rich, fudgy brownies are filled with light, fluffy, and fruity fresh raspberry buttercream in this Raspberry Brownie Torte.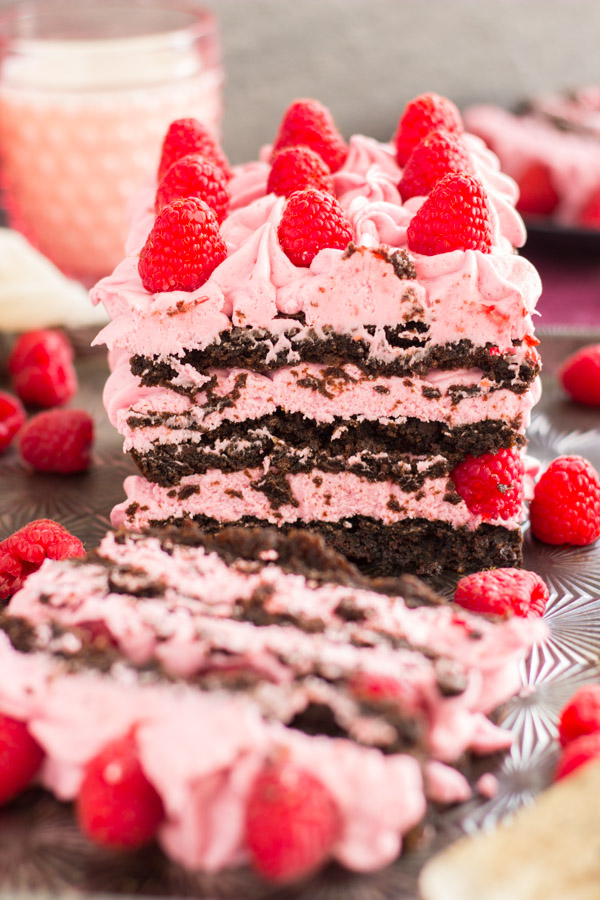 I've got another Valentine's Day dessert idea for you today. I have a love affair with brownie tortes. They are showstopping desserts, but they're actually pretty easy to make and to assemble. Your Valentine will think you labored over it, but they're pretty damn simple for as much as they make a statement.
Layer after layer (okay, 3) of moist, fudgy brownies, filled with layer after layer (4!) of fresh raspberry buttercream, and fresh raspberries. It's no more work or effort than making a pan of brownies and frosting them, except that we'll stack it high.
This dessert is extravagant, and only the most lavish and decadent for your Valentine, right? I love the pops of pink – light, soft pink raspberry buttercream frosting, and bright, vibrant pink from fresh raspberries, and the pink is broken up by layers of rich chocolate brownie.
This Raspberry Brownie Torte is also a really nice variation of flavors and textures. Fudgy brownies, melty chocolate chips, and fluffy, tangy, fruity buttercream. I promise it will make for a Valentine's Day that you and your Valentine will not soon forget.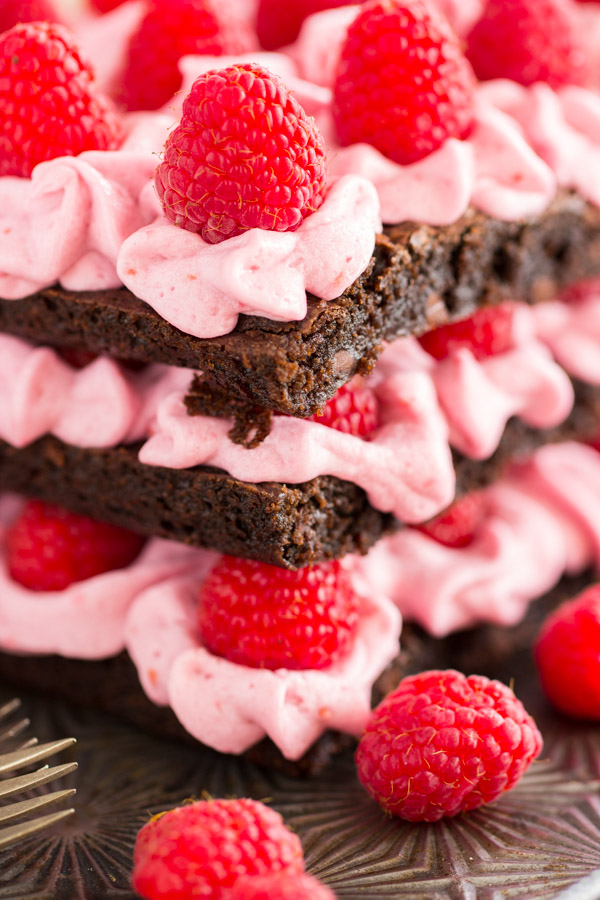 Get the RECIPE!
More from The Gold Lining Girl….
For more about our food category click HERE.
For more great recipes click HERE.
Do you have a recipe to share? We would love to hear from you. Submit your recipes HERE