Anchovy Hors d' Oeuvres
Anchovy hors dOeuvres with marinated roasted peppers are little snacks perfect for parties or any type of gathering. They are ready in 10 minutes!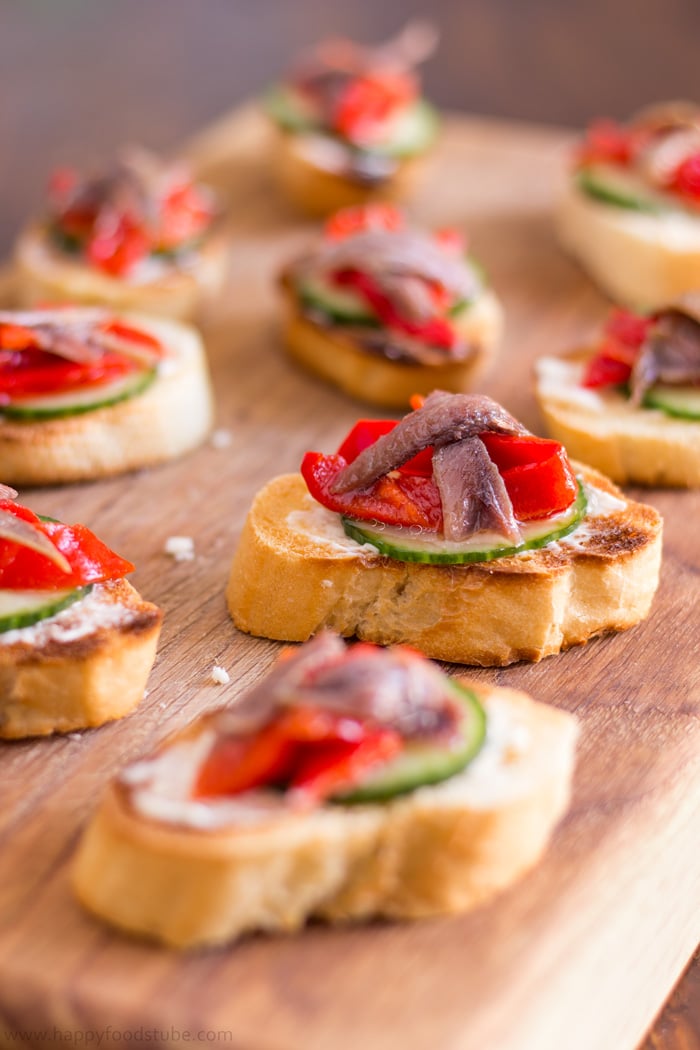 Guys, these anchovy hors doeuvres taste divine! Seriously! They are perfect for any party, a game day, family gathering or even a dinner party!
What do you usually make when hosting a party? Do you search for easy appetizers or bite size food? I am a huge fan of small and easy appetizer recipes and lately I've been making them instead of a dinner as well. Yup, that's what I do sometimes. I just like that there are endless possibilities when it comes to canapes. What about you? Do you like them? Do you make them often?
View full recipe click HERE
For more about our food category click HERE.
For more great recipes click HERE.
Do you have a recipe to share? We would love to hear from you. Submit your recipes HERE