Teriyaki Salmon and Lemon Soy Snap Peas
This quick and easy teriyaki salmon recipe tastes like it came from your favorite Japanese restaurant! You'll love the snap peas with a simple lemon soy dressing on the side too.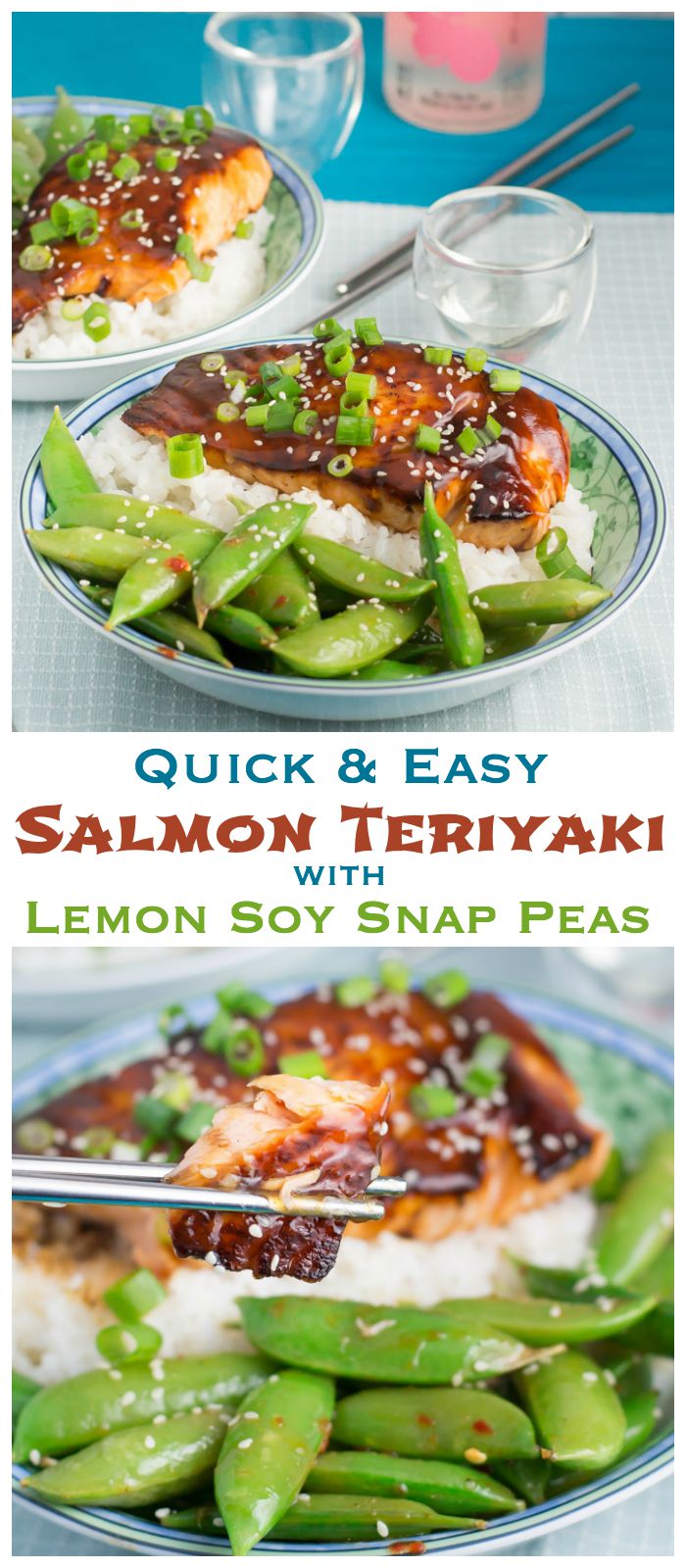 While this recipe doesn't need much stove cooking, I'm going to be 100% honest and say the part that does need the stove is kinda messy. You are going to want to use a skillet with a lid or splatter guard to cook this teriyaki salmon because the sauce splatters and smokes like crazy. It's totally worth it though, believe me. I was so sad when my last bite of salmon was gone. This is honestly as good as salmon teriyaki I've had at any Japanese restaurant I've tried, and it's so easy to make!
These snap peas are really simple to make. Stir together the sauce while the peas are steaming in the microwave, and then toss it all together. The tart and sweet snap peas were a nice contrast to the sweet, savory teriyaki salmon. We really loved this dinner all around, and I know you will too!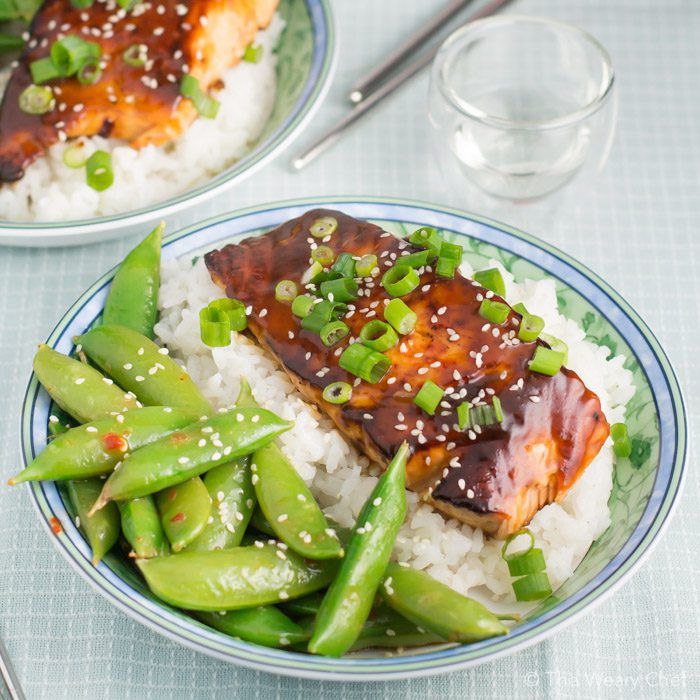 Get the full recipe of this Teriyaki Salmon and Lemon Soy Snap Peas at The Weary Chef!
For more about our food category click HERE.
For more great recipes click HERE.
Do you have a recipe to share? We would love to hear from you. Submit your recipes HERE