Tomato Chickpea Salad with Cilantro & Lime
This Tomato Chickpea Salad with Cilantro & Lime has all sorts of good going on. It's full of nutrition, can be made in minutes & is packed with fresh, citrusy flavour! This very simple yet incredibly tasty salad has only 6 ingredients and takes just a few minutes to make. It is packed with flavour and is great on it's own for a light lunch or as a side.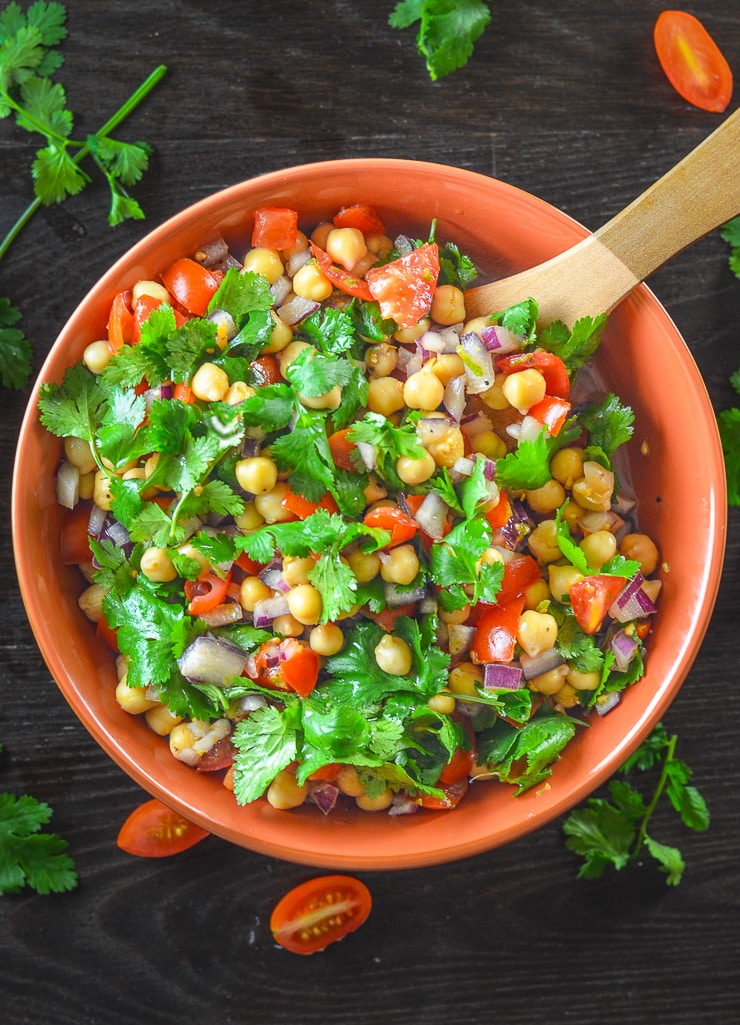 The idea for this recipe came from my Loaded Taco Fries with Lime Crema. When I last made it, I was running a bit low on potatoes so ended up with lots of the chickpea topping leftover. I ate it for my lunch the next day and realized how lovely it was as a salad. So I tweaked it a little bit to improve it further and here we are with this very refreshing, light and deliciously healthy salad recipe.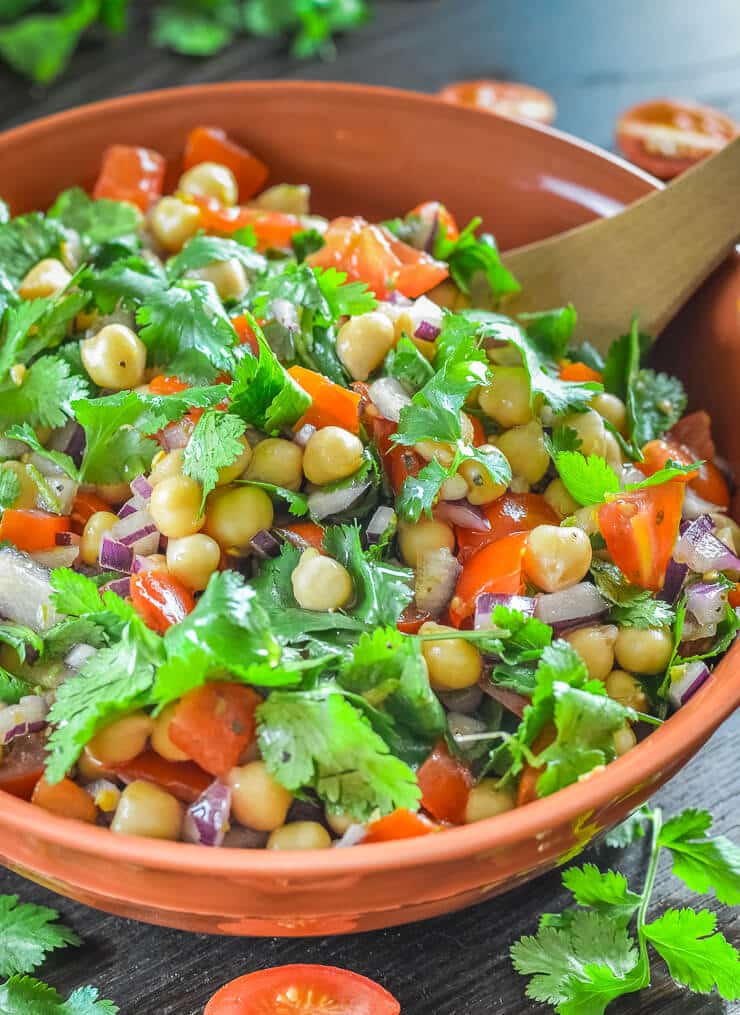 For more about our food category click HERE.
For more great recipes click HERE.
Do you have a recipe to share? We would love to hear from you. Submit your recipes HERE