Hey y'all, this is Chris from Dan330 and Four Kids and a Chicken. The four kids and a chicken went all Wisconsin style and used cheese curds in our jalapeno poppers bites. You won't believe how it turned out below. This post was originally posted over at FourKidsandaChicken.com. We also have a printable recipe there too.
In fact, we loved these! Each jalapeno bite was such a good size! You could pop one in your mouth and it was just right. Traditional jalapenos can get burning hot cream cheese stuck in your mouth and can get kind of messy. Not these! These bite-sized snacks were perfect as an appetizer.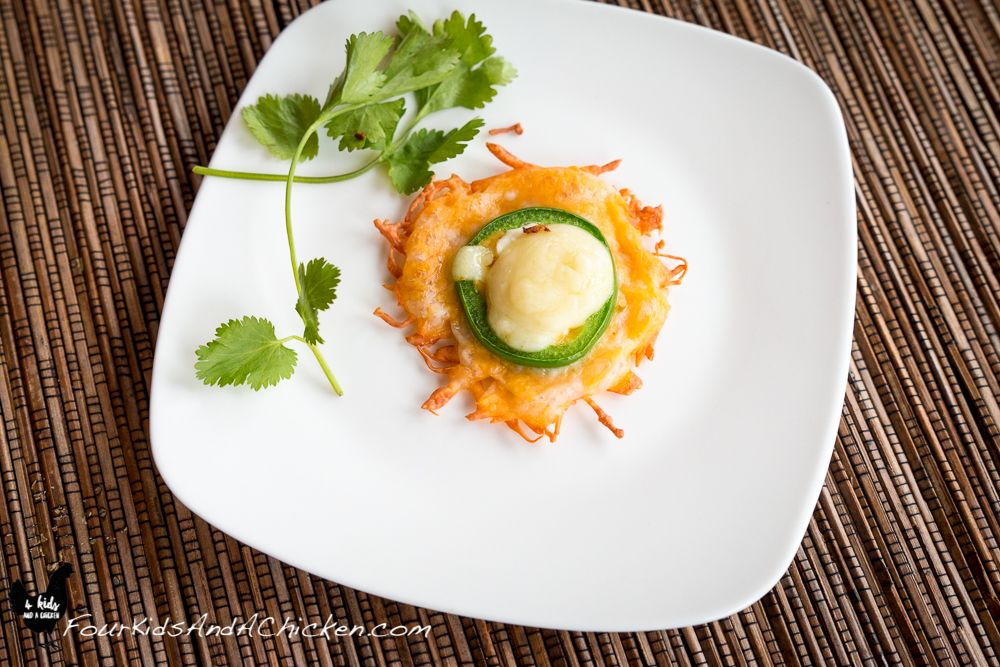 Crispy Jalapeno Popper Bites
All you need is a few very simple ingredients that stack together to stick in the oven. The oven will melt the cheese holding it all into a single bite-sized snack.
Then place the cheddar cheese in small piles on parchment paper. The recipe below give the information for one bite, but you can make as many piles as you need to fill a baking sheet. Just leave a little room between them because the cheese will melt a little and you don't want them running into each other.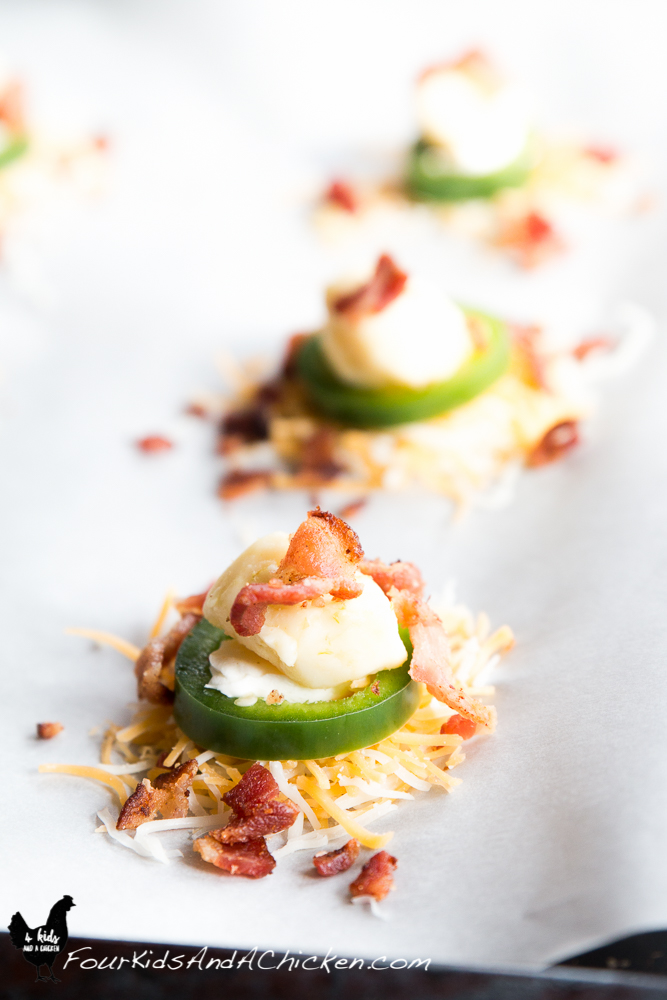 Stack the jalapeno ring on the cheese and dollop some cream cheese and a cheese curd in the middle. Last, sprinkle with some bacon bits and throw in the oven at 400 degrees for 5 to 10 minutes until the cheese is melted and browned as you like it.
Each bite is easily removed from the parchment paper with a spatula and can be placed on a serving tray or plate. Enjoy!