Jalapeño Poppers with Cheese Curd
Hey there – This is Chris from Dan330.com and FourKidsandaChicken.com.  I admit, this is a sister post to my last one; Crispy Jalapeno Poppers Bites. But, I did this second post because I had all these great ingredients out and I had to try a few different ways of putting them together. These Jalapeno Poppers with Cheese Curd are a little more like the traditional jalapeno poppers than our last recipe but have the fun zest of a melted cheese curd. You're going to love them.
Cheese Curd Jalapeno Poppers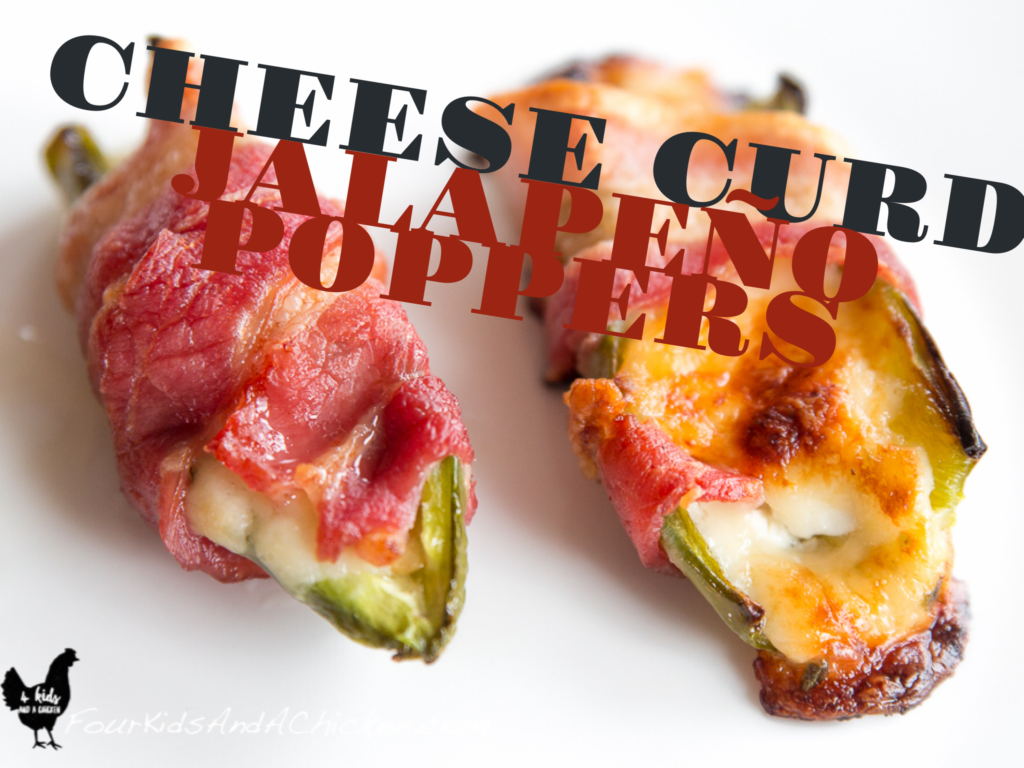 This appetizer might be why I'm fat. It has the crispness of caramelized cheese and baked bacon, with the freshness and spice of jalapeno. Baked correctly, it has a variety of textures too. The cheese caramelizes, the bacon becomes crispy, and the inside is hot and gooey.
Don't worry about complicated recipes either. Making these jalapeno poppers if very easy. You need some fresh jalapenos, cream cheese, cheese curds, and bacon; that's it! Start by cutting the jalapenos in half and scooping out the insides. Fill the halves with a little cream cheese and top with the cheese curd. Finally, wrap it with bacon and bake at 400 degrees until the bacon is cooked; about 15 to 20 minutes.

You can make dozens of these at once by placing several of the Cheese Curd Jalapeno Poppers on a baking tray and arranging as shown.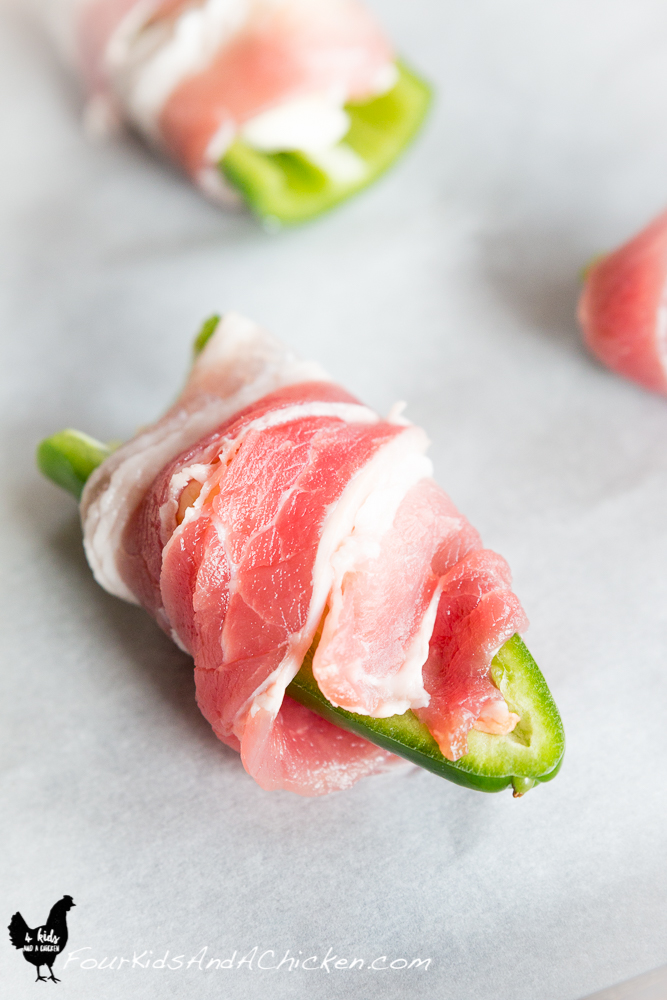 Remove and enjoy.