Healthy Breakfast Bowl
Super Healthy Breakfast Bowl! Start off your day with this nutritious meal ready in less than 5 minutes! An easy breakfast with yogurt, fruits and seeds!
At the beginning of each year when we tend to look for healthy recipes more than usually. Or at least some of us do! I guess it's because of the whole New Year's resolution thing. We all want to be healthier and eat the right things. So we search for new recipe ideas.
That is why I made this superfood breakfast bowl. It is full of nutrients which are important for our bodies. All these goodies help us stay healthy and also keep us full longer!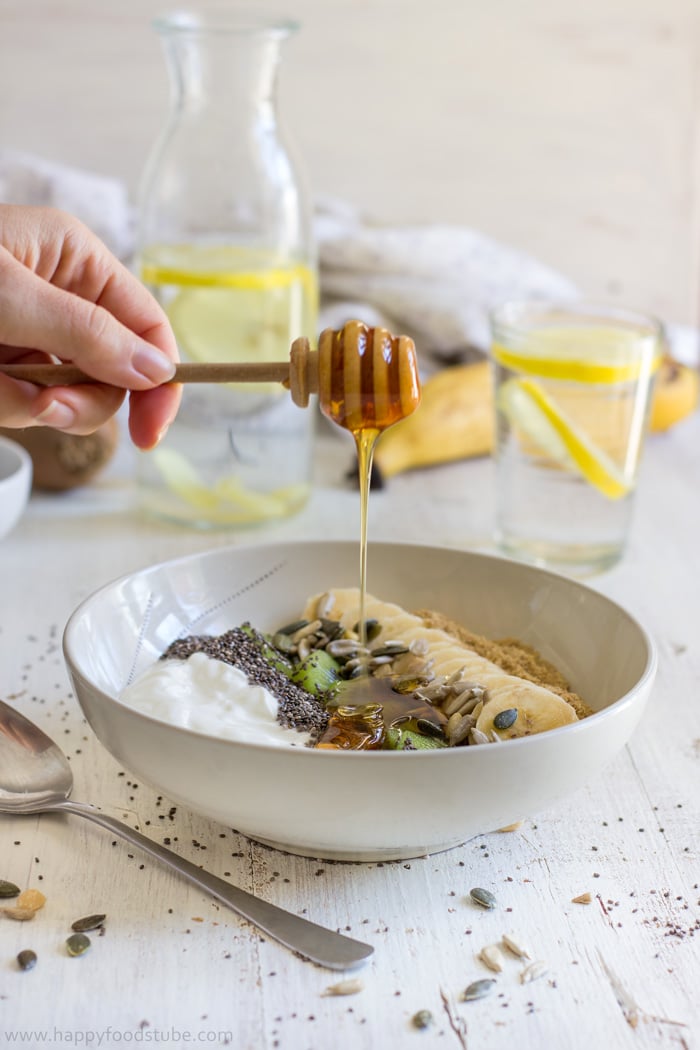 View full recipe click HERE
For more about our food category click HERE.
For more great recipes click HERE.
Do you have a recipe to share? We would love to hear from you. Submit your recipes HERE