Slow Cooked Beef Caesar Salad
Your crockpot makes this Beef Caesar Salad a breeze to make on busy nights. Flavorful, slow cooked beef is served on a bed of healthy greens. This is a super easy, versatile weeknight dinner!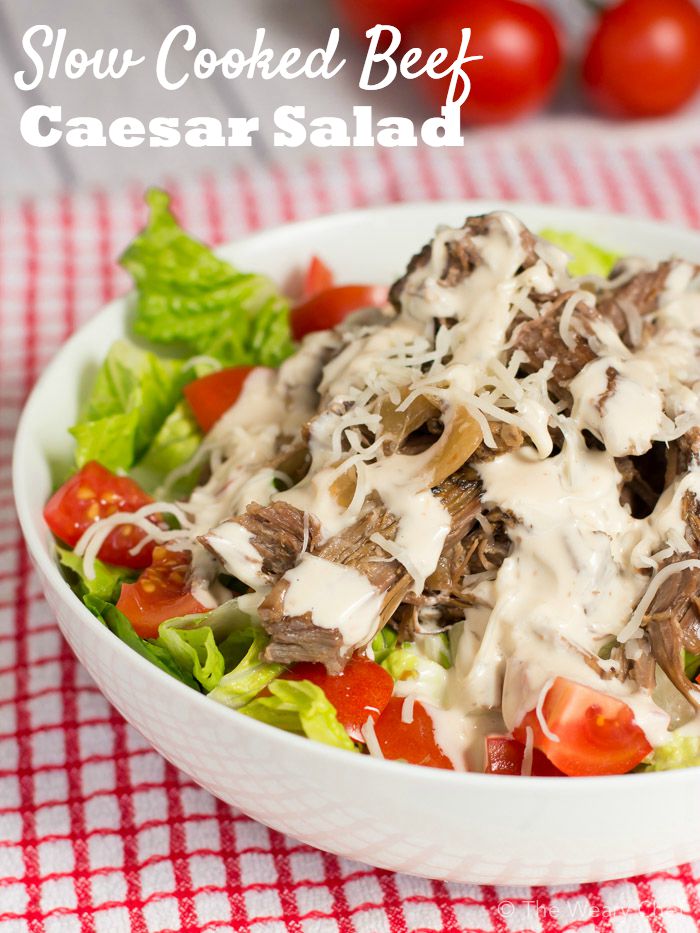 If you are looking at this recipe thinking I've gone a little cuckoo, just hear me out. I know putting pot roast on a salad might sound a little odd, but think of taco salad or fajita salad with beef. That doesn't sound weird, right? Ain't nothing wrong with beef on a salad! This beef is slow cooked with caesar dressing, and the salad is drizzled with more caesar dressing, so it is very flavorful and satisfying.
This meal is especially good for a family dinner on busy nights. Start the meat in the morning before work and school, then come home, shred the meat, and serve it up to everyone's liking. I love when the slow cooker does all the work for me.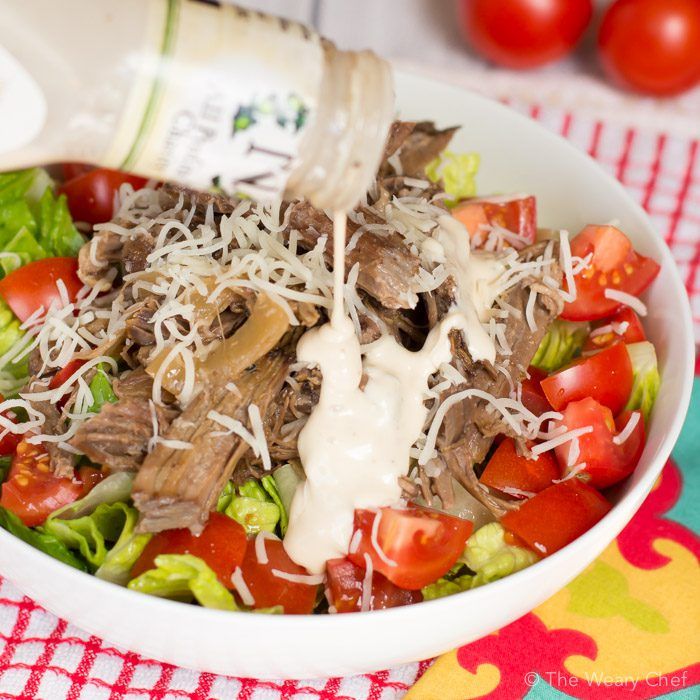 Get the full recipe for this Slow Cooked Beef Caesar Salad at The Weary Chef!
For more about our food category click HERE.
For more great recipes click HERE.
Do you have a recipe to share? We would love to hear from you. Submit your recipes HERE