Sweet Chili Pesto Burger Sliders
Sweet Chili Pesto Burger Sliders. Pesto burger patties, sweet chili sauce, salad leaves, pesto & tomato are sandwiched between mini burger buns! Easy party food!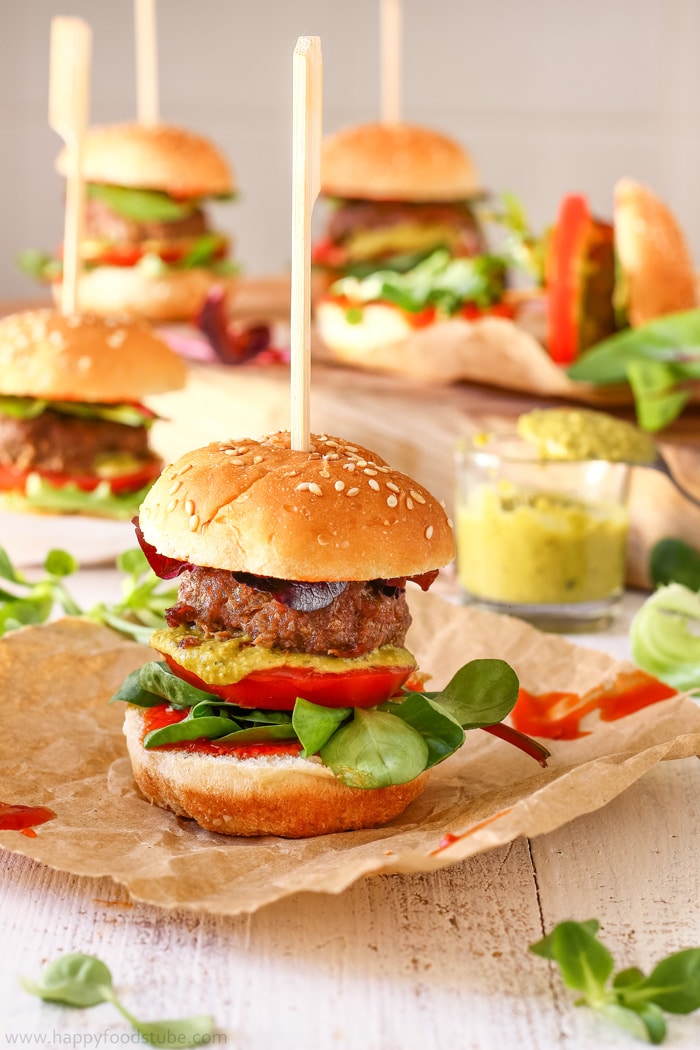 I am quite new to the whole burger slider thing but when I saw those cute looking mini burger buns in our local shop I had to buy them. I knew right then than a burger sliders recipe was coming. Originally I was thinking of filling those tiny buns with meatballs and I tried that once. The thing with my meatballs was that they were way too small for those buns (I know what you are thinking – the buns are small).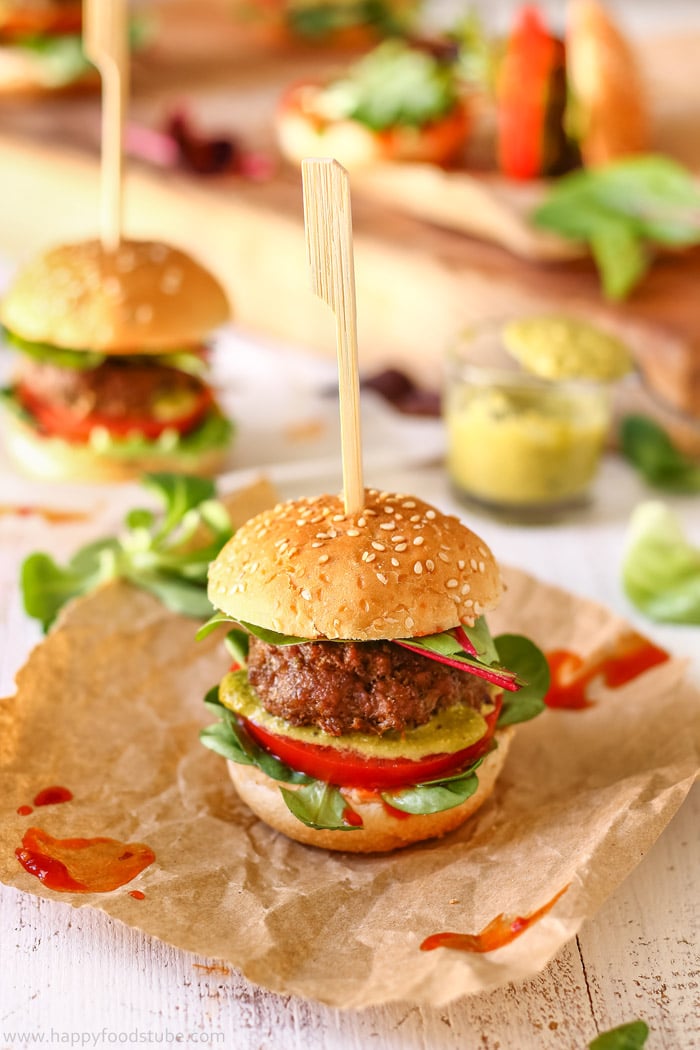 View full recipe click HERE
For more about our food category click HERE.
For more great recipes click HERE.
Do you have a recipe to share? We would love to hear from you. Submit your recipes HERE