Fudgy Double Chocolate Chip Cookies
Rich, fudgy Double Chocolate Chip Cookies with squidgy, brownie-like insides & surprisingly healthy ingredients. No gluten, no oil, no dairy & no eggs! They are deeply chocolatey and have melty, ooey, gooey insides that are quite literally swoon-worthy. Just like a squidgy, fudgy chocolate brownie.  They are vegan, gluten-free and oil-free and contain a secret healthy ingredient!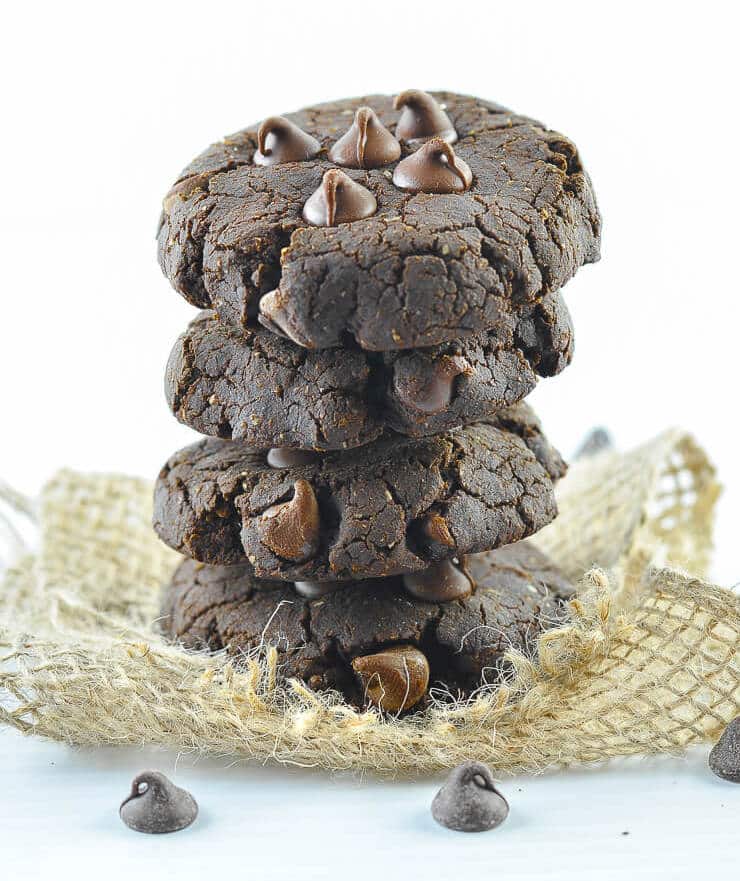 It's been a whole two weeks since I published a recipe with chocolate in it. 😱 That is way too long. I need chocolate in my life. Like almost every day, even if it's just a bit of cocoa in my smoothie, or some cacao nibs in my overnight oats. I've been getting my chocolate fix of late by testing these Fudgy Double Chocolate Chip Cookies and they are the bomb!
Spell check keeps underlining 'fudgy' and wanting me to change it to 'pudgy'. It think it's trying to tell me something. 🤣  Except that what spell check doesn't know, is that these Pudgy Fudgy Double Chocolate Chip Cookies are actually pretty healthy, just like the Healthy Chocolate Pudding I published last time my chocolate obsession got the better of me.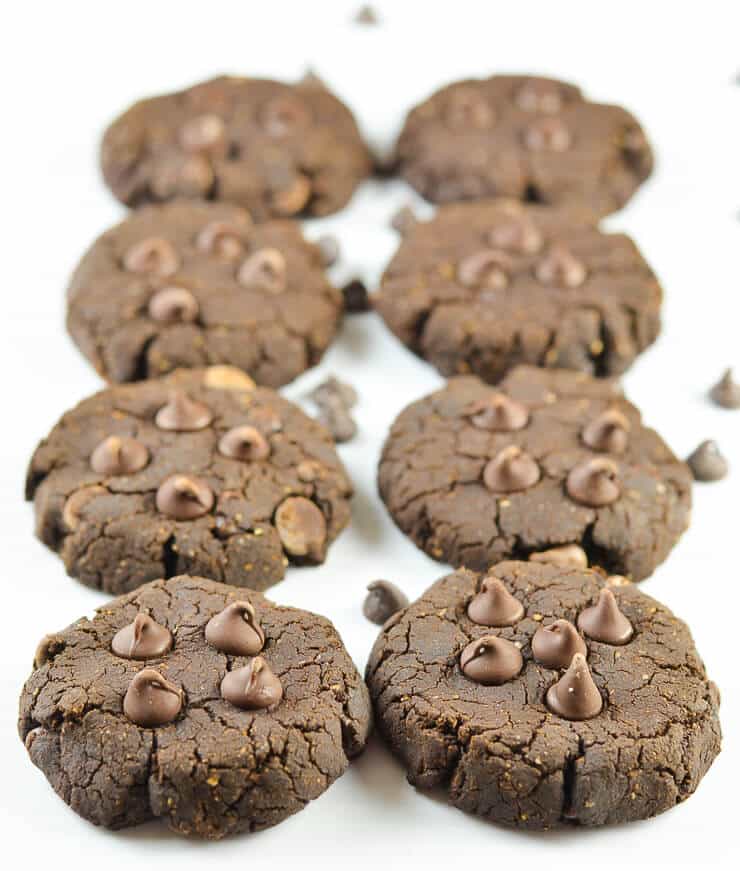 Read More 
For more about our food category click HERE.
For more great recipes click HERE.
Do you have a recipe to share? We would love to hear from you. Submit your recipes HERE