Tomato Asiago Pork Tenderloin Skillet
This tomato Asiago pork tenderloin is a rich and creamy skillet dinner that is only 3.6g net carbs per serving! Perfect for company, it takes 30 minutes start to finish.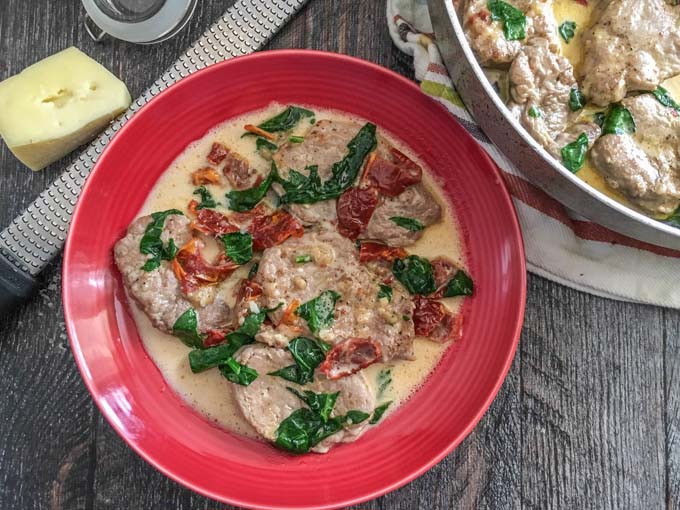 As you may have noticed, I'm on a cream sauce kick. So much so I'm starting to get sick of them (haha)! However they do taste delicious so I have to admit this tomato Asiago pork tenderloin was very, very tasty. The creamy Asiago sauce is sweetened by the sun dried tomatoes and the spinach adds fresh color to the tender pork tenderloin. Best of all it only takes 30 minutes and it's low carb!
For more about our food category click HERE.
For more great recipes click HERE.
Do you have a recipe to share? We would love to hear from you. Submit your recipes HERE