Grilled Black Bean Burger Quesadillas
Mexican food and burgers are two of my favorite things. Find out how to combine them into these fun and easy Grilled Black Bean Burger Quesadillas!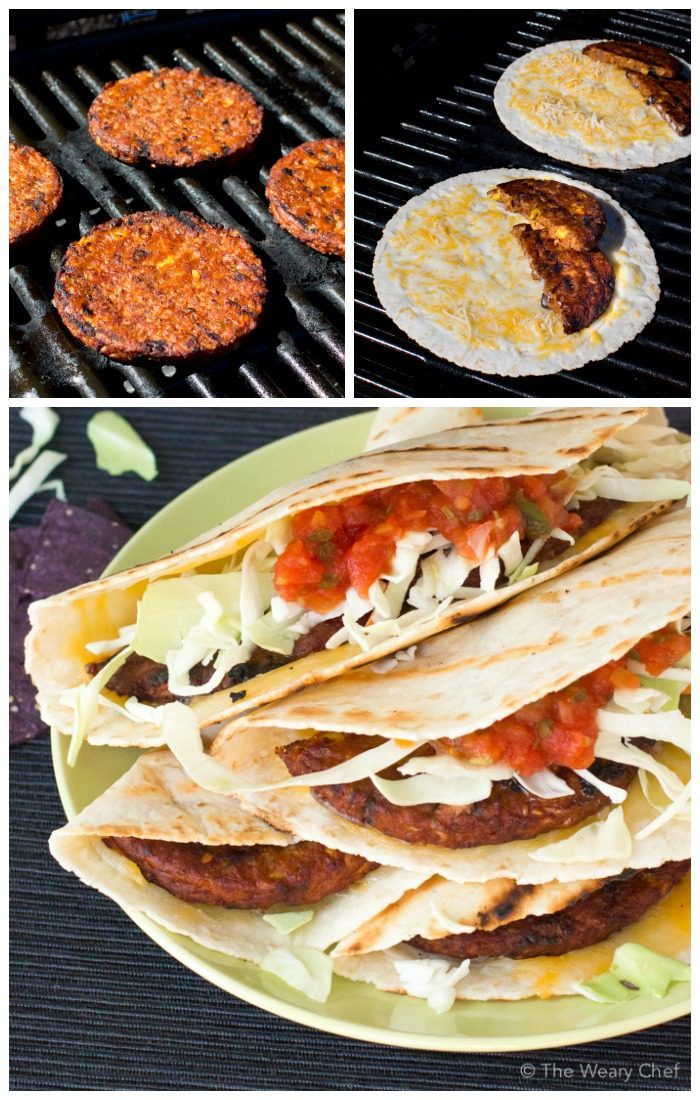 I was in the mood for something new and exciting for dinner, and my boys are never in the mood for either of those words when it comes to food. I grilled them up some plain hot dogs, and then I turned my attention to these scrumptiously easy burger quesadillas!
I love black bean patties, and "spicy" is one of my favorite adjectives. Needless to say, I was excited to grab a box for this recipe.
This vegetarian meal is SO easy to make. Just grill up your Black Bean Burgers as instructed on the package, and keep them warm during the next step. (Of course, you could just grab some buns, lettuce, tomato, and guacamole and call it dinner at this point, but let's take those burgers to the next level!)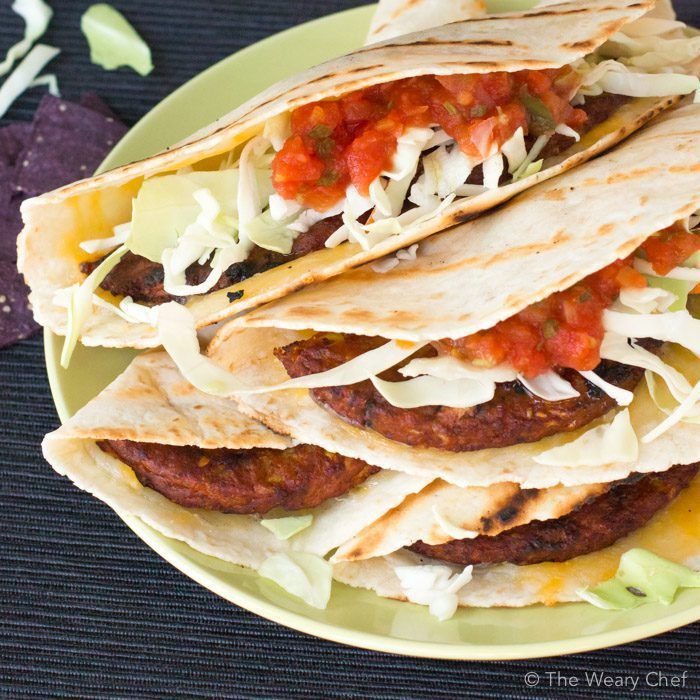 Get the full recipe for these Grilled Black Bean Burger Quesadillas at The Weary Chef!
For more about our food category click HERE.
For more great recipes click HERE.
Do you have a recipe to share? We would love to hear from you. Submit your recipes HERE