BBQ Bacon Hot Dogs
These cheesy, barbecue bacon hot dogs can be made in your oven or on the grill. Enjoy them on buns or on their own for a lower carb treat!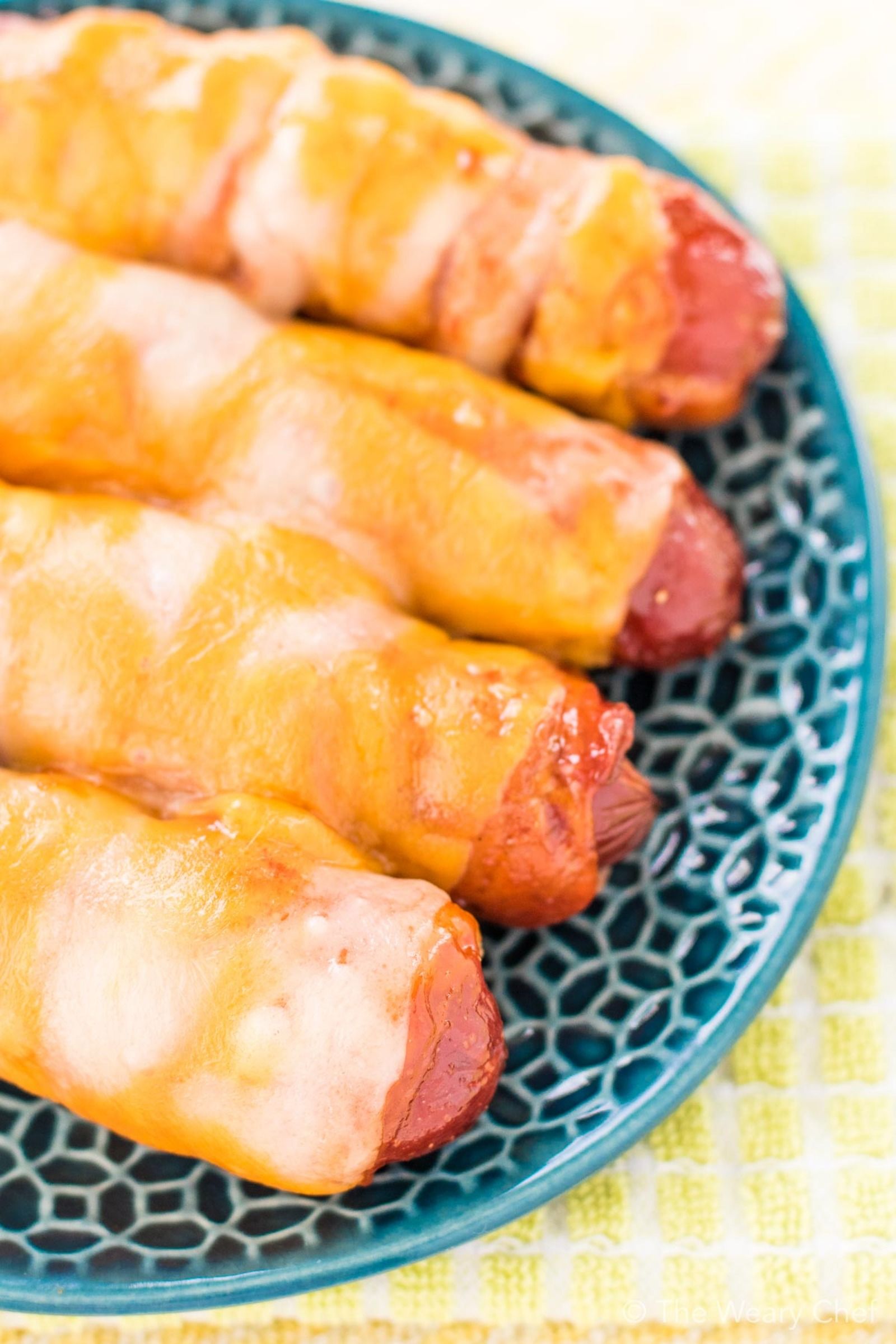 I baked these bacon wrapped hot dogs in the oven, but I bet you could make them on the grill this summer with good results. The biggest worry is the bacon sticking, but just make sure your grill is good and hot. To prevent sticking in the oven, I greased my baking rack with shortening as seen in this video, or you could spray it with cooking spray.
You can eat these cheesy BBQ bacon dogs on buns or just with a knife and fork if you can't or don't want to eat bread.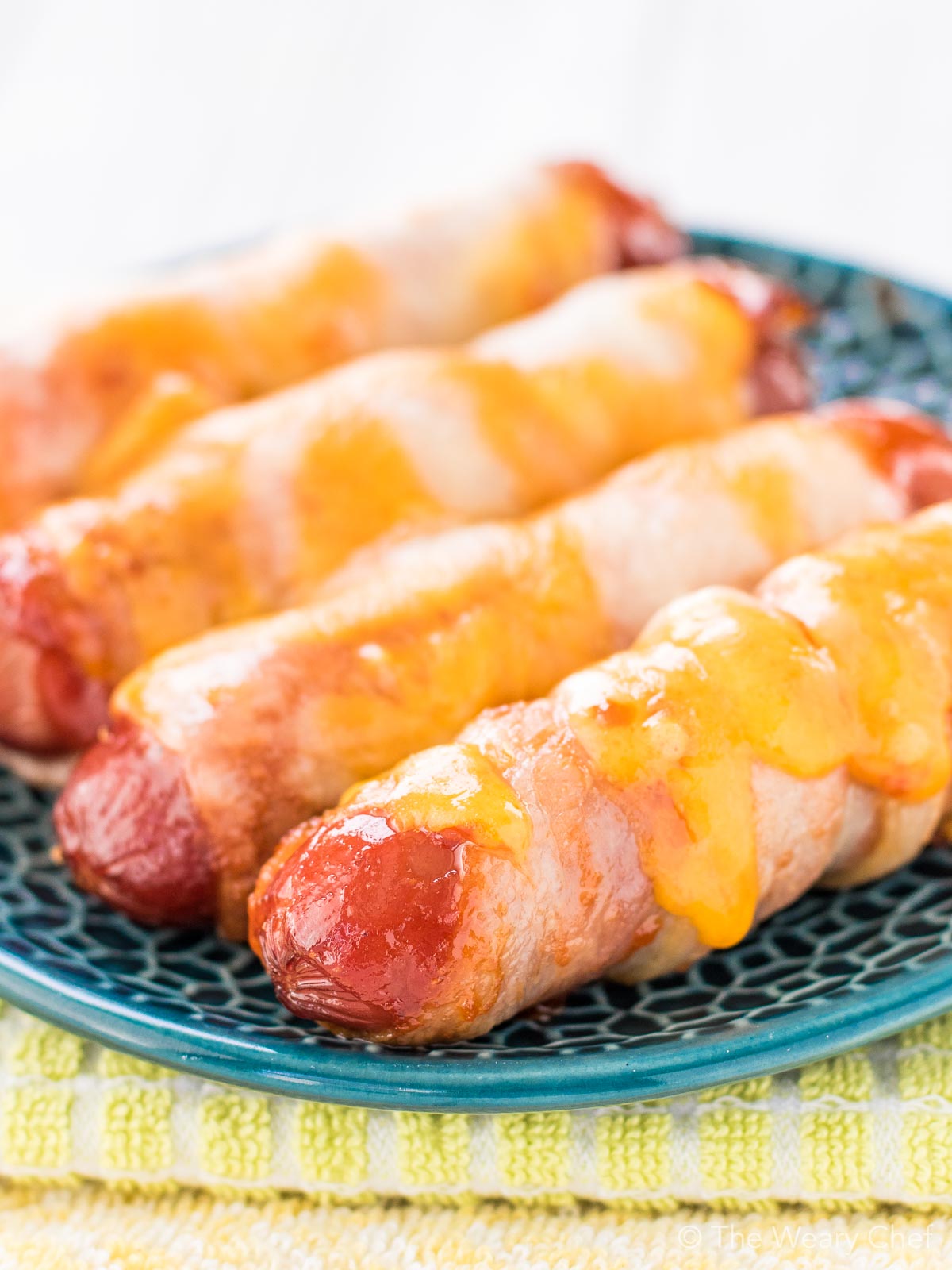 Get the full BBQ Bacon Hot Dogs recipe at The Weary Chef!
For more about our food category click HERE.
For more great recipes click HERE.
Do you have a recipe to share? We would love to hear from you. Submit your recipes HERE