Easter Chick Cookies
These lemon cake mix cookies are decorated as adorable Easter Chicks! These Easter Chick Cookies are so festive and simple, and they make a great Easter project for kids. Filled with cream cheese frosting, these soft lemon cookies are a dream!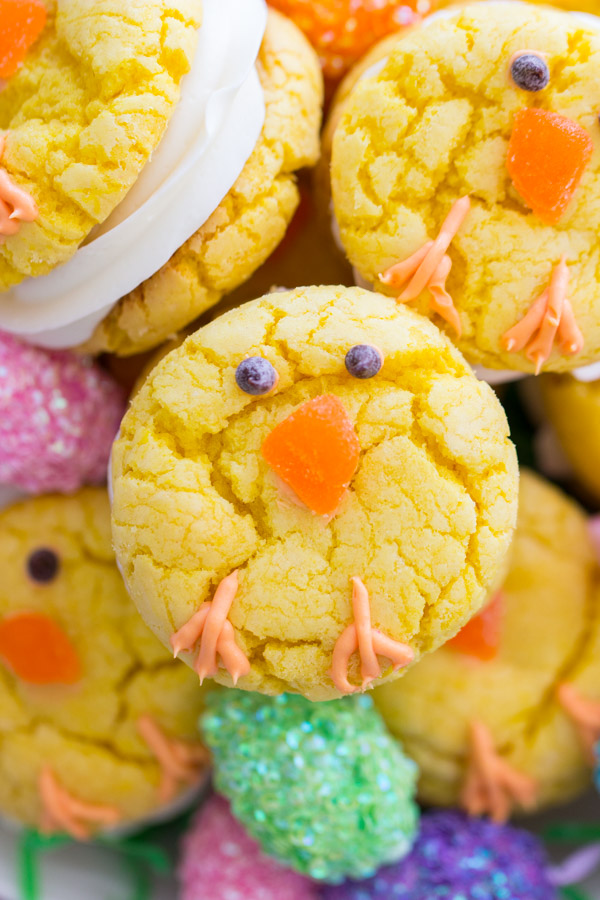 Because you all love those Easter Chicks Lemon Cookies so much, I wanted to make a new variation. I have a few other ideas in mind for Easter cookies, but we'll see if I end up with time this spring to get them posted before the holiday. In case I don't, I think that these sandwich cookie Easter Chicks Cookies are really fun and adorable.
It's no secret that we love cake mix cookies in my family. My Gma makes a version of Oreos using chocolate cake mix cookies and marshmallow creme. Cake mix cookies are excellent as sandwich cookies because they're a little soft, but sturdy, and they hold frosting well.
The possibilities are limitless with cake mix cookies these days because now you can find virtually every flavor of cake mix imaginable. I used key lime a few years ago to make these Key Lime Whoopie Pies with Macadamia Nut Buttercream. Those cookies are ridiculous, and that buttercream is unbelievable.
Cake mix cookies are soft, tender, dense, and a little chewy. They still maintain some cakeyness though, and I love that the flavor is built right in.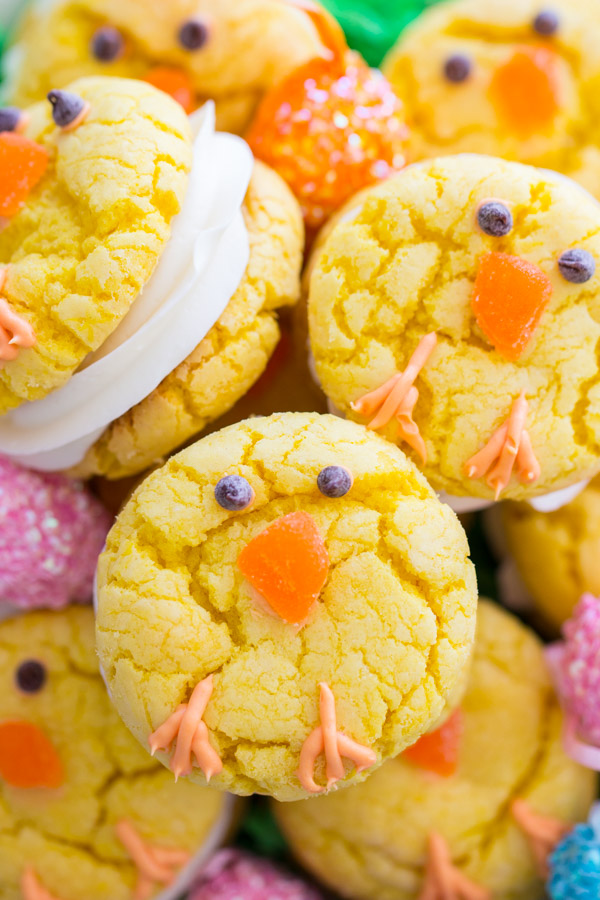 Get the RECIPE!
More from The Gold Lining Girl…
For more about our food category click HERE.
For more great recipes click HERE.
Do you have a recipe to share? We would love to hear from you. Submit your recipes HERE