Raspberry Donuts
Soft & fluffy completely oil-free baked Vegan Raspberry Donuts with a smooth, pretty in pink glaze. All infused with sweet raspberry flavour & so delicious.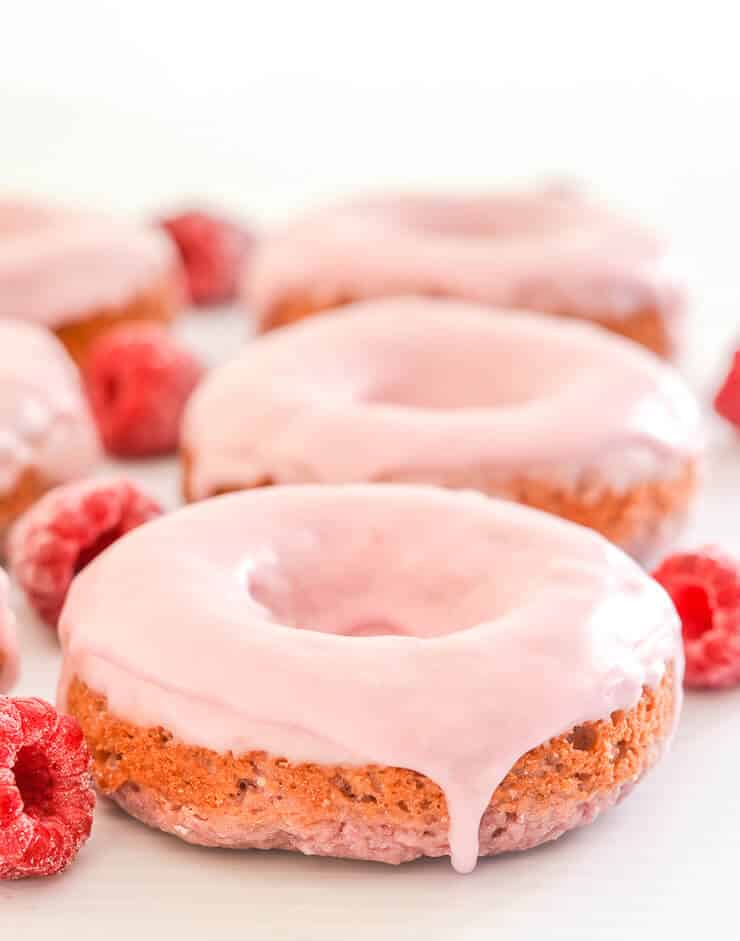 Both the batter and the glaze in these Vegan Raspberry Donuts are infused with delicious raspberry flavour. The glaze is a lovely baby pink colour and the donut sponge is also tinged pink. They are so pretty.
They don't need any decoration other than the glaze to look good, but if you wanted to, a fresh raspberry or two stuck in the frosting would be lovely. Don't be tempted to use frozen raspberries for decorative purposes, as when they defrost they become soggy and wet and will bleed all over the lovely pink glaze.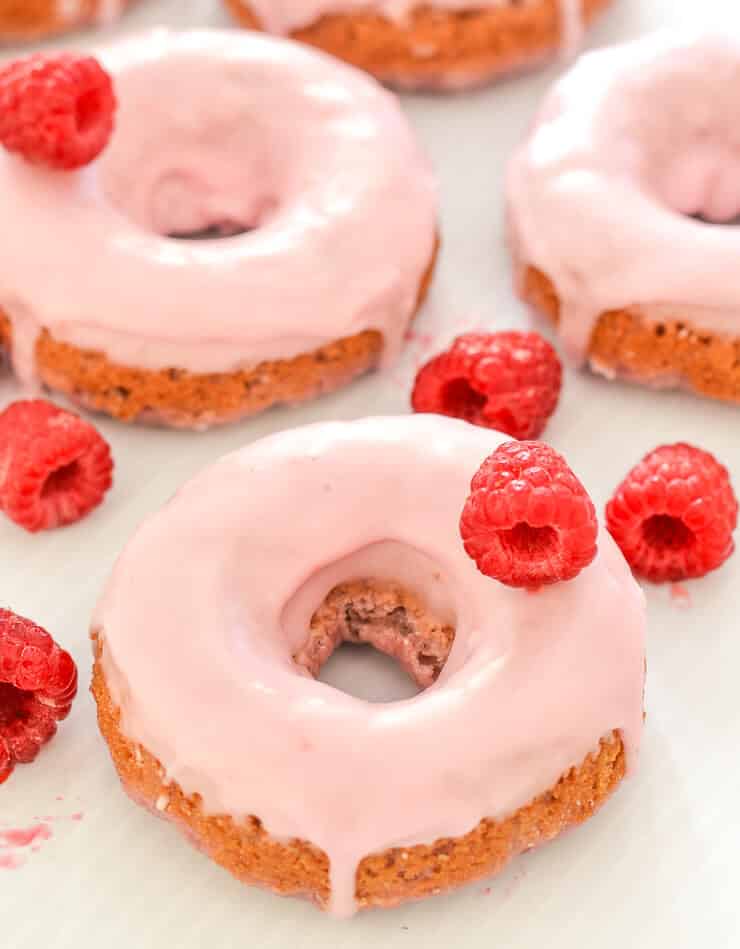 For more about our food category click HERE.
For more great recipes click HERE.
Do you have a recipe to share? We would love to hear from you. Submit your recipes HERE