Dijon Balsamic Brussels Sprouts
Pan-seared Brussels sprouts, cooked and glazed in a balsamic & dijon mustard sauce. These Dijon Balsamic Brussels Sprouts are a simple and healthy veggie side dish!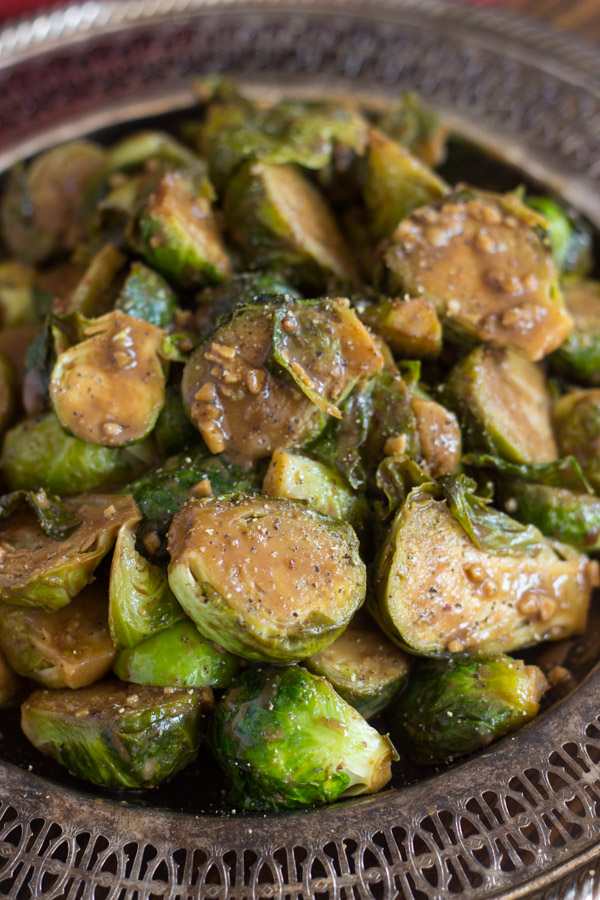 Brussels sprouts are my favorite vegetable, by far. I can eat them a few times/week, and I never tire of them, and they can be prepared in such a variety of ways. My love affair with Brussels sprouts is undying. I have loved other vegetables, but it's usually a short-lived phase. I ate spinach 2 or 3x/day for 4 or 5 months back in 2009, and now I rarely eat it. I loved it, obsessed over it, then flamed out fast.
That doesn't happen with this veggie. I'm always perfectly content to eat them roasted with just salt, pepper, and a little butter. We buy 2lb. bags at Sam's Club, and I've eaten half a bag by myself, without thinking twice. A pound of Brussels sprouts. It's crazy.
You can never go wrong to douse Brussels sprouts in balsamic vinegar, and I love the slightly sweet, tangy vinegar combined with mustard…. also tangy, but I use dijon mustard so that it adds a kick. Oh, and garlic. Garlic never hurts anything. It's a really nice mix of flavors and it balances out really well. It enhances the Brussels sprouts, but doesn't completely mask their own vibe.
I could write a book on Brussels sprouts variations alone, though I don't know who would buy it, but this Dijon Balsamic Brussels Sprouts recipe is another favorite in my repertoire.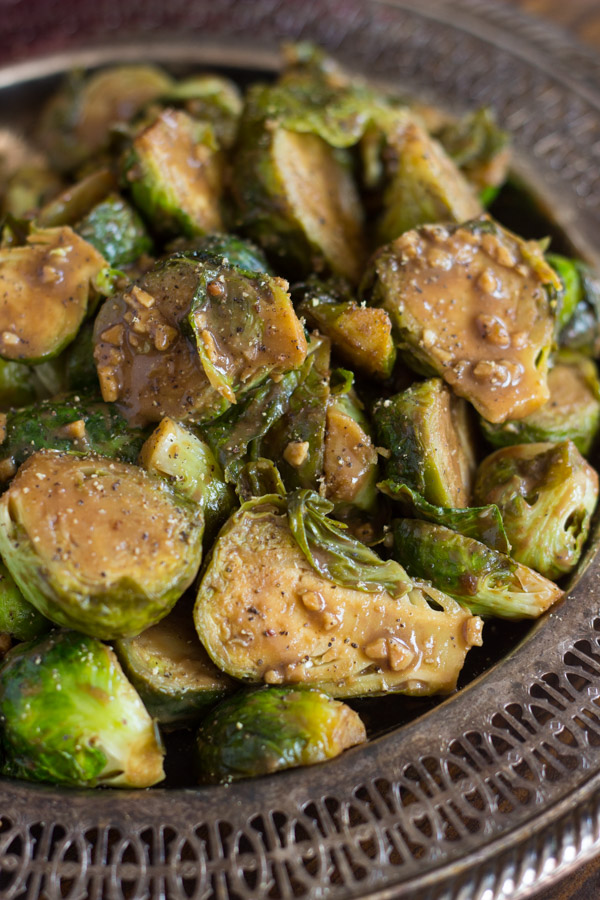 Get the RECIPE!
More from The Gold Lining Girl…
For more about our food category click HERE.
For more great recipes click HERE.
Do you have a recipe to share? We would love to hear from you. Submit your recipes HERE