Homemade Creme Eggs (vegan)
Sweet, creamy fondant filling encased in rich chocolate makes these Vegan Creme Eggs irresistible!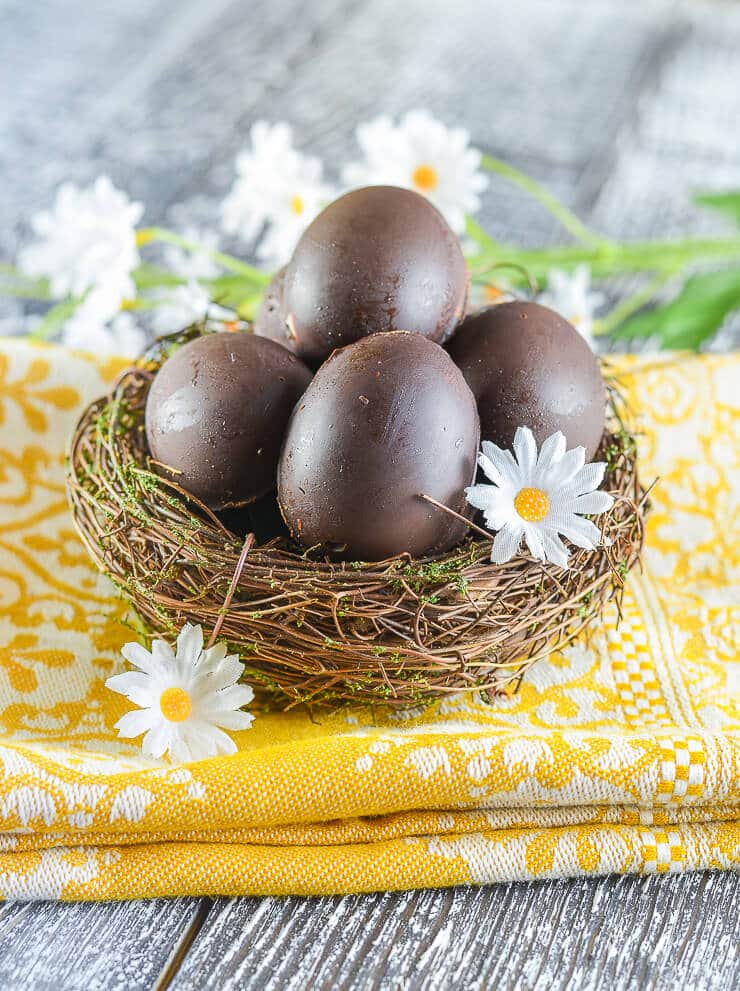 A copycat version of that oh so popular Easter treat from Cadbury minus the egg white, cow's milk, natural flavours, emulsifiers, high fructose corn syrup & artificial colours. They taste very close to how I remember traditional Cadbury Creme Eggs tasting. There is rich chocolate filled with a thick, white fondant and a lovely yellow yolk coloured with turmeric. You can taste the turmeric a little bit, but barely, and I would much rather that than use food colouring of any kind. But, if you wanted to, you could omit it and use a tiny drop of yellow food colouring, or just leave your fondant all white.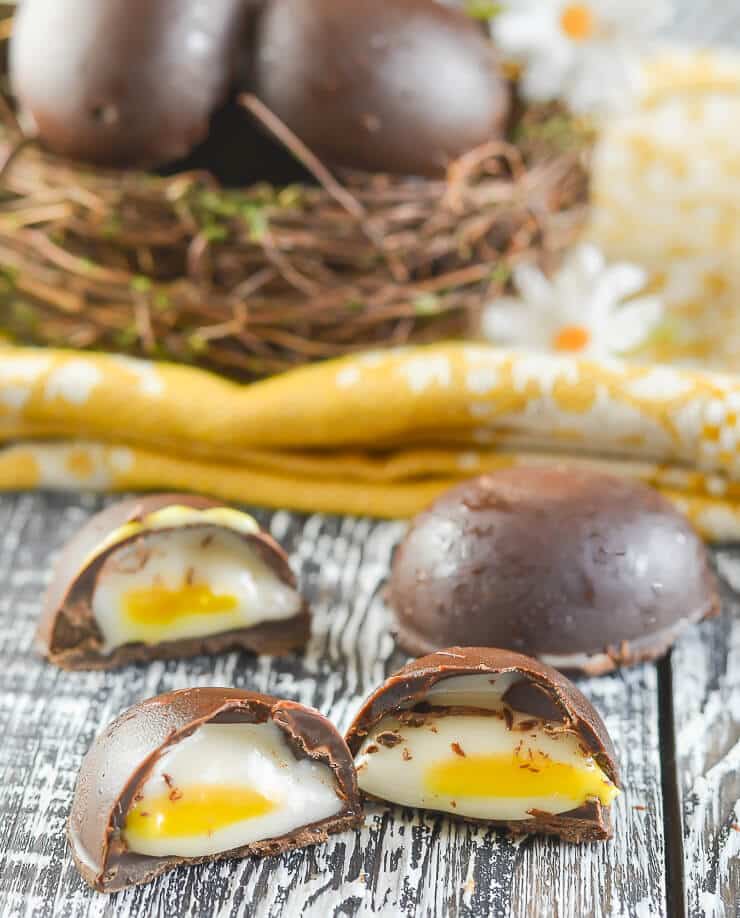 For more about our food category click HERE.
For more great recipes click HERE.
Do you have a recipe to share? We would love to hear from you. Submit your recipes HERE