Super Easy Fish Burritos
You are going to LOVE these quick and easy fish wraps! Tortillas are stuffed with beans and rice, crispy fish sticks, and all your favorite toppings. It's a family favorite recipe!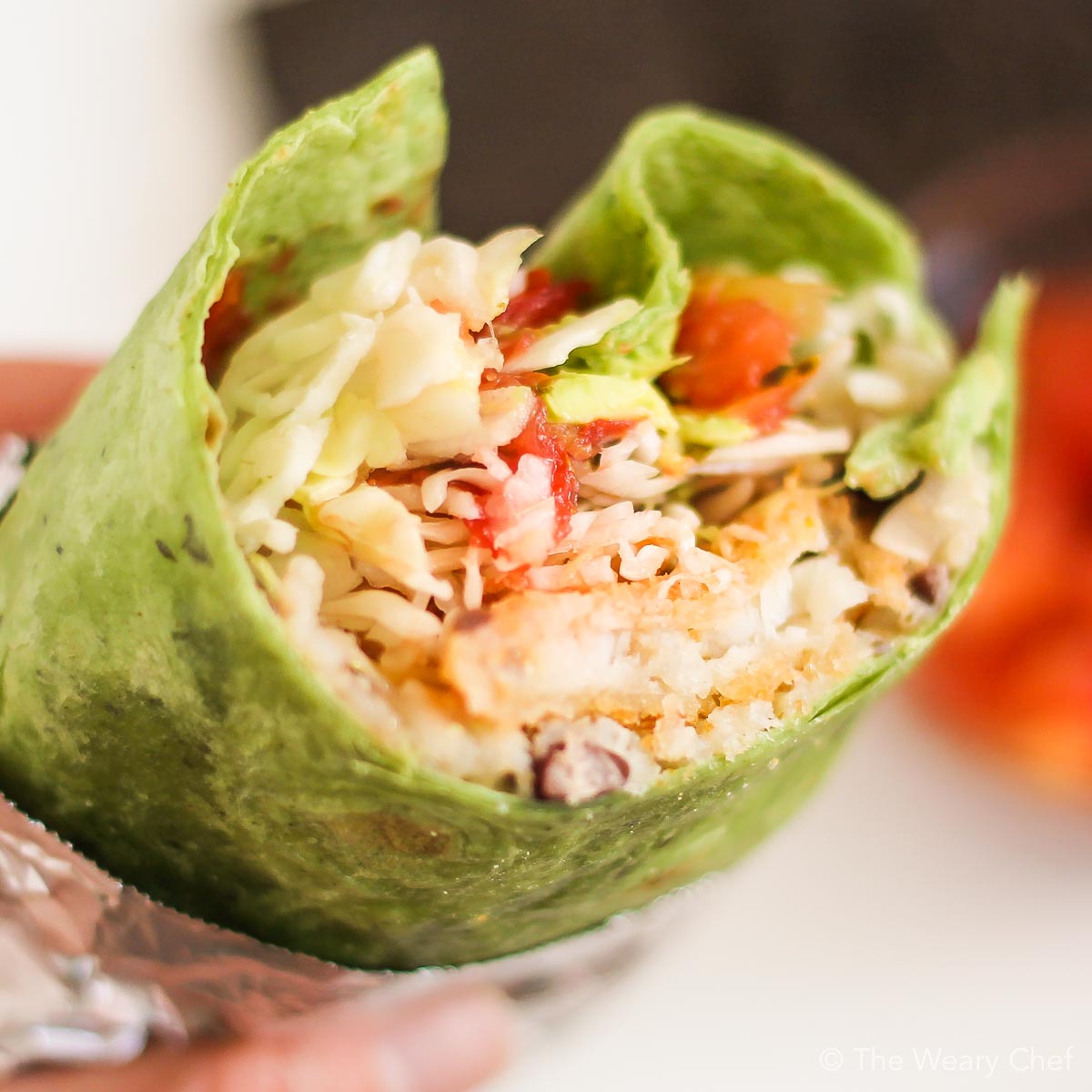 Often restaurant fish tacos and burritos have crispy, fried fish inside. I'm not one to fry foods at home, but I realized that I had fish sticks in my freezer that could fit the bill. These filling, healthy fish stick burritos are so easy to make and rival some taquerias I've tried.
I used my black beans and rice recipe to fill these burritos. Man, I love that recipe, and I know you will too! It's super versatile, so you could make a double batch to get two dinners out of it. The beans and rice take about a half hour to make, which is enough time to bake your fish sticks. Then watch how easy it is to put it all together!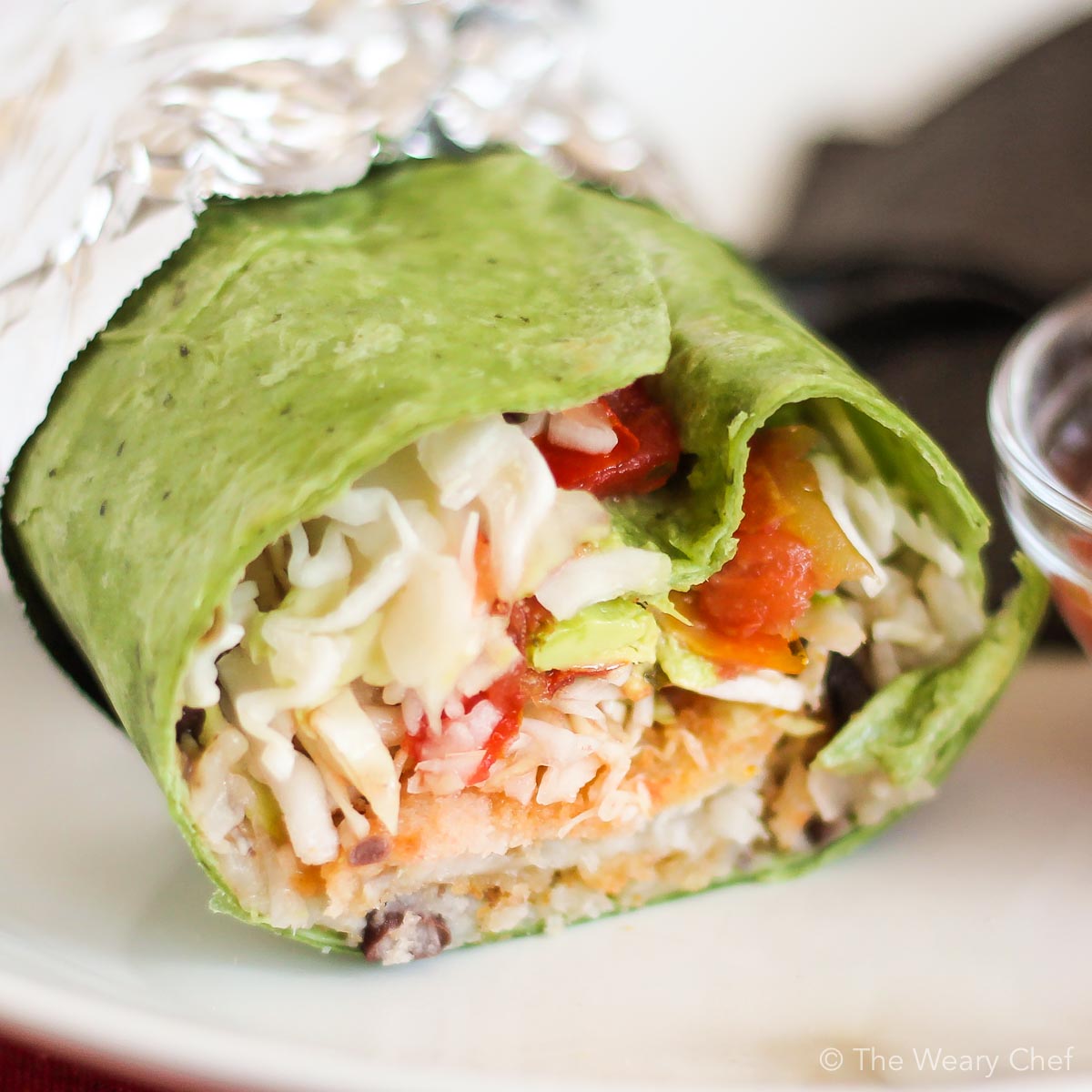 Get the full Super Easy Fish Burritos recipe at wearychef.com!
For more about our food category click HERE.
For more great recipes click HERE.
Do you have a recipe to share? We would love to hear from you. Submit your recipes HERE