Lemon Bundt Cake
Moist and soft bundt cake, oozing with tangy, sweet lemon glaze, this bright Lemon Bundt Cake is super simple, but with bold lemon flavor!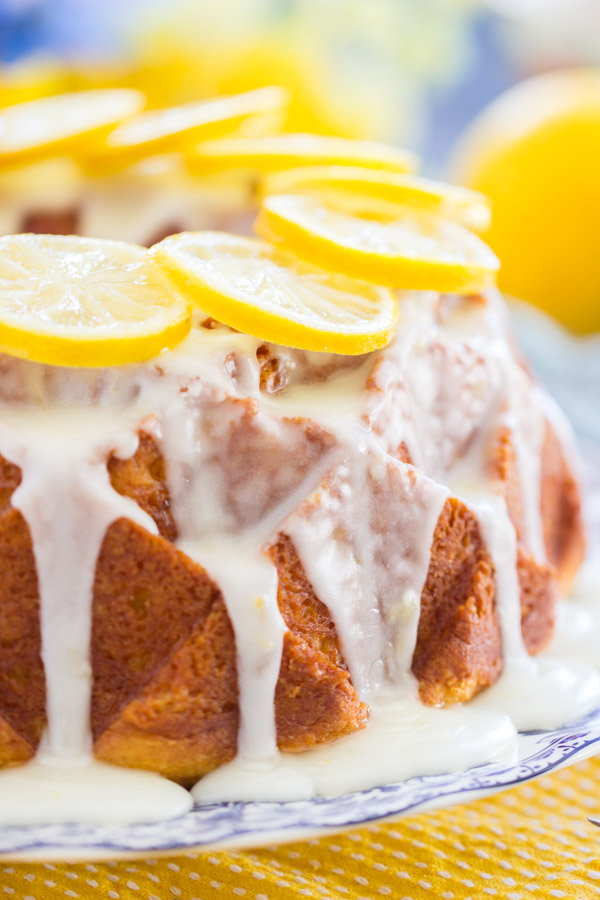 If it ain't broke, don't fix it. That's why I used that Lemon Blueberry Bundt Cake with Lemon Glaze for this Lemon Bundt Cake. Both of those were actually born out of my Grandma's Pistachio Bread recipe. It's called a 'bread', yes, but it's really a doctored up cake mix that's sweet, moist, and incidentally, makes a perfect bundt cake.
I mean, a perfect bundt cake. Dense, but moist and soft.
The best part of this Lemon Bundt Cake, and any bundt cake, is the glaze. Lemon glaze is so bright, fresh, and tangy. Totally awesome combo of sweet and sour.
Those little divets? It's like how a waffle absorbs syrup…. allllll those little pockets hold little pools of lemon glaze. Omgggg.
I really like how fancy this cake looks, but it couldn't be easier. You can skip the candied lemon slices on top if you're in a time-crunch and/or simply don't feel like making them. They are easy too, but take a little bit of time to make. If you skip them, this cake is even more of a breeze.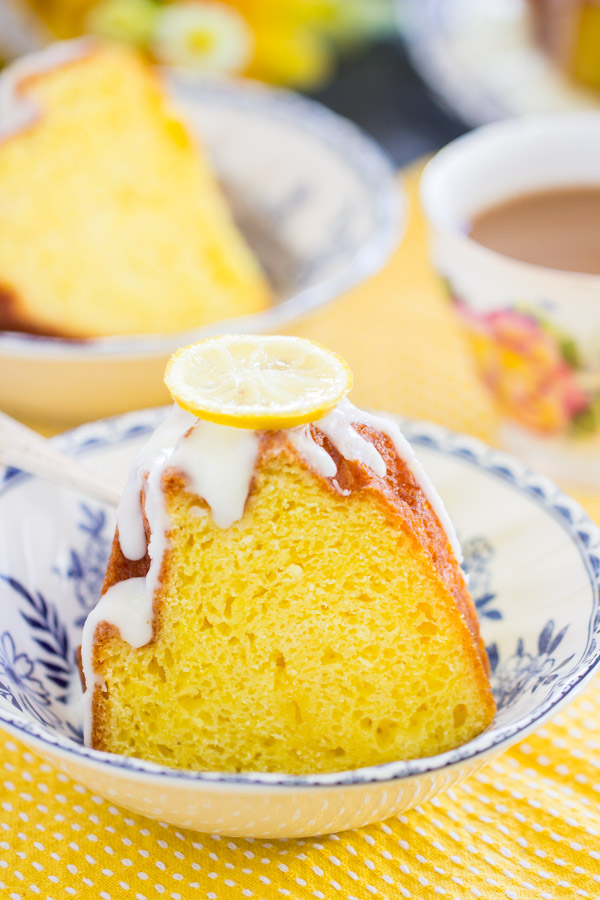 Get the RECIPE!
More from The Gold Lining Girl…
For more about our food category click HERE.
For more great recipes click HERE.
Do you have a recipe to share? We would love to hear from you. Submit your recipes HERE