Chunky Monkey Cookies
Healthy breakfast cookies that you can indulge in without feeling guilty! These Chunky Monkey Cookies are hearty and filling, but also a little indulgent. With peanut butter, bananas, oats, walnuts, and a bit of chocolate!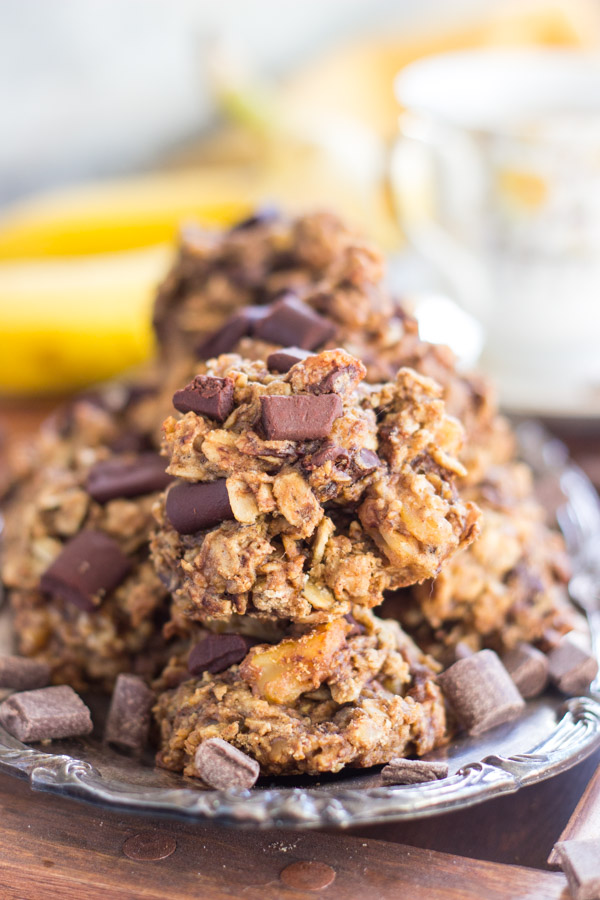 Chunky Monkey Cookies are making my Sunday. Despite doing taxes and laptop shopping, I'm on my third Nespresso (in love with our machine!), and I am eating Chunky Monkey Cookies for breakfast. I don't have a right to complain. Damn.
They are breakfast cookies though, so I can still have a cookie in the morning as a meal, and it's not a bad thing. It's kind of a healthy thing. Breakfast cookies are the best invention ever.
I loosely based this recipe from How Sweet Eats cookbook Seriously Delish, and I definitely recommend that book. The writing is engaging, and Jessica's foodie taste is so spot-on. I've used her breakfast cookie recipe for a few years now, and I adapt it pretty significantly.
These Chunky Monkey Cookies are skinny and better for you. The base of these cookies is old-fashioned oats and oat flour. Does not get much healthier than that. They've got a little brown sugar, cinnamon for spice, peanut butter to hold them together (and for healthy fats), and then lots of ripe banana. A little of everything, and all healthy.
They're super dense and hearty. They will definitely stick to your ribs, and keep you full all morning! You can whip up a batch in under 30 minutes, start-to-finish.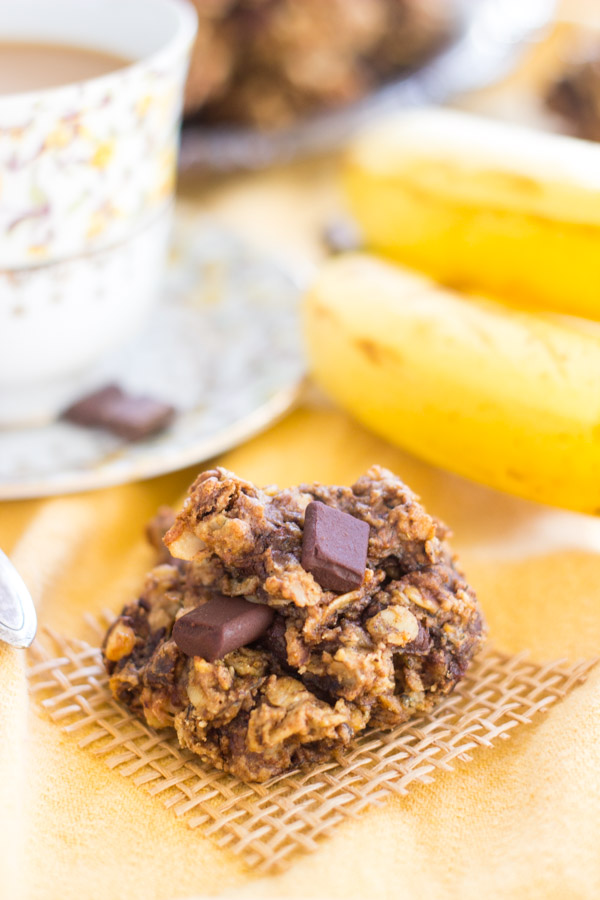 Get the RECIPE!
More from The Gold Lining Girl…
For more about our food category click HERE.
For more great recipes click HERE.
Do you have a recipe to share? We would love to hear from you. Submit your recipes HERE