Skillet Rice and Beans with Carnitas
This very easy Mexican Pinto Beans and Rice topped with tender pork carnitas is delicious dinner the whole family will love!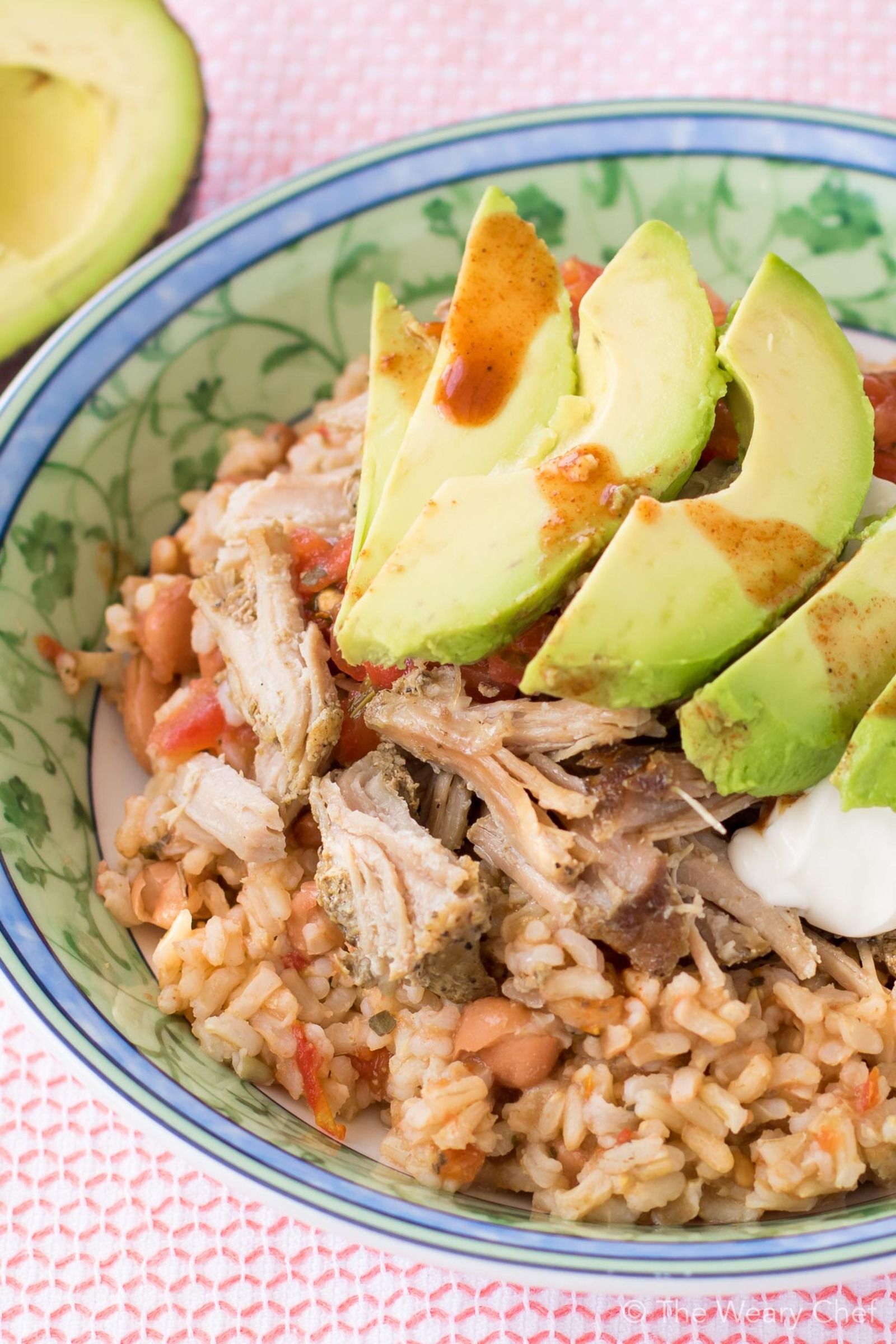 These Mexican pork bowls are a great place to start. I made them with Smithfield preseasoned carnitas, so the recipe is super easy!
Smithfield carnitas are cubes of fresh pork shoulder perfectly seasoned and ready to cook. You can make the meat in the slow cooker or oven, and then it only takes about 15 minutes to make the beans and rice to go with it. This is a perfect weeknight meal because you can cook the meat all day and then put it together in less than a half hour at dinner time!
This recipe calls for instant brown rice because it cooks up so quickly, but if you'd prefer using regular rice, you can definitely do that. You'll just need to adjust the amount of rice and follow the cook time on the rice package. Generally speaking, you'll need one cup of white or brown rice for two cups of broth. White rice will cook for 20 minutes or brown rice 40 minutes. I like this 15-minute version with instant brown rice though, and I think you will too!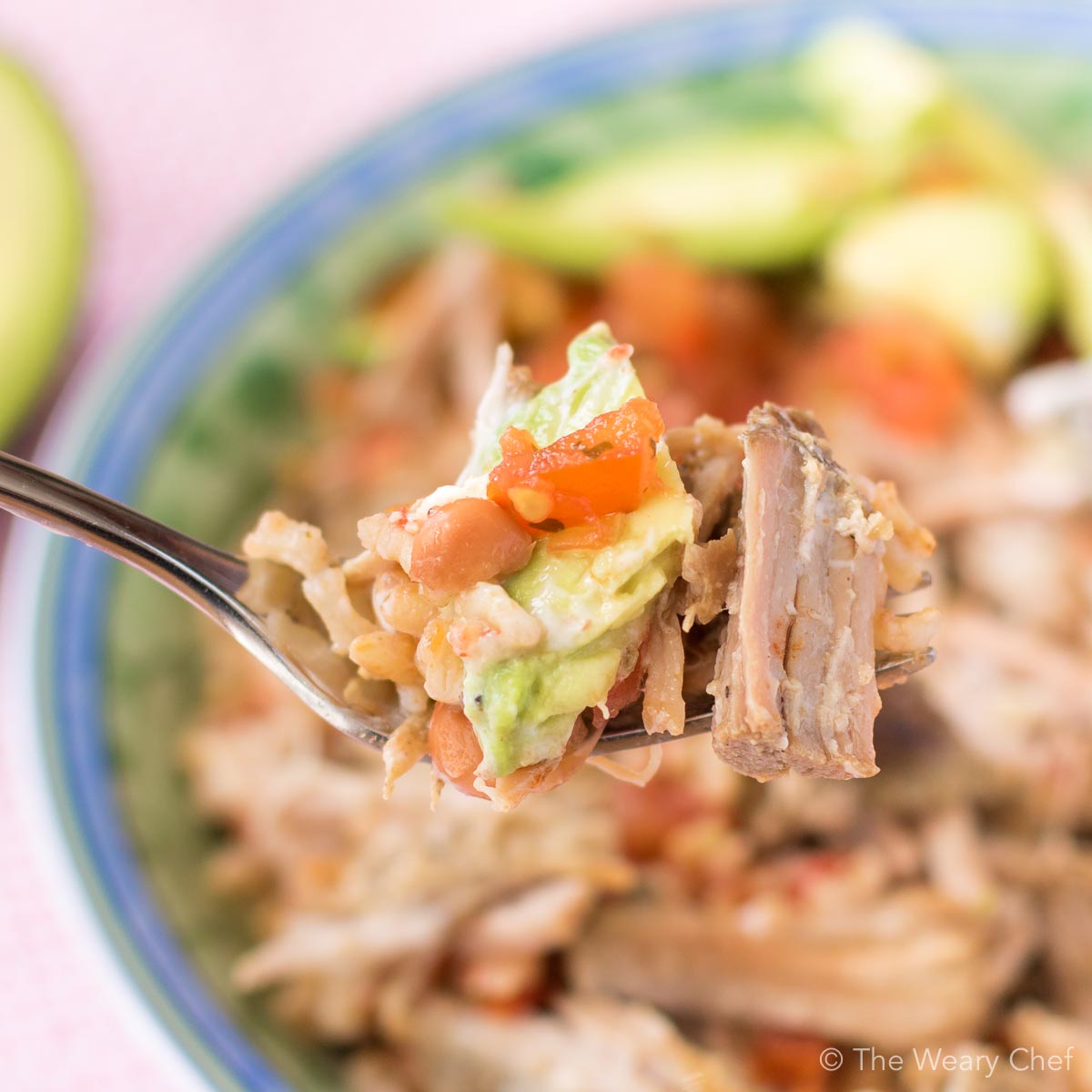 Get the full Skillet Rice and Beans with Carnitas recipe at wearychef.com!
For more about our food category click HERE.
For more great recipes click HERE.
Do you have a recipe to share? We would love to hear from you. Submit your recipes HERE