Tuna & White Bean Salad
You'll love my Tuna & White Bean Salad with Red Wine vinegar dressing! It's packed full of protein and contains tuna, white beans and fresh parsley. It's A really healthy, low calorie lunch or dinner option, this salad is ready to eat in less than 5 Minutes!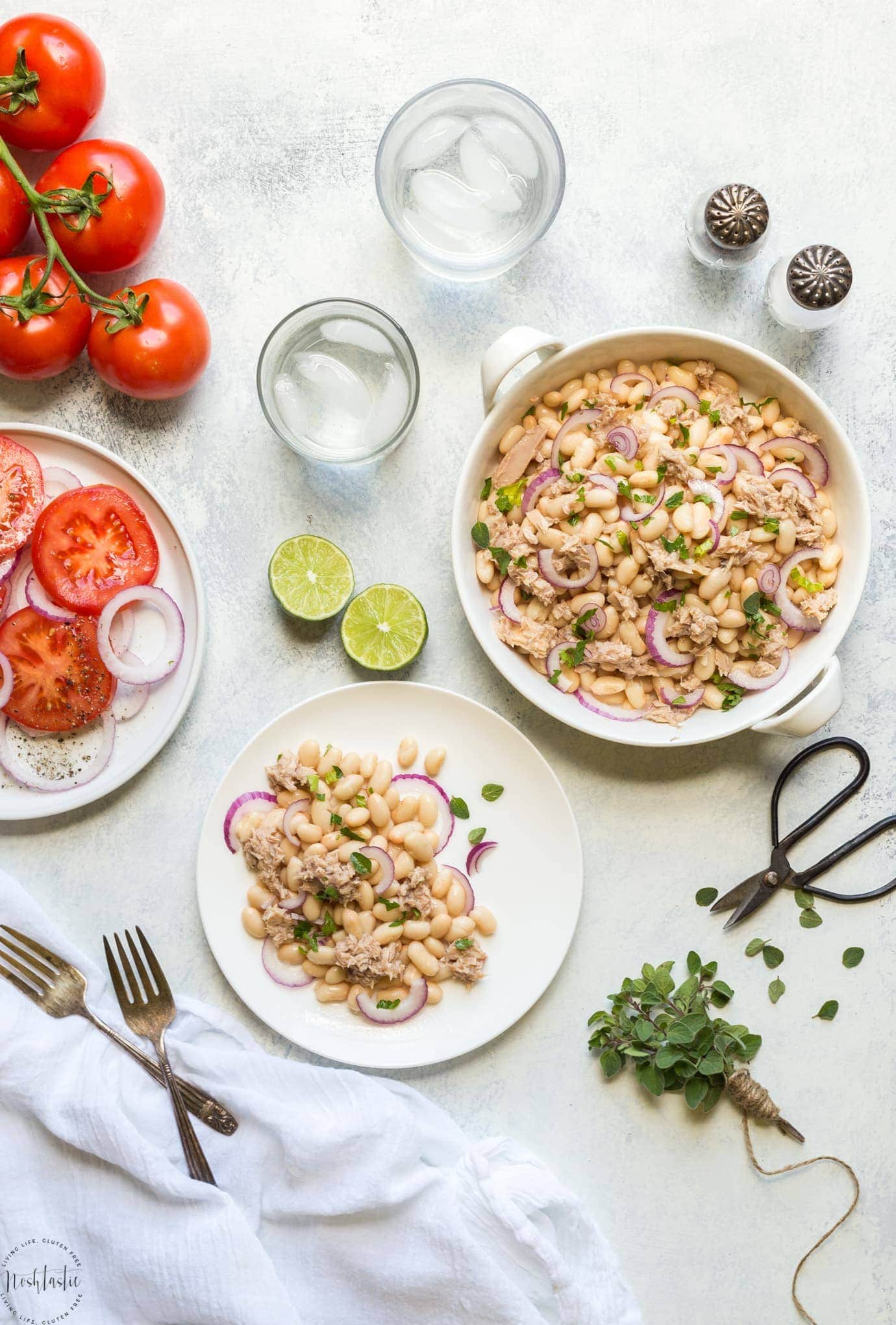 WHERE DOES TUNA AND WHITE BEAN SALAD COME FROM?
The truth is that I'm not 100% sure of the origin of this particular dish, but I do know that the combination of tuna and Cannellini Beans is a pretty classic Italian flavor combination so I'm going to give my Italian friends a nod !
Here in the USA it's a pretty popular salad, and it's easy to see why. Sometimes you don't need a complex recipe to pack a great flavor punch, as long as you have quality ingredients you're good to go!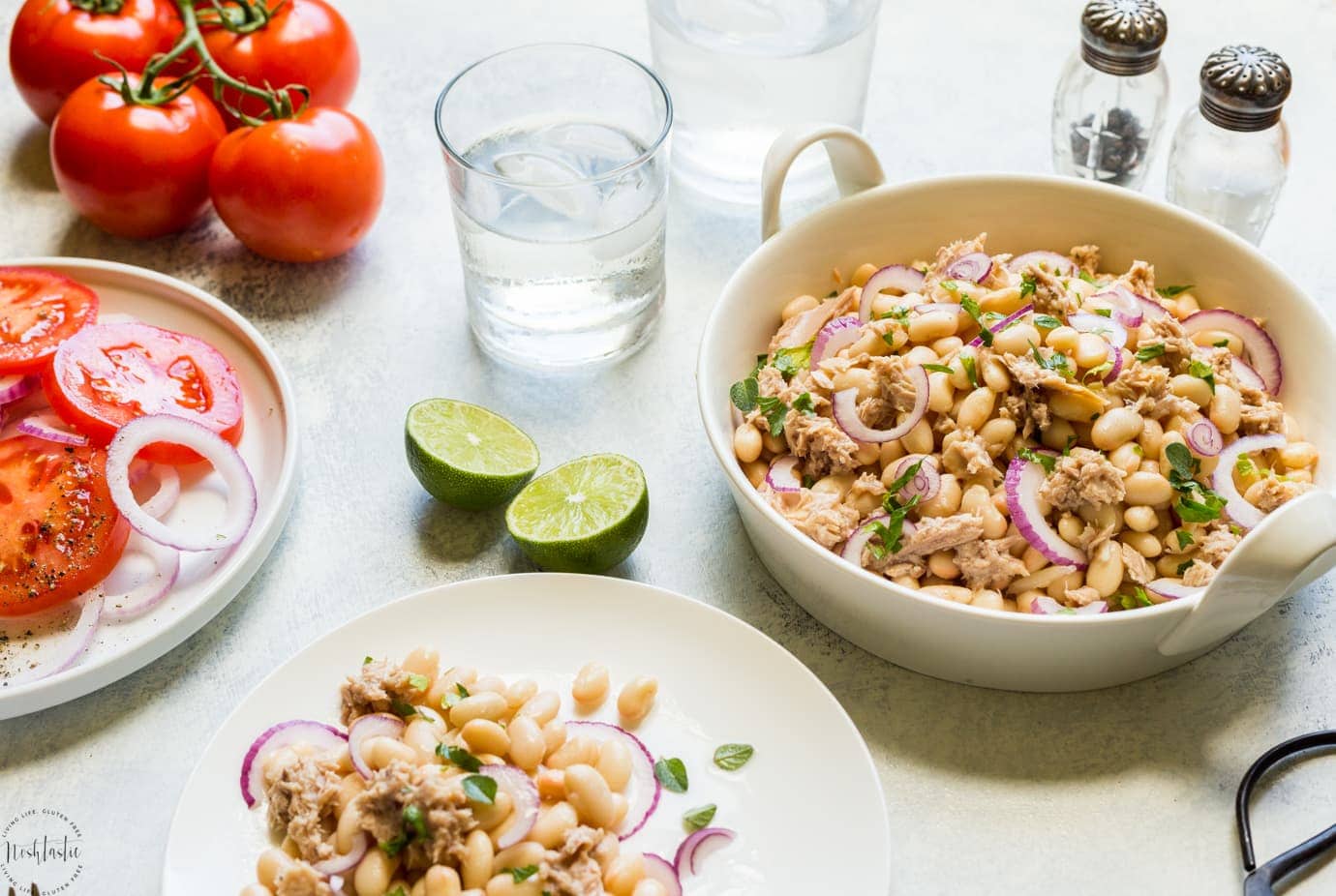 For more about our food category click HERE.
For more great recipes click HERE.
Do you have a recipe to share? We would love to hear from you. Submit your recipes HERE