Lemon Blueberry Cheesecake
Rich, creamy, tangy lemon cheesecake with homemade blueberry compote! This Lemon Blueberry Cheesecake is made with a Lemon Oreo crust, flavored with lemon zest and lemon juice, and topped with lemon curd, candied lemon slices, and blueberry sauce! The ultimate springtime dessert!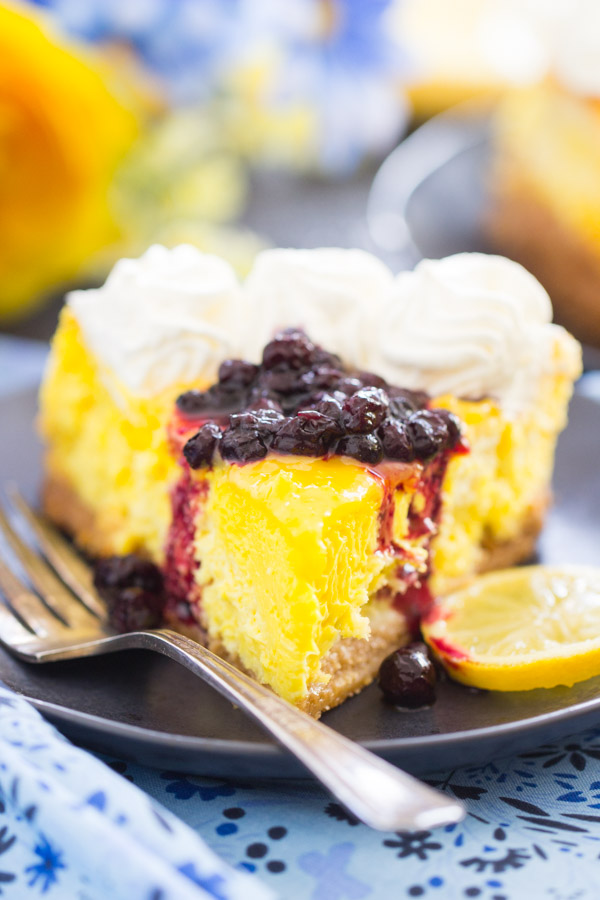 This Lemon Blueberry Cheesecake is my latest favorite cheesecake. I almost dare to say that it's my favorite cheesecake of all time, but I've got a lot of good ones, so it would probably be too bold to say it's my #1. However, it's damn close to that #1 spot.
It's so so creamy, so so tangy, and so so lemony! It has tang and zest from top to bottom. Crust – check. Cheesecake – check. Lemon curd – check. Candied lemon slices – check. Lemon, lemon, and more lemon.
The crust is made with Lemon Oreos, so you get great lemon flavor built right in. They are easy to find and aren't a limited edition flavor. Must use them!
The lemon cheesecake filling is my favorite rich and creamy cheesecake, spiked with fresh lemon juice and lemon zest. That's really the only extra ingredients for the cheesecake layer, but they're all the difference. Did I mention how creamy it is? It's almost ridiculous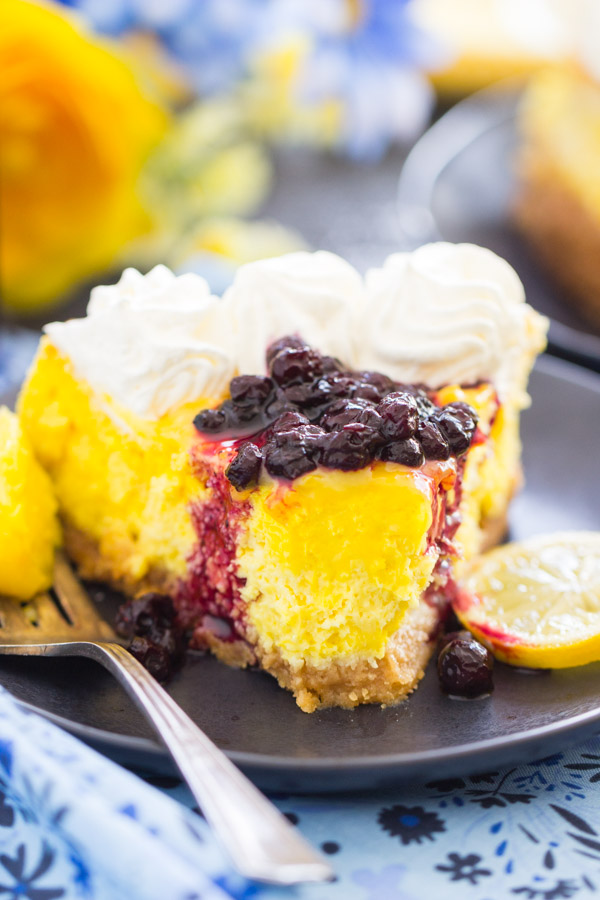 Get the RECIPE!
More from The Gold Lining Girl…
For more about our food category click HERE.
For more great recipes click HERE.
Do you have a recipe to share? We would love to hear from you. Submit your recipes HERE