Oreo Bundt Cake
This Cookies 'n Cream Oreo Bundt Cake recipe features a milk chocolate bundt cake stuffed with Oreo cookies, and topped with chocolate ganache and cookies 'n cream pudding frosting! It's as easy as can be, but delivers major indulgence.
You may be looking for a dessert the kids will like. If that is the case, check out this Oreo dirt dessert with gummie worms. It's an easy trifle bowl dessert that will keep your kiddo's happy.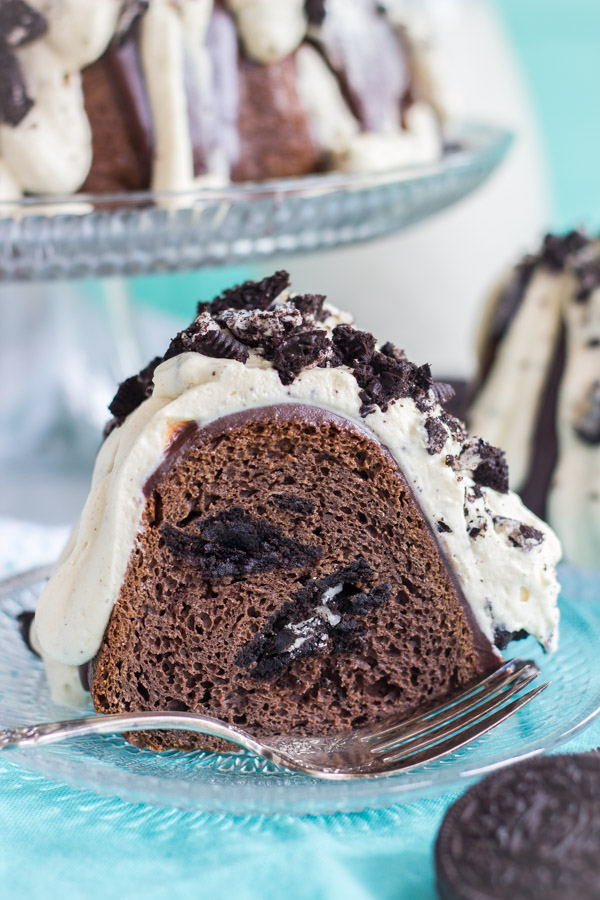 What if I promised you that this Oreo Bundt Cake is the last bundt cake recipe that I'm going to shove in your face for a good, long while? Would you be happy because you're tired of seeing bundt cakes? Or would you be super sad because you can never have enough easy bundt cake recipes? Talk to me.
Either way, this is probably the last bundt you'll see for a bit. I have a billion other recipes planned, and none are a bundt. I've posted like 4 in the last month, so you are set. For Easter, check out this Lemon Bundt Cake or Blueberry Bundt Cake. Those were born out of this Lemon Blueberry Bundt Cake with Lemon Glaze, featuring both of those flavors.
For anytime at all, no holiday or season needed, this ridiculously simple Easy German Chocolate Bundt Cake recipe or The Easiest Dark Chocolate Peanut Butter Bundt Cake. Omg, they are good, and oh-so indulgent but EASY, as their names would imply. My friend Jess doesn't bake at all, but made the chocolate peanut butter one for her dad for his birthday, and it turned out beautifully.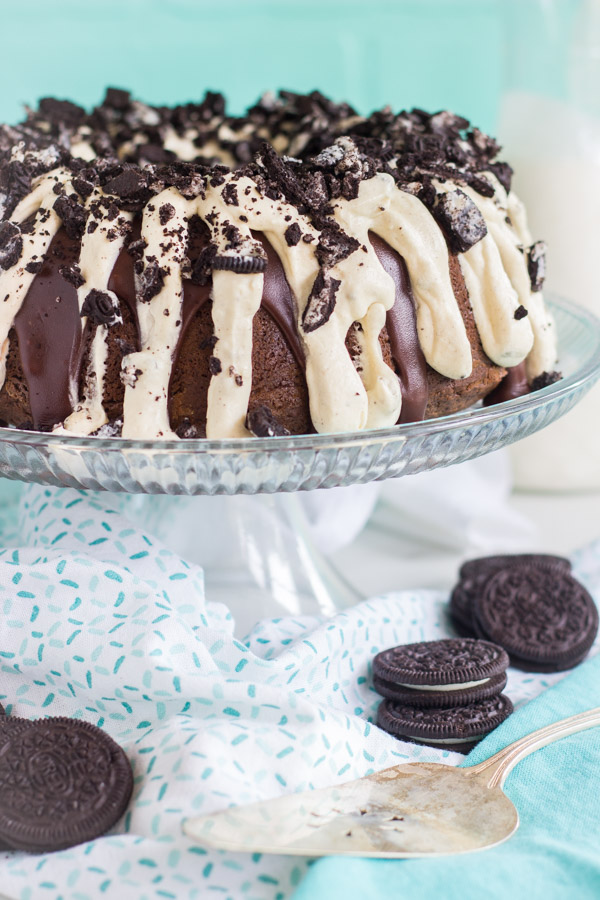 More from The Gold Lining Girl…
For more about our food category click HERE.
For more great recipes click HERE.
Do you have a recipe to share? We would love to hear from you. Submit your recipes HERE