Easy Beer Batter Fish Nuggets with Sriracha Tarter Sauce
These easy beer batter fish nuggets are perfect for a family fish dinner. Skip the fish fry this year and make your own crispy, fried fish with an easy sriracha tarter sauce!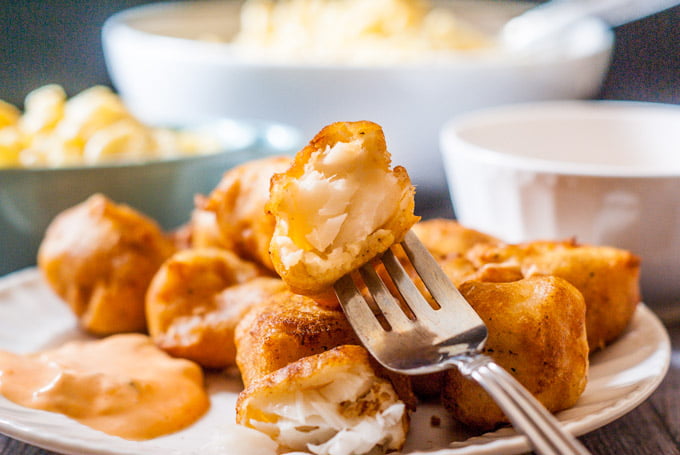 I'm not sure if it's like this every where but in Pittsburgh during lent, we have fish fries all around the city. Usually churches but also fire halls and most restaurants offer fried fish sandwiches and sometimes fried shrimp. They also have all those comforting side dishes like homemade mac & cheese, pierogies, haluski, coleslaw and more. We look forward to trying different places every year. However this year it was so crowded at our local fire hall that I decided to try my own. And so today I have for you some easy beer batter fish nuggets. Much easier than I thought and very, very tasty with the sriracha tarter sauce!
For more about our food category click HERE.
For more great recipes click HERE.
Do you have a recipe to share? We would love to hear from you. Submit your recipes HERE