Peanut Butter Scotcheroos
Do you love traditional Chocolate Scotcheroos? These Peanut Butter Scotcheroos are a fun twist on the original. With extra peanut butter flavor in every layer, and extra topping, these Peanut Butter Scotcheroos are the best version for a peanut butter lover!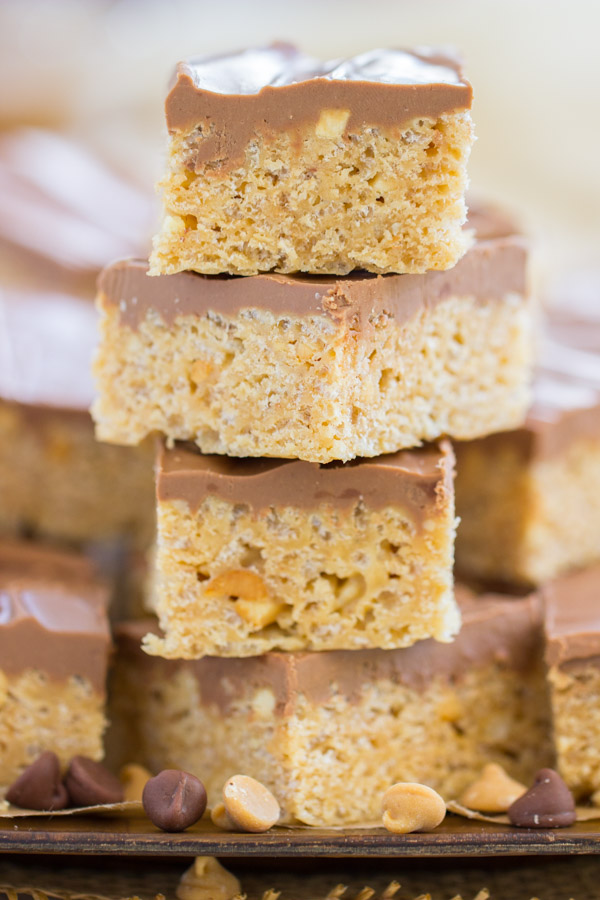 Really, this new version is just chocolate peanut butter Rice Krispie Treats… there's no 'scotch' component anymore, but to me, they are Peanut Butter Scotcheroos because they are based from my mother's Scotcheroos recipe.
I absolutely love these Peanut Butter Scotcheroos that have extra peanut butter added in, and both my S.O. and I found them completely addictive. We couldn't keep away.
There's lots of peanut butter in the Rice Krispie Treats (more than my Mom's recipe), and then instead of a 'frosting' of melted chocolate chips and butterscotch chips, it's chocolate chips with peanut butter chips. I think milk chocolate is a little softer and it doesn't tend to overpower the peanut butter, so that's my preference, but semi-sweet chocolate also works.
Also, I made 1.5x the topping – that's key. Extra topping makes these Peanut Butter Scotcheroos extra indulgent. It was hard to stop myself from throwing in Reese's cups too, but I'll save that over-the-top version for another day.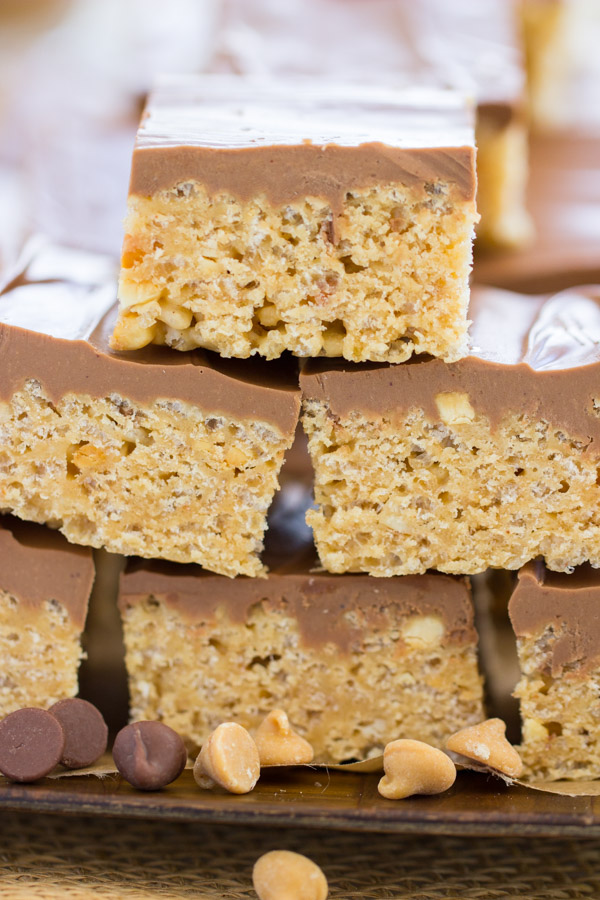 Get the RECIPE!
Visit The Gold Lining Girl…
For more about our food category click HERE.
For more great recipes click HERE.
Do you have a recipe to share? We would love to hear from you. Submit your recipes HERE