Paleo Coconut Shrimp & Pineapple Mango Salsa
This Paleo coconut shrimp & pineapple mango salsa can be ready in less than 30 minutes. The bright, light fruit salsa, tastes delicious with the crunchy coconut shrimp!
It's that time of year when we try a different fish fry every Friday. Usually they offer fish sandwiches and some offer fried shrimp. This year I'm taking a shot at making our own fish fry entrees. That is why today I am making Paleo coconut shrimp with a pineapple mango salsa. I never realized how easy coconut shrimp is to make or I would have made it years ago. My family really liked it, especially my father in law so that was a big boon for me!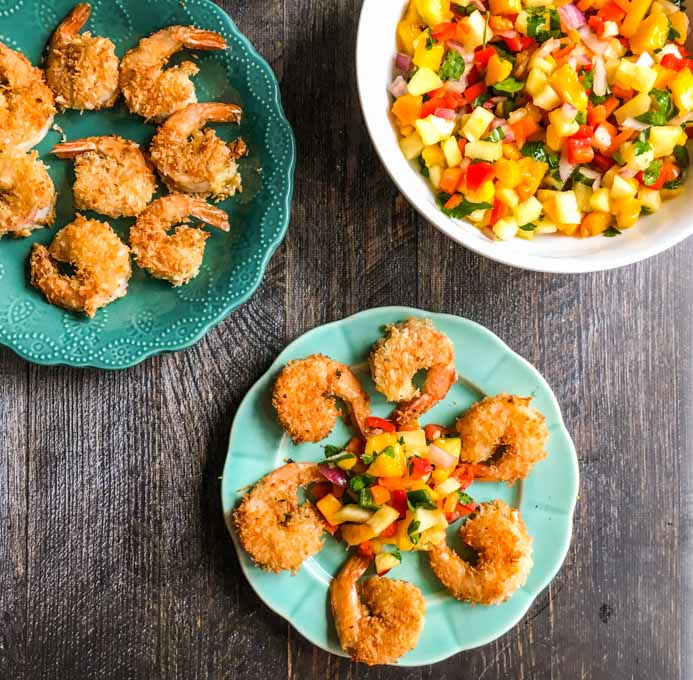 For more about our food category click HERE.
For more great recipes click HERE.
Do you have a recipe to share? We would love to hear from you. Submit your recipes HERE