Pepperoni Pizza Pasta Casserole
Like baked ziti crossed with pepperoni pizza, this Pepperoni Pizza Pasta Casserole is so hearty, satisfying, and filling. It's a crowd-pleaser, and conveniently feeds a crowd! We love this Pepperoni Pizza Pasta Casserole for weekend treat meals.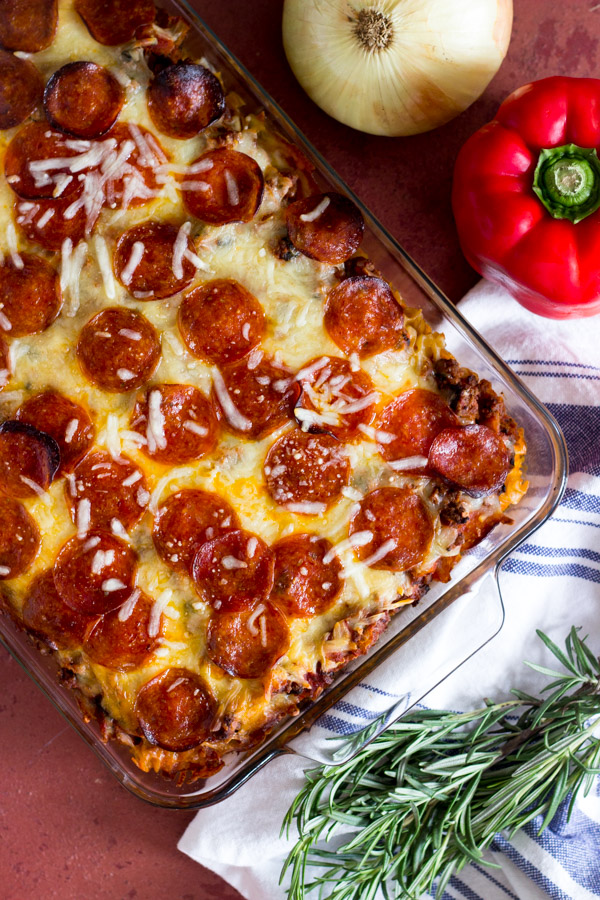 So, what's happening for dinner? I will always be a casserole person. If we're not grilling out or making some form of decently healthy chicken, we are eating a casserole. My love of casseroles is twofold: they are generally really easy (throw all ingredients together, stir, bake), and they are complete meals. Everything you want is in one dish. Sure, you can make a side or get a salad together, but do you need to? Nope. Casseroles for life.
This Pepperoni Pizza Pasta Casserole is a few steps more than mixing up a bunch of stuff. The pasta does need boiled first, and the sirloin needs browned with the chopped onion. But then, you slap it altogether, and bake it.
This Pepperoni Pizza Pasta Casserole is almost like baked ziti crossed with pizza. The bottom layer is an ultra-cheesy pasta bake, a la baked ziti, but less red sauce…. other than what seeps down from the next layer. Because the next layer is a meat sauce. Ground sirloin, onion, and red sauce.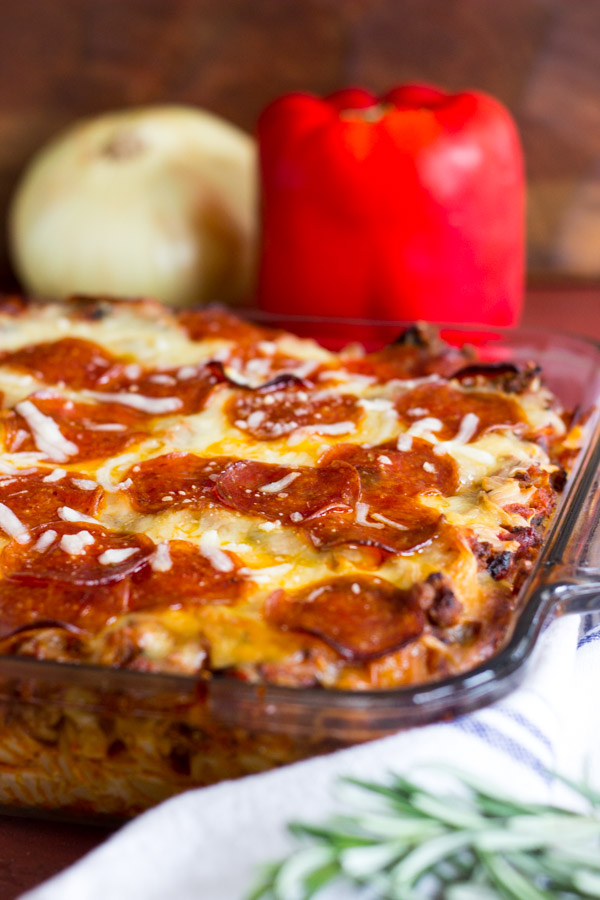 Get the RECIPE!
More from The Gold Lining Girl…
For more about our food category click HERE.
For more great recipes click HERE.
Do you have a recipe to share? We would love to hear from you. Submit your recipes HERE