Sesame Chicken Potstickers
Super simple homemade Chicken Potstickers recipe with sesame sauce! These rival your favorite restaurant, but they're a cinch to make at home!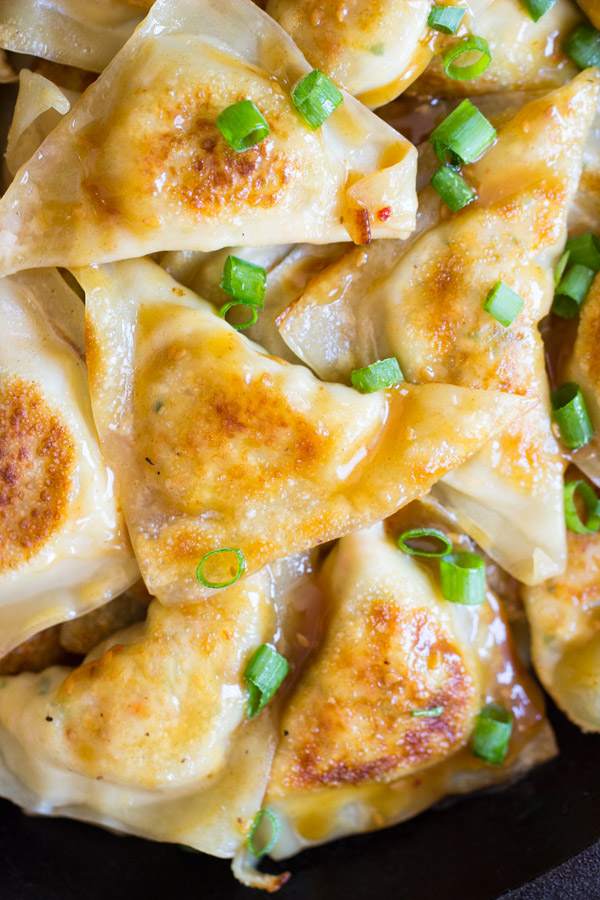 I've wanted to try my hand at a homemade Chicken Potstickers recipe for a long time. I know they're not that hard or terribly time-consuming, and I want to have a from-scratch recipe that I can tailor and tweak. And when I say 'from-scratch', I mean everything but the wonton wrappers. Yeah, I'm not making those.
I made these potstickers from half of a rotisserie chicken, added some veggies, garlic, green onion, and then a few other odds and ends: sesame oil, soy sauce, ginger, and the real MVP of this recipe is the new P.F. Chang's® Home Menu Sesame Sauce. A few tablespoons of that went a long way towards adding flavor to these potstickers. That sauce went inside the potstickers, and outside too. A drizzle on top after I sautéed the potstickers was the final touch.
These are EASY. The potstickers take a little time to wrap, but they're quite simple. This was such a delicious meal, and I'm so happy to have a chicken potsticker recipe that I can make so I don't have to rely on the frozen ones. These were way better than the frozen ones anyway.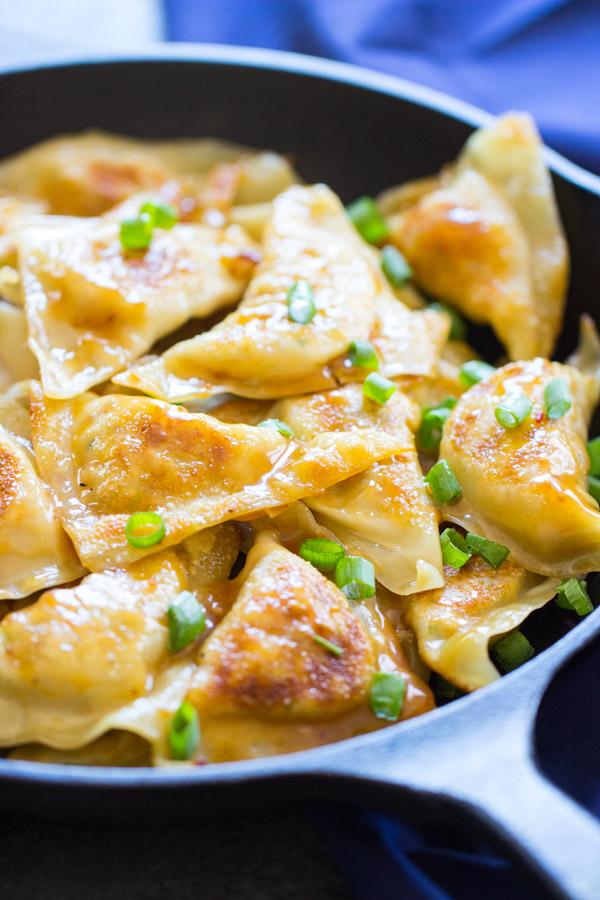 Get the RECIPE!
For more about our food category click HERE.
For more great recipes click HERE.
Do you have a recipe to share? We would love to hear from you. Submit your recipes HERE