Reese's Peanut Butter Cup Monkey Bread
For chocolate and peanut butter lovers', this Reese's Peanut Butter Cup Monkey Bread is next level! With a mini Reese's cup inside each bite of monkey bread, and drenched in peanut butter glaze, the decadence is unmatched.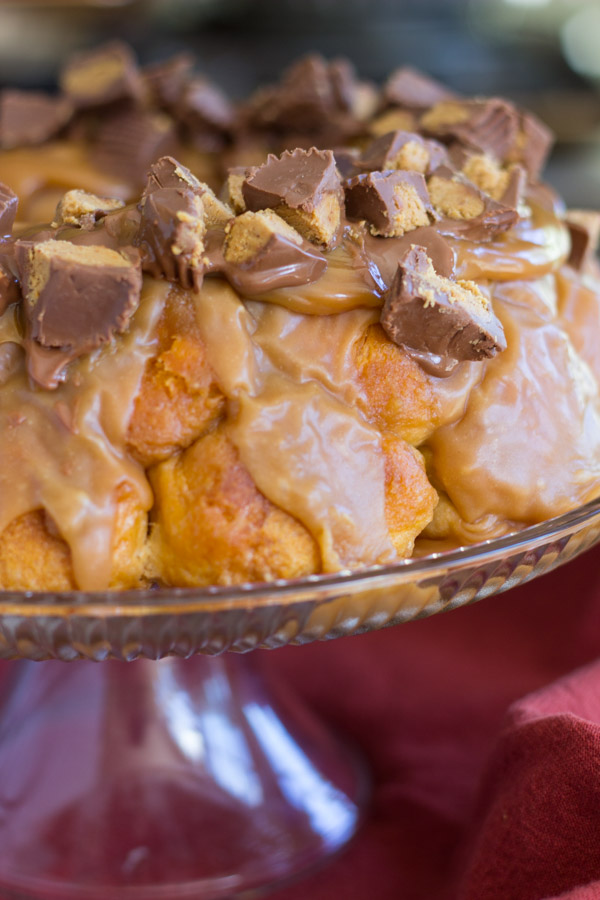 You can't beat this recipe for ease and decadence. It's quick & easy monkey bread that starts with refrigerated biscuits. I will never turn down a short-cut. I like to make yeasted breads from-scratch when I have the time and can take a more leisurely approach to baking, but a lot of times, that's not the case, so I'll take the short-cut.
Besides, I personally really love refrigerated biscuits, and think they're flaky, buttery, fluffy, and wonderful.
Each piece of monkey bread is filled with a mini Reese's Peanut Butter Cup. It's outrageous. Remember when I did that with Snickers bars for the Snickers Monkey Bread? Same idea. The whole thing is topped with a peanut butter glaze. There's a lot of chocolate and peanut butter to go around in this dessert.
It's quick prep – about 15-20 minutes to get it oven-ready, and then it bakes for about 30. You can have this dessert served up in under an hour from beginning to end, and unless you know people that don't like chocolate and peanut butter (you should unfriend those people), then this will absolutely be a crowd-pleaser!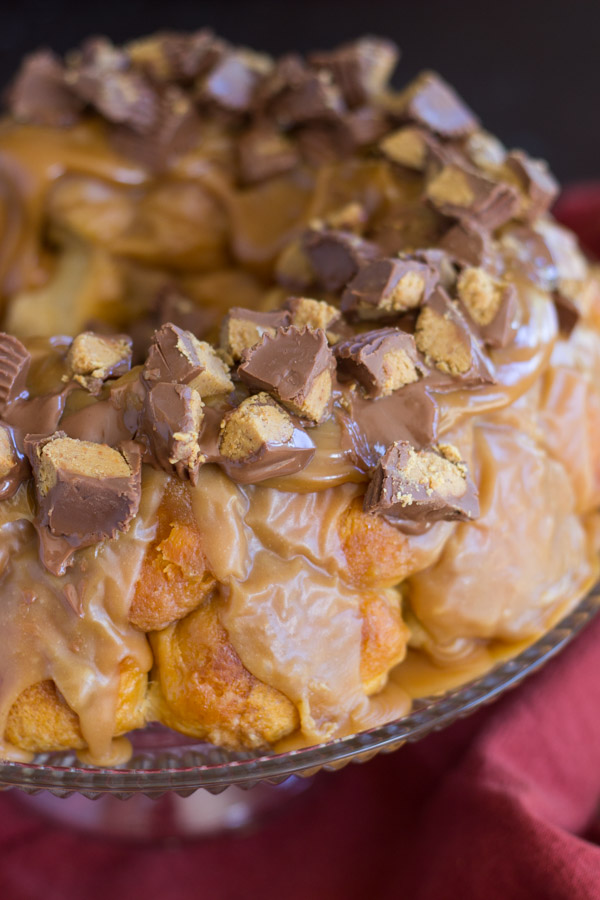 Get the RECIPE!
For more about our food category click HERE.
For more great recipes click HERE.
Do you have a recipe to share? We would love to hear from you. Submit your recipes HERE