Artichokes & Olives Balsamic Pasta
This artichoke & olives balsamic pasta is a quick an easy vegetarian meal with big taste! Only a few ingredients needed and you have a healthy, tasty pasta dinner in 20 minutes.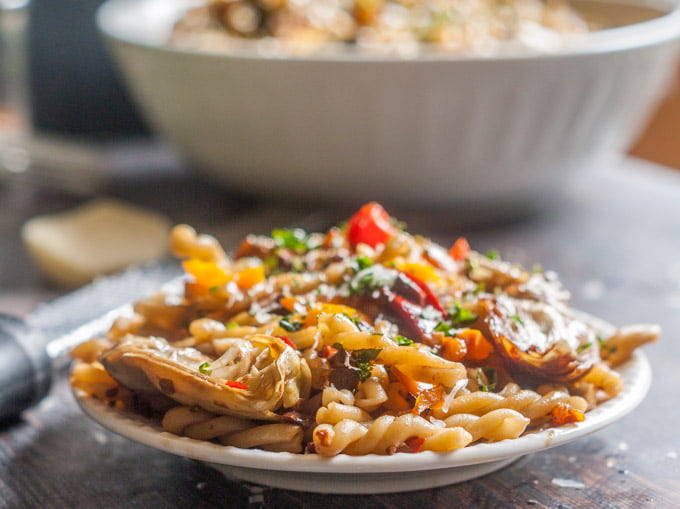 Along time ago I remember my aunt making a delicious balsamic pasta that was full of garlic and olives and …well I can't remember anything else. I remember it was delicious but I was too lazy to call her for the recipe so I just made up my own! Boy was this good. I used a lot of pantry ingredients like artichokes and greek olives as well as balsamic vinegar and apricot jam. Yes apricot jam. I'm enamored with apricot jam lately. I used it on my poblano grilled cheese and in an upcoming post as well. Anyway, I am very please how my artichoke & olives balsamic pasta came out and I will be making this again soon!
For more about our food category click HERE.
For more great recipes click HERE.
Do you have a recipe to share? We would love to hear from you. Submit your recipes HERE