Slow-Cooker Coconut Curry Chicken
Better than take-out, and nearly as easy! With only a handful of ingredients, this Slow-Cooker Coconut Curry Chicken is one of our favorite weeknight dinners.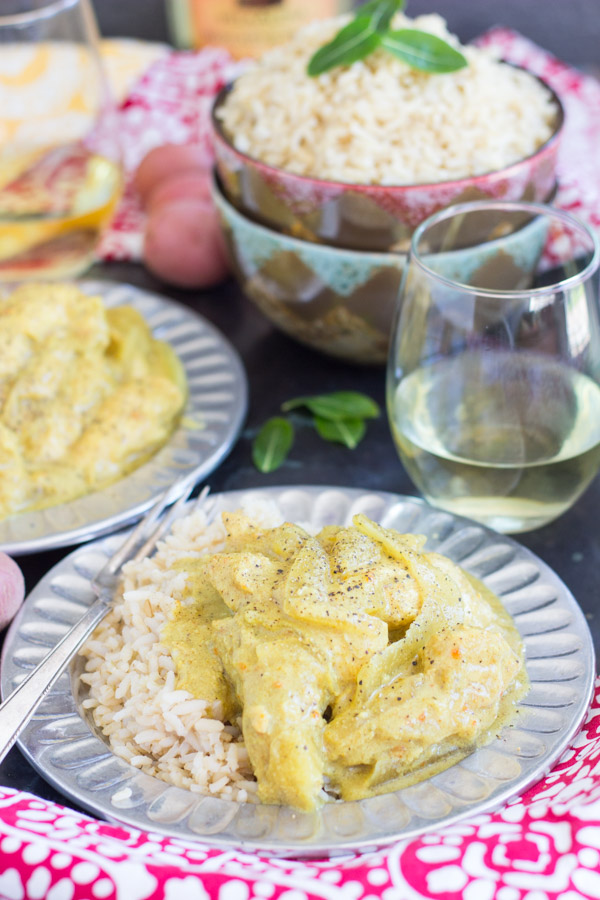 There's a Thai place a few miles from us that we were introduced to by friends. For a few months, we ordered take-out from them on a weekly basis, sometimes more. Their food was killer. I was absolutely obsessed with their Coconut Curry Chicken.
I was specifically in love with the sauce. So much so, that we would actually call and order containers of the sauce only, and we'd douse it on everything in sight. I wanted them to bottle it up and sell it. Until….
I was eating the cold leftover take-out one morning (don't ask), and something about it cold, it tasted completely different. It was fishy! I never noticed til I tried it cold. I always naively assumed that because I was ordering a chicken dish, it probably didn't have anything seafood or fish-related in it, but I called the restaurant to discover that the sauce contains fish sauce, of course. In my crazy, irrational, seafood-averse head, that means I can never eat it again. Blech – even just fish sauce in my food is a no-go.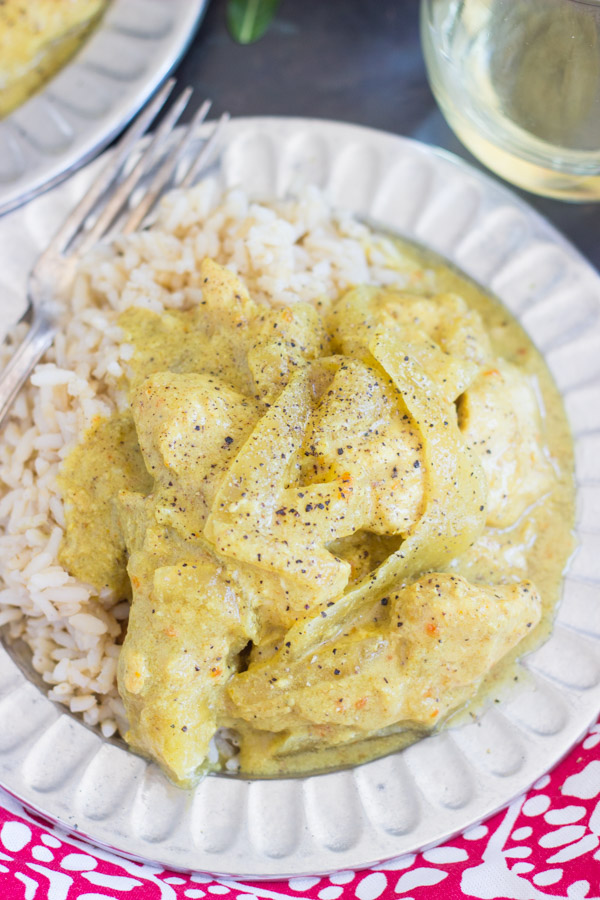 Get the RECIPE!
More from The Gold Lining Girl…
For more about our food category click HERE.
For more great recipes click HERE.
Do you have a recipe to share? We would love to hear from you. Submit your recipes HERE