Feta Melon Salad with Lemon & Mint
This feta melon salad with lemon & mint is perfect for spring and summer. It's sweet and savory and a delicious salad or side dish for your next party.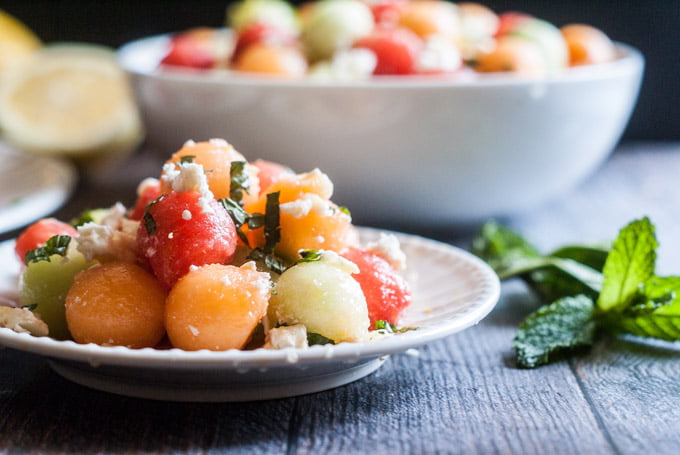 Have you seen recipes for feta and watermelon salad? I've always wanted to try those but I'm not much of a watermelon fan. So I bought a cantaloup, honeydew and watermelon and set off to make my a feta melon salad with lemon and mint. There is also a bit of honey drizzled on top to add a bit more sweetness to the savory dressing and feta cheese. This sweet/savory salad or side dish would be perfect for a spring or summer party. Or if you are more like my hubby and me, we ate this for lunch on a beautiful Saturday afternoon.
For more about our food category click HERE.
For more great recipes click HERE.
Do you have a recipe to share? We would love to hear from you. Submit your recipes HERE