Whole Wheat Cinnamon Crunch Banana Bread
This whole wheat cinnamon crunch banana bread is SO good! It's made with whole wheat flour, healthy Greek yogurt, mashed banana, eggs and oil.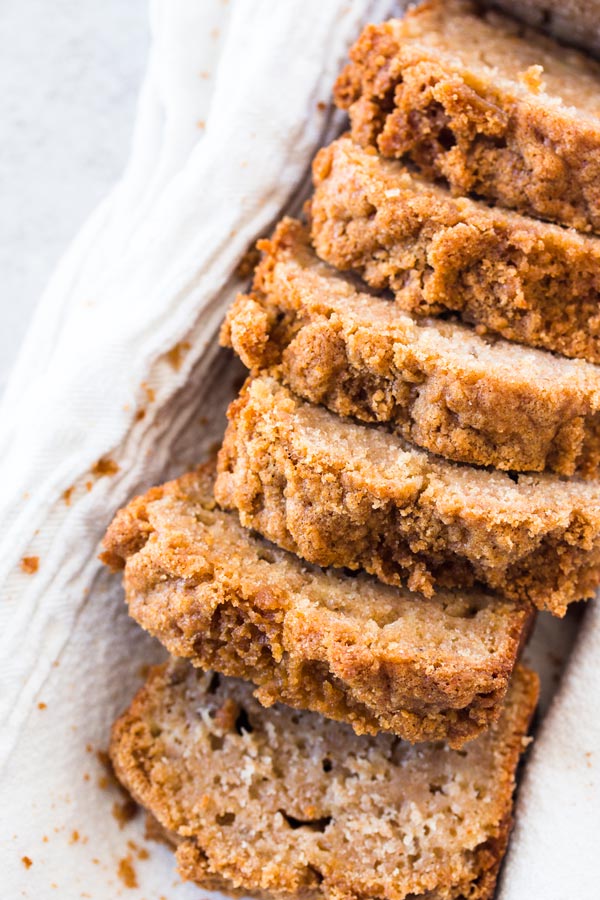 The cinnamon streusel crunch topping is SO good. Great for a special breakfast treat that's still a little healthier.
I make this with my toddler all the time, and we usually make a double batch of streusel because we'll eat them before baking anyways 🙈
This is a great recipe to make with small kids, because all wet ingredients just need to get mixed in a bowl, sprinkle with the dry ingredients and fold.
Em is already pretty good at measuring out the dry ingredients, and she loves whisking the wet ingredients.
I make the streusel and she sneaks little bites when she thinks I don't see her. It's the cutest thing.
I don't mind making this quick bread often, because I made quite a few healthy ingredient swaps.
There's Greek yogurt in place of some of the fat. No butter, but oil. You can use any oil you have on hand, we have successfully made it with melted coconut oil, canola oil and sunflower oil. Sunflower oil is a bit stronger in taste, but it still works fine.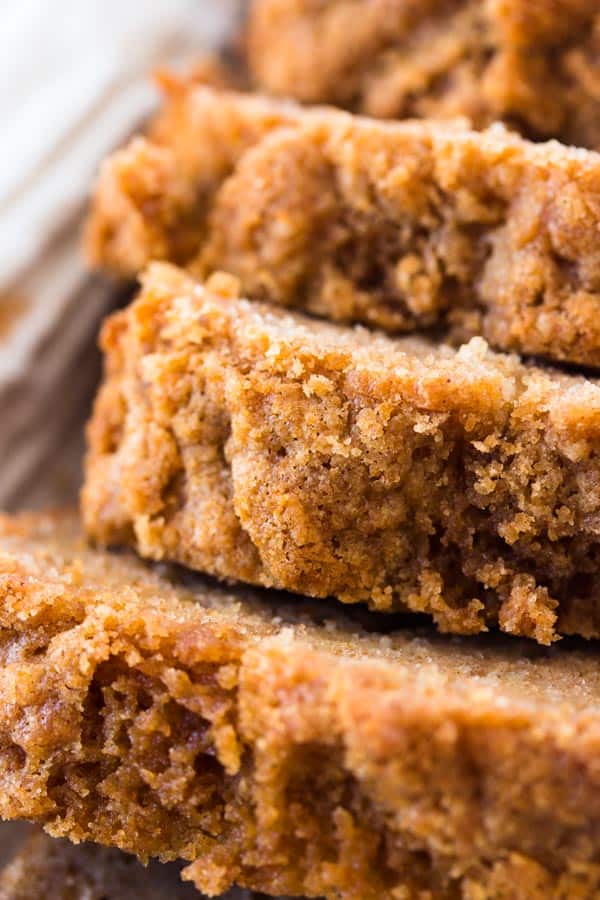 Get the recipe here: Whole Wheat Cinnamon Crunch Banana Bread
For more about our food category click HERE.
For more great recipes click HERE.
Do you have a recipe to share? We would love to hear from you. Submit your recipes HERE