Vegetable Lasagna without Noodles
A delicious vegetable lasagna without noodles! Yes, it's all veggies, cheeses and marinara sauce for a tasty gluten free, vegetarian dinner. (You won't miss the noodles!)
I've been wanting to try this for a long time. I love zucchini and eggplant by my husband does not. So one night when he wasn't going to be home for dinner I made this vegetable lasagna without noodles for myself and I loved it. I knew I would. What's not to love? It's full of a variety of cheeses and creamy ricotta and some of my favorite veggies. I also liked it because it was gluten free and vegetarian which is a nice change sometimes. Unfortunately neither my hubby nor my son will eat this but maybe that's a good thing as that means more for me. I frozen a few pieces for a quick and tasty lunch!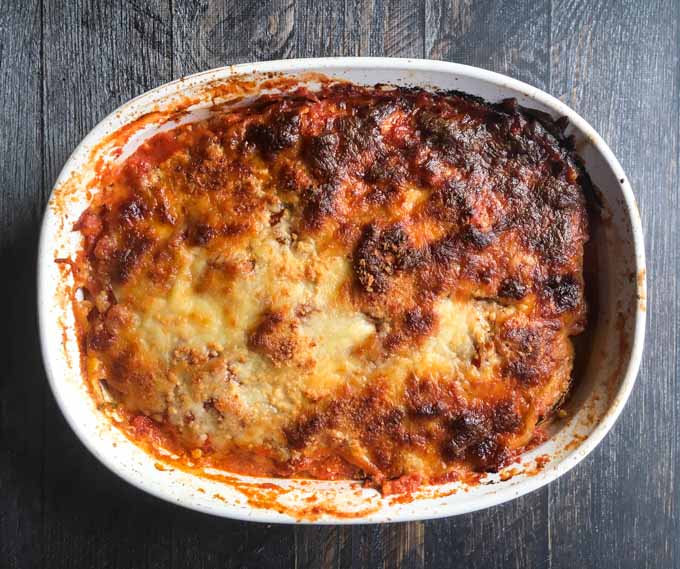 For more about our food category click HERE.
For more great recipes click HERE.
Do you have a recipe to share? We would love to hear from you. Submit your recipes HERE