How to Make a Leaf Embossed Concrete Fountain
Learn how to make a beautiful leaf embossed concrete fountain that also doubles as a bird bath. A pretty and functional piece for the garden.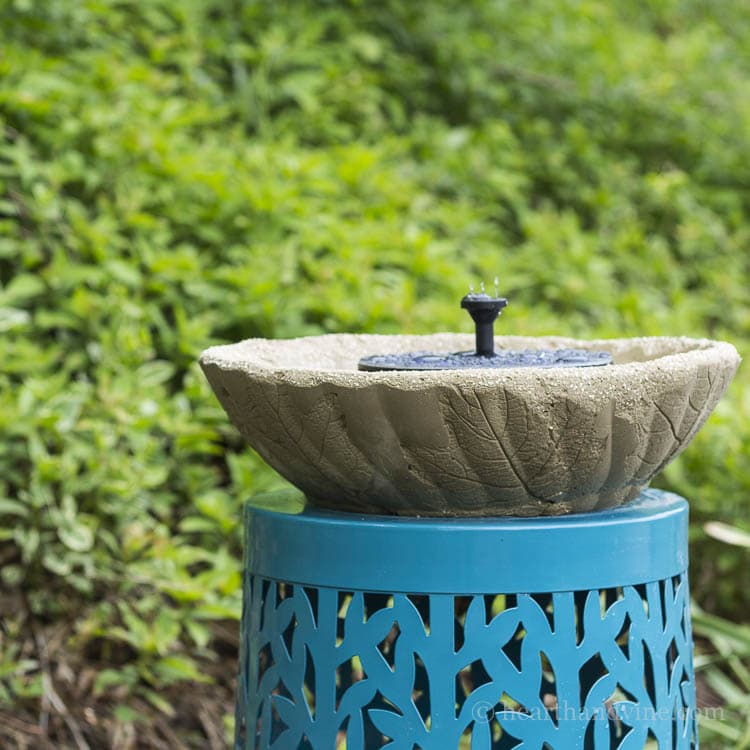 Originally I was thinking about using mortar for the project, but then I remembered the product my cousin Michael shared with me called Makers Mix Concrete. I used it to make small concrete planters last summer, and it was great. Much more lightweight than regular concrete. I reached out and asked him what he thought about making a leaf embossed concrete fountain out of Makers Mix
. Not only did he love the idea but he also shared their metal leaf adhesive for the leaves with me. This adhesive acts as a sticker, and helps them stay in place during the molding process.
For more DIY projects click HERE.
Do you have a DIY project to share? Submit your DIY posts HERE.