Lemon Blueberry Crumb Bars
Soft, fluffy, cake-like lemon bars, topped with blueberry pie filling, a smattering of buttery, melt-in-your-mouth lemon crumble, and a generous drizzle of fresh lemon glaze. Equally perfect for dessert or brunch, these Lemon Blueberry Crumb Bars are an unforgettable treat!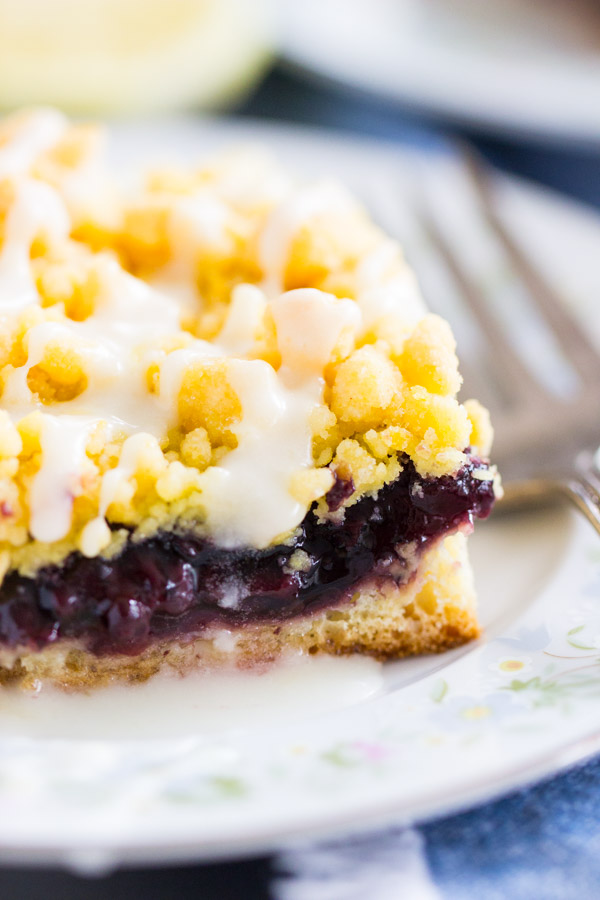 These Lemon Blueberry Crumb Bars use every short-cut imaginable. Okay, two. Two short-cuts, that's not so bad. Cake mix, and blueberry pie filling. I have something else coming later in the month that will totally redeem me for not using fresh blueberries in these bars. My grocery store had cans of blueberry pie filling on clearance a few weeks ago though, and I grabbed like 4. So that's one 'short-cut'.
The second one is cake mix. I used cake mix for these Lemon Blueberry Crumb Bars, and you shouldn't be mad about it. Lemon cake mix was my starting point. To be fair, I added fresh lemon zest to give it a kick of authenticity. K?
These Lemon Blueberry Crumb Bars are a beautiful thing. They're utilitarian. They could be dessert, or they could be breakfast. They fit either purpose perfectly and equally. Either way, they were made to be enjoyed with a fresh cup of coffee or an espresso.
Though I could see limoncello being a pretty damn good accompaniment too. Just a thought.
Sweet enough to be dessert, for sure, but so perfect with coffee, and so much like a short-cut danish, that these Lemon Blueberry Crumb Bars could definitely be on the breakfast table.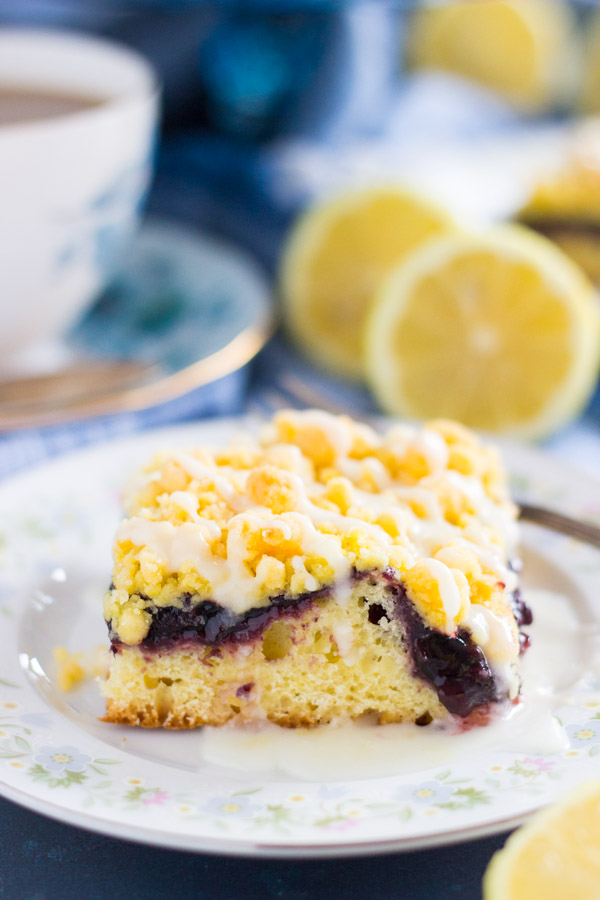 Get the RECIPE!
Visit The Gold Lining Girl…
For more about our food category click HERE.
For more great recipes click HERE.
Do you have a recipe to share? We would love to hear from you. Submit your recipes HERE