Chicken Cobb Salad
Favorite Chicken Cobb Salad ~ Crunchy veggies topped with blue cheese crumbles and your favorite dressing. You'll actually look forward to having salad for dinner!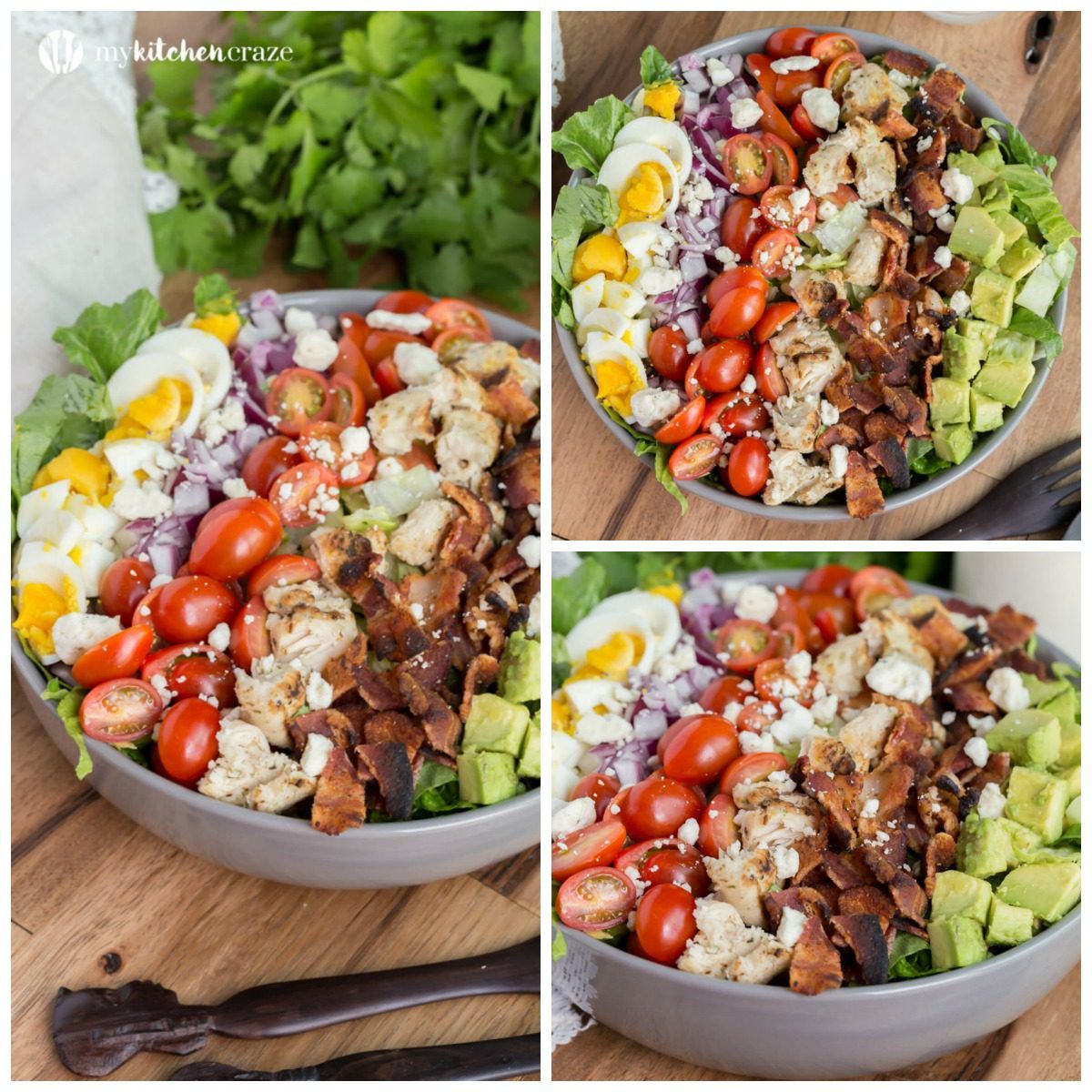 If I'm being honest with you, I usually only eat salads when we eat out. I don't normally make salads at home that often, but since my husband and daughter love them, I do have a few recipes that I always make. This Cobb Salad recipe is one of them. I love that it's loaded with all sorts of veggies, hard boiled eggs, and you can't forget the bacon.
Whenever I make this salad I of course always top it with my Homemade Ranch dressing. Cobb Salad + Ranch go hand in hand, don't you think?
Whether you're looking for a side recipe or a main dish, this Cobb Salad needs to be made! I like to add diced chicken to make it a main meal, but you could leave it out for a hearty side dish. Trust me when I say everyone in your family will love it. Make sure to make the ranch dressing to go with it! Enjoy!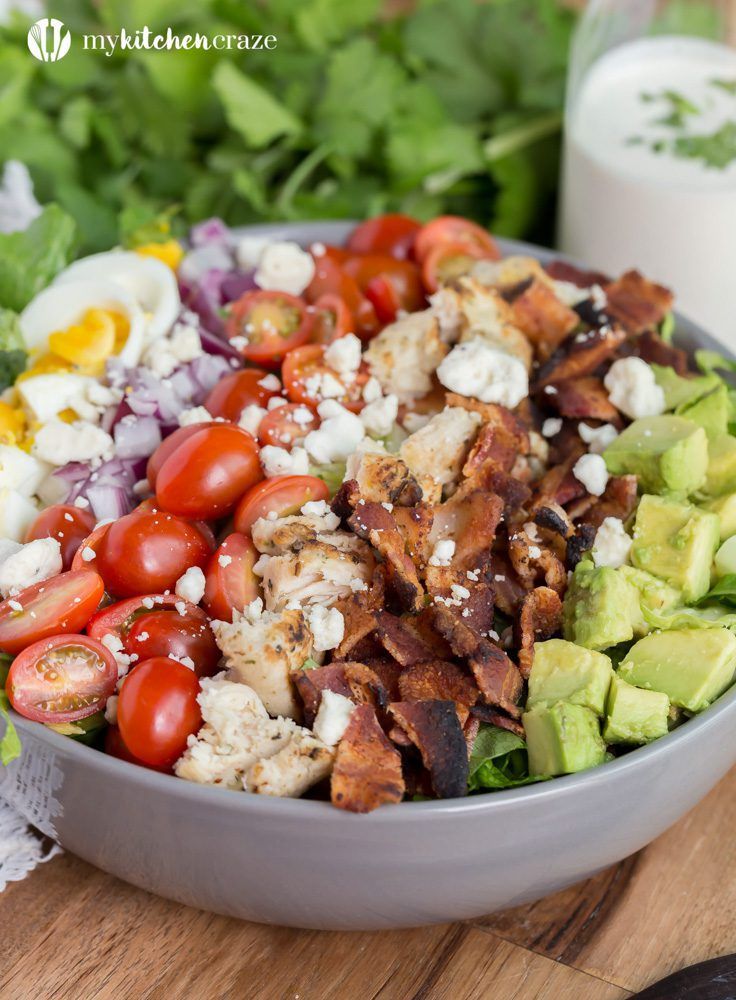 Get the full Chicken Cobb Salad recipe at The Weary Chef!
For more about our food category click HERE.
For more great recipes click HERE.
Do you have a recipe to share? We would love to hear from you. Submit your recipes HERE