Mexican Macaroni Salad
This Mexican Macaroni Salad is secretly healthy! Vegan, gluten free option and SO colorful!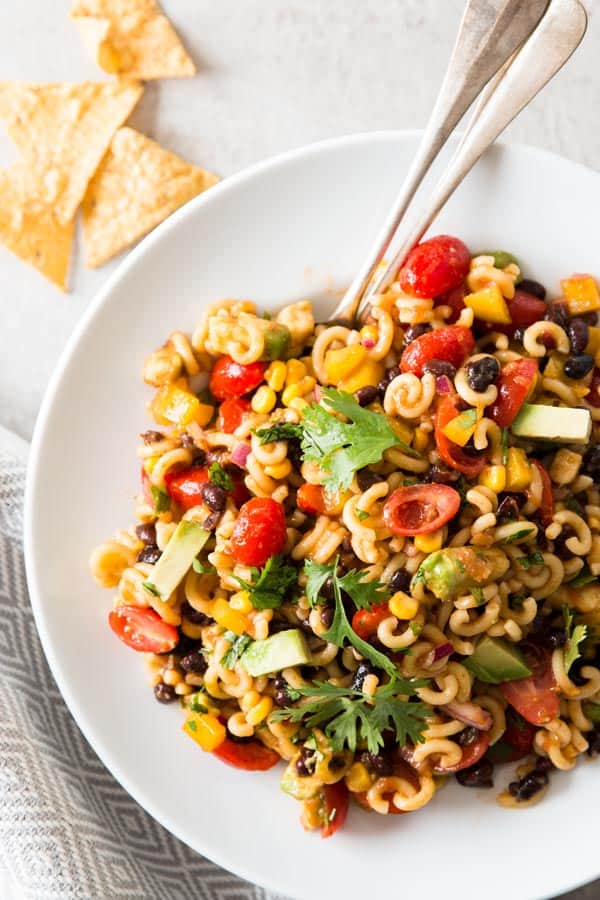 Lately we've been trying to eat less pasta and instead go for adventurous whole grains, like millet and quinoa and amaranth and the like.
But everyone knows a good pasta salad and summer belong together like mama and vino salt and pepper, right?
So I try to at least make our pasta salads as nutritious, colourful and good-for-you as possible!
My family loves tex mex flavours when it's hot outside, and there's so much goodness the right ingredients can bring:
Plenty of good fats in avocado! It also adds a little creaminess without using dairy AND the baby goes crazy for it. Win win win!
Fiber and plant protein from the black beans – they really make this pasta salad a filling side.
Tomatoes, sweet corn and peppers for vitamins and crunch. I'm all about that.
Salsa, olive oil and red wine vinegar as a super easy dressing! You know how you get that sick feeling after eating mayo-heavy macaroni salad? Yeah friend, not with this one. It's the easiest "dressing" ever, but so good.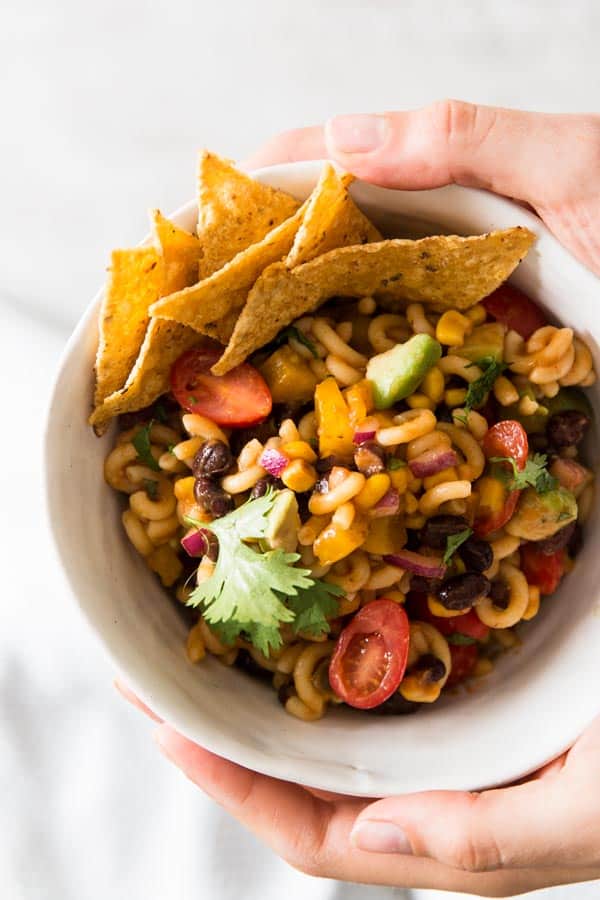 Get the full recipe here >> Mexican Macaroni Salad
For more about our food category click HERE.
For more great recipes click HERE.
Do you have a recipe to share? We would love to hear from you. Submit your recipes HERE