Paleo Meyer Lemon Ginger Biscotti
These Paleo Meyer lemon ginger biscotti are so easy to make and are gluten free. Fresh, Meyer lemon and spicy ginger are perfectly balanced with a hint of honey sweetness. 
Every time I go to the Strip district in Pittsburgh I buy my father-in-law a big bag of biscotti ends from Enrico Biscotti. He just loves them (as do I), so I got to thinking I would try to make one that was more Paleo. That is I'd make it gluten free and use natural sugars like honey. I also wanted to use a few of my Meyer lemons that I also bought on that shopping trip. Oh the good things you can buy in the Strip district! So that is how I came up with this Paleo Meyer lemon ginger biscotti. What a great taste combination!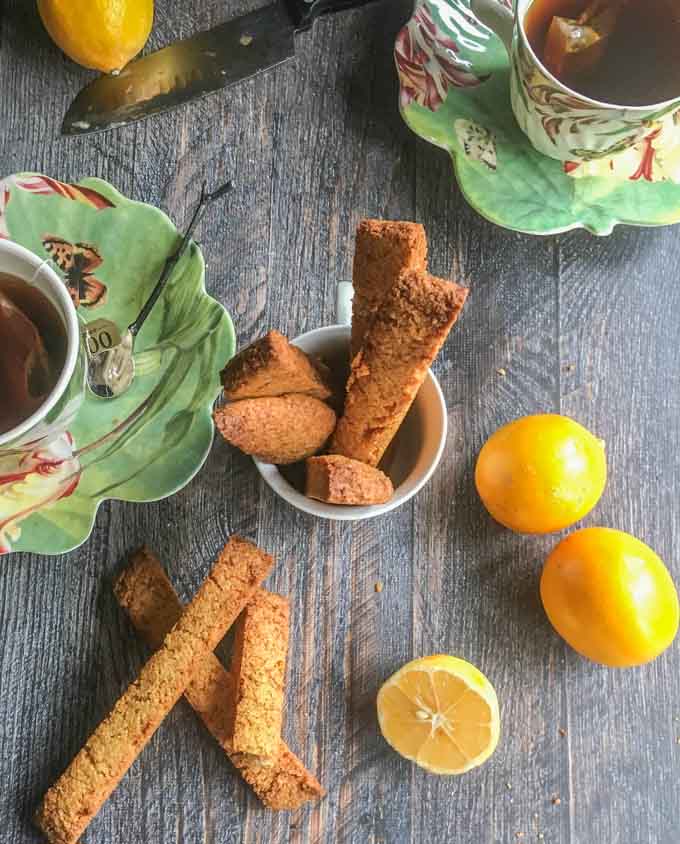 For more about our food category click HERE.
For more great recipes click HERE.
Do you have a recipe to share? We would love to hear from you. Submit your recipes HERE