Chopped Greek Salad Stuffed Avocados with Tzatziki Sauce
These healthy chopped greek salad stuffed avocados are a great summer treat for lunch. No cooking involved!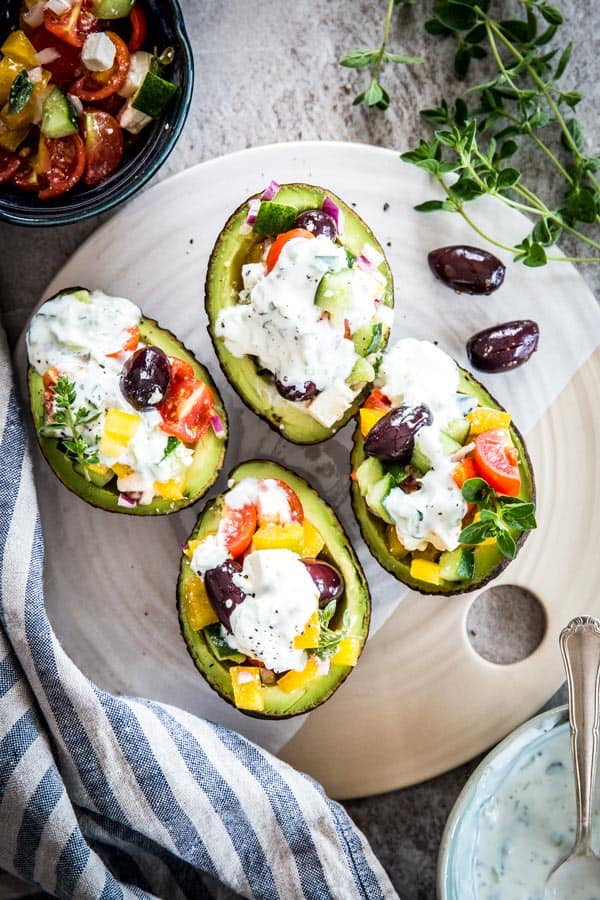 It's a vegetarian recipe with feta cheese, olives, chopped veggies and a delicious Greek yogurt based tzatziki sauce on top.
An easy low carb lunch or clean eating dinner you should try today!
Greek salad is one of my personal summer highlights. Most likely because I could eat blocks and blocks of Feta cheese by myself, but shhhh.
I'm a serious snob when it comes to Greek salad, probably because I've been to Greece many a times, eating delicious local food in tiny little restaurants, getting a real taste of what Greek food is all about.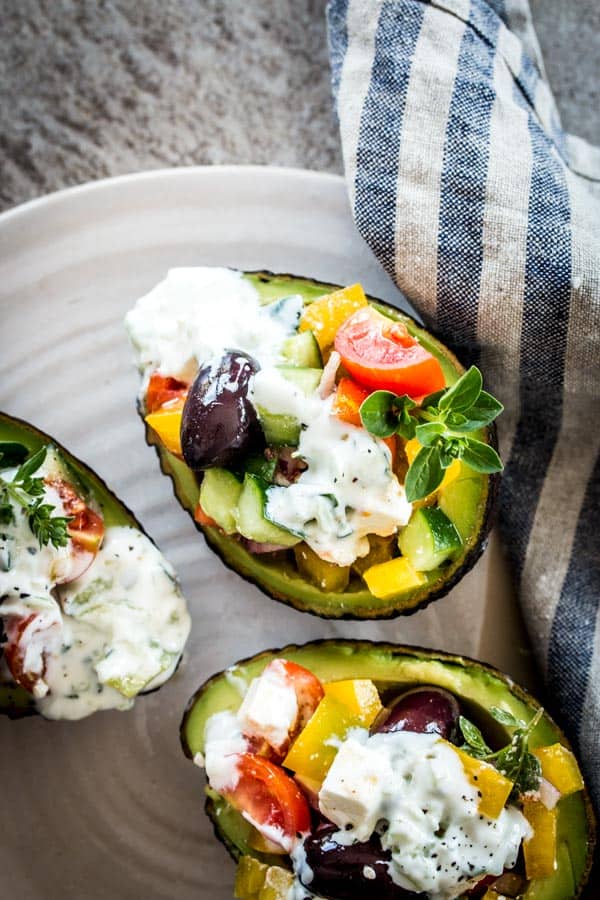 Get the recipe here >> Chopped Greek Salad Stuffed Avocados
For more about our food category click HERE.
For more great recipes click HERE.
Do you have a recipe to share? We would love to hear from you. Submit your recipes HERE