Baked Strawberry Semolina Pudding
Semolina pudding but not as you know it……Sweet strawberries are baked under sugar encrusted semolina until bubbling & saucy. The pudding becomes almost sponge-like & is so comforting & delicious.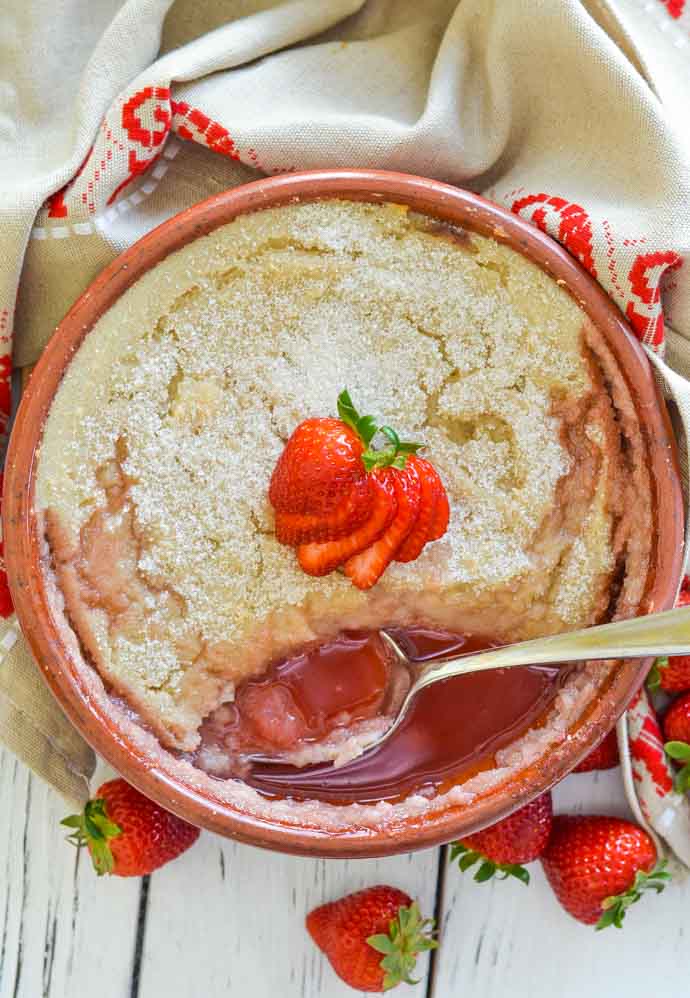 It is truly irresistible. The strawberries bake up to a soft and saucy perfection and the thick, baked semolina pudding becomes almost sponge-like.
It's the baking it in the oven that transforms this Semolina Pudding into something NOT like school dinner semolina pudding at all. It couldn't be more different and is a million, trillion times better. Plus it's really quick and easy to make too!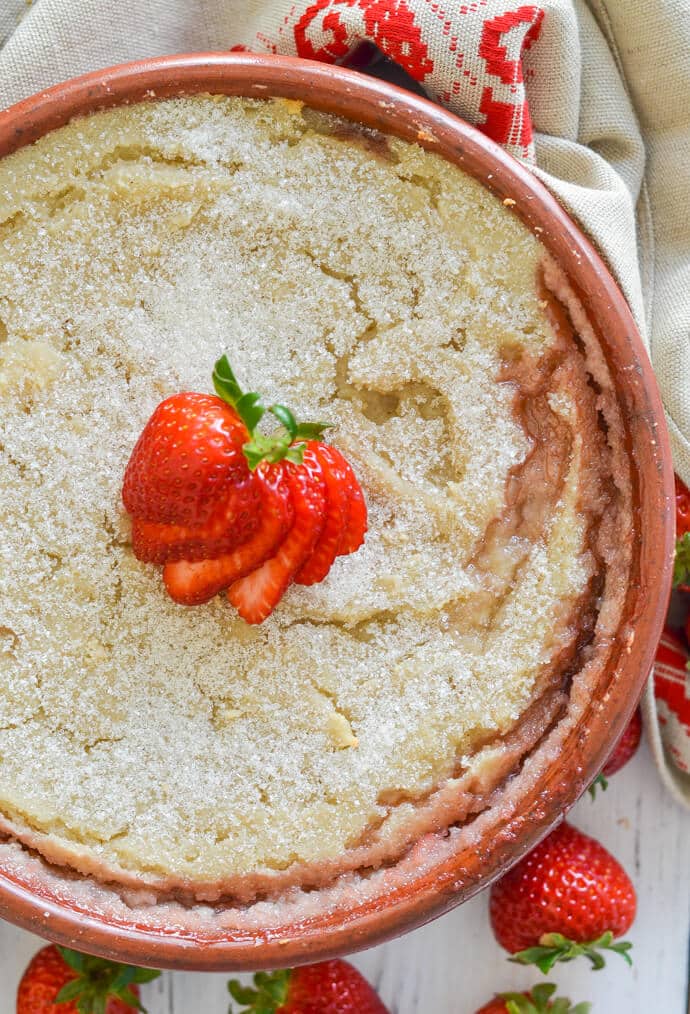 For more about our food category click HERE.
For more great recipes click HERE.
Do you have a recipe to share? We would love to hear from you. Submit your recipes HERE