Curried Carrot Fritters
Light, colourful, crisp and perfectly spiced, these Curried Carrot Fritters are wonderful served as an entrée with a salad or fries, or used as a veggie burger substitute in a bun. They also make a wonderful appetizer, light lunch, or snack.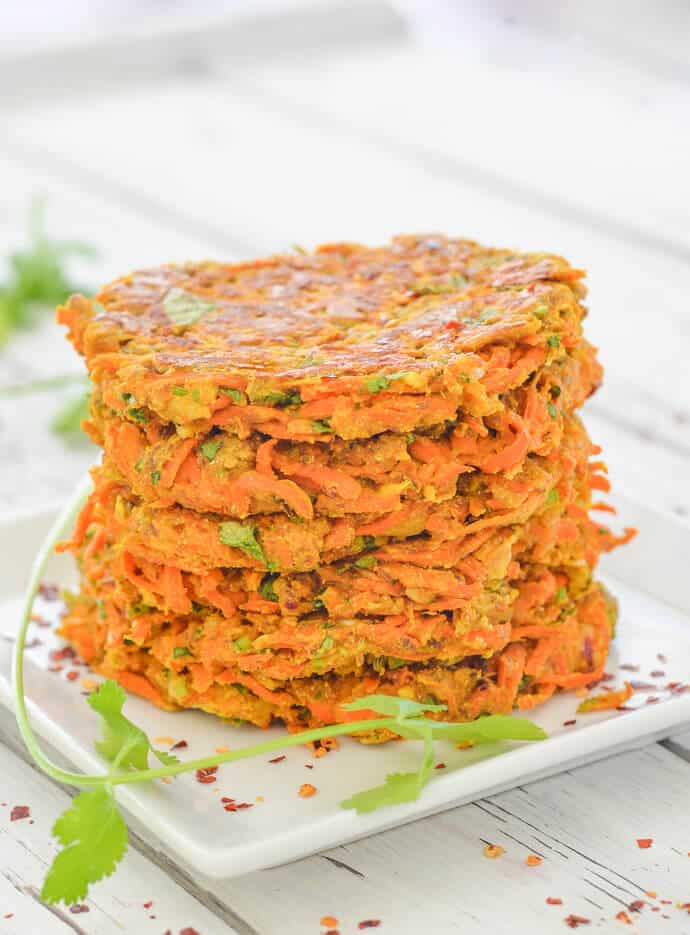 Leftovers are great cold the next day and make a lovely addition to lunch boxes. They also freeze perfectly. To reheat just thaw then cook quickly in a dry fry pan or on a baking tray in the oven until they are slightly crispy and heated through. They don't take long at all.
These Curried Carrot Fritters are extremely easy to make. If you have a food processor be sure to utilize the grating attachment as it makes light work of preparing all of the vegetables.